Sophomore Ronit Goswami wins 2020 peace oratorical contest
Goshen College student Ronit Goswami, a sophomore exercise science major from Goshen, won the 2020 C. Henry Smith Peace Oratorical Contest and $300 in prize money on Feb. 18 with his speech titled "Finding Peace in the Trenches: The War on Homelessness."
Goswami spoke about homelessness around the world and here in Goshen, explaining common causes of homelessness, global statistics and his personal experiences.
"Oftentimes, our own personal agenda reigns supreme in our lives," Goswami said. "We think about ourselves because self-care is important. It's all about me right? But what about them? What about the outsiders? The outcasts? If we want to create peace with one another, we must find peace within ourselves. Peace starts with us. So what can we do then?"
He laid out three calls to action with regards to homelessness: Educate ourselves, respect people who are homeless and advocate for them.
"The outlets to help are available but it's up to you to make the change you want to see," he said. "We are all human. Our common goal is to move forward. We may not resolve this issue immediately, but choosing compassion toward others over ignorance could be the first step to figuring out the solution."
With this win, Goswami will be entered into the binational intercollegiate Mennonite Central Committee C. Henry Smith Peace Oratorical Contest.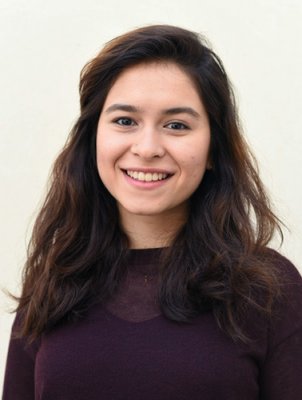 Taking second place was Nasim Rasoulipour, a senior interdisciplinary studies major from Tehran, Iran, with her speech titled "Two Paths Converged in 2016: My Life With Donald Trump."
Rasoulipour spoke about her experience as an Iranian student living in the United States since the 2016 election.
"As an Iranian, I realized that interestingly enough, President Trump and I have lots in common," she said. "Not only are my country and his name in the news constantly, but we both started our life-changing, four-year commitment around the same time."
She encouraged listeners to use their differences to build bridges rather than burn them.
The other contestants included Jazmine Macias, a junior biology major from West Covina, California, whose speech was titled "Fermented Pain: Living With an Alcoholic;" Jace Longenecker, a senior history major from South Bend, Indiana, whose speech was titled "Anabaptist History and the Climate Crisis;" and Mandira Panta, a senior sustainability studies major from Bhaktapur, Nepal, whose speech was titled "The World Is Burning."
The judges who made up the panel were Allan Kauffman, a 1971 Goshen College graduate who served nearly two decades as mayor of the city of Goshen; Adrienne Nesbitt, a 2008 Goshen College graduate with degrees in music and theater, and event coordinator for Eyedart Creative Studio; and Dr. Regina Shands Stoltzfus, chair of the Department of Bible and religion and peace, justice and conflict studies at Goshen College.
Duane Stoltzfus, professor of communication, directed the event.