FiveCore Media nominated for regional Emmy award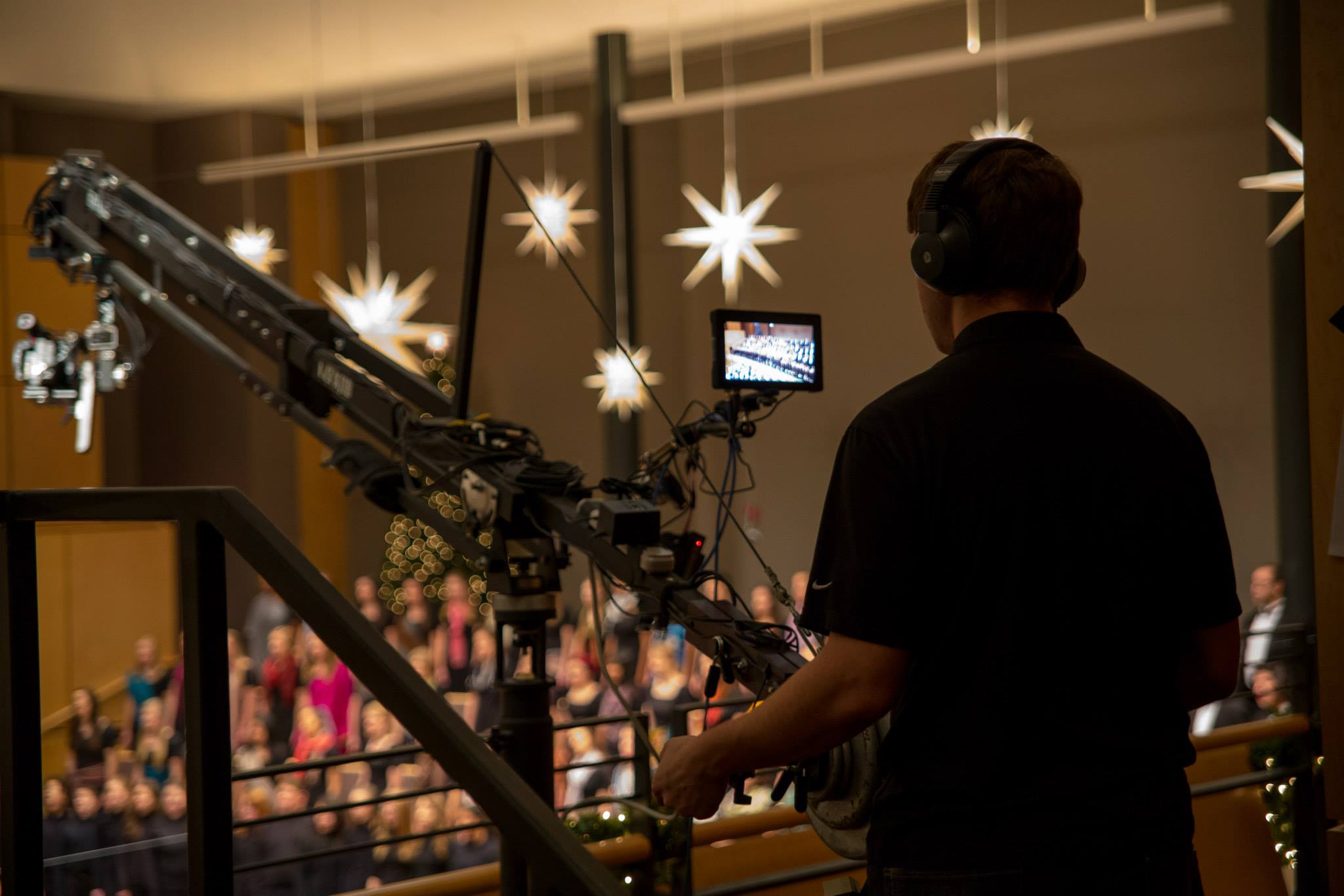 FiveCore Media, Goshen College's video production company, was nominated for a regional Emmy award for its 2013 "A Festival of Carols" video, which aired in December 2014 on PBS stations in Indiana. This is the first Emmy nomination for FiveCore Media and the second Emmy nomination for Goshen College since 2008. An awards ceremony will take place on June 27, 2015 in Indianapolis.
FiveCore was nominated in the Special Events category alongside WFYI in Indianapolis, Covenant Productions in Anderson, Indiana, and WTVG in Toledo, Ohio. The Lower Great Lakes Chapter of the National Academy of Television Arts and Sciences (NATAS) includes stations and production companies from Indianapolis, Cleveland, Toledo, Ft. Wayne, Erie and other outlying markets in the region.
"This honor belongs to our wonderful Goshen College students, our producer, Taylor Stansberry, and the talented faculty, staff and students of the music department," said Kyle Hufford, manager of FiveCore Media. "I am really excited that our students have been recognized alongside the best professionals in our region for their hard work. It says a lot about our program and our school."
FiveCore's production of Goshen College's annual Christmas extravaganza, "A Festival of Carols," involved eight camera locations, several hundred feet of cabling, 11 student crew members, three days of shooting and the efforts of several different campus departments. The result is a festive 74-minute program that captures the spirit of Christmas at Goshen College.
A DVD recording of the 2013 "A Festival of Carols" is now available. Order a copy of the 2013 performance, filmed and produced by FiveCore Media, by calling the Music Center at (574) 535-7361. Preorders of the 2014 performance will also be available. DVDs cost $15.
Learn more about Goshen College's communication and broadcasting majors.