Musical Theater Camp at Goshen College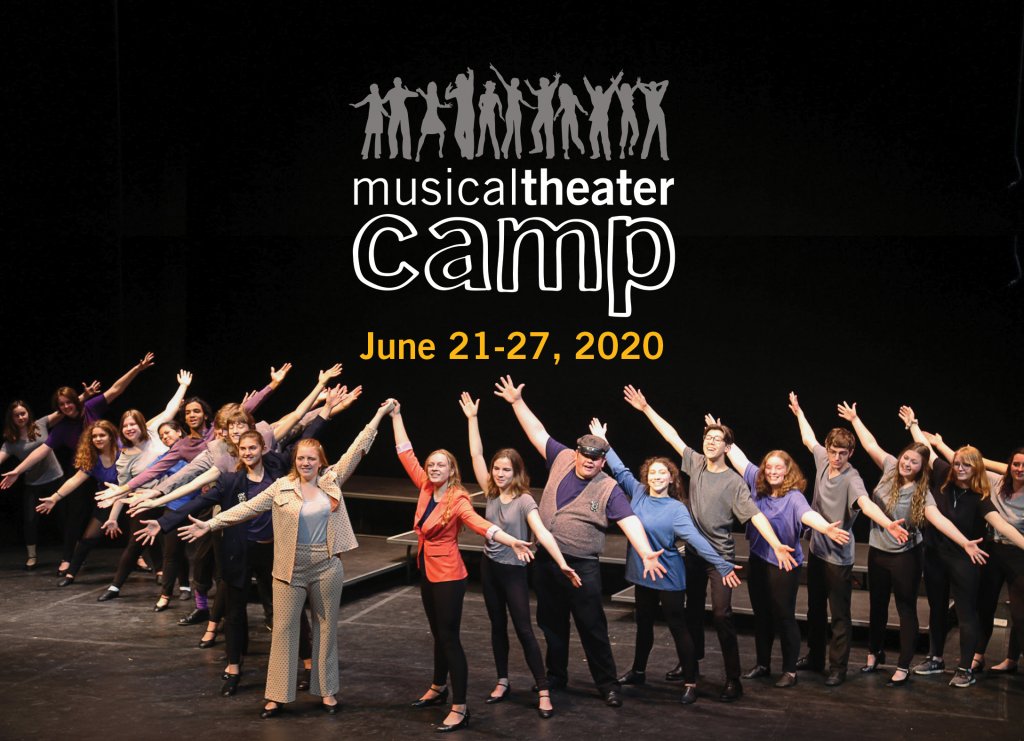 The 2020 Goshen College Musical Theater Camp is open to current 8th-12th grade singers, actors, and dancers who are interested in developing their skills on stage. Students will participate in workshops, masterclasses, private lessons, and rehearsals. All students will have the opportunity to perform in Saturday afternoon's Musical Theater Revue.
The 2020 Musical Theater Camp will be held June 21-27, 2020 on the Goshen College campus. Registration will open on February 1, 2020 and will close Monday, June 1, 2020.
Get the full Goshen College experience: stay in the college dormitories and eat meals in the dining hall. Choose either the full-camp option to stay in the dorms and eat all meals on campus, or the commuter camp option to stay at home and eat lunch and dinner on campus.
If you are registered and coming to this summer's Musical Theater Camp, please note the following document:
Video
Classes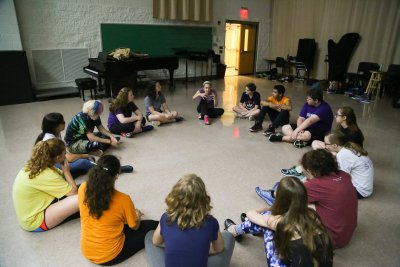 At Musical Theater Camp students will participate in dance, acting, and voice classes. Morning warm-ups will provide students with a practice routine that they can take home and implement into their own practice regime. In our intensive classes students will push their skills to the next level. Each student will receive one-on-one attention in a private voice lesson and while being coached in our daily masterclasses.
Scenes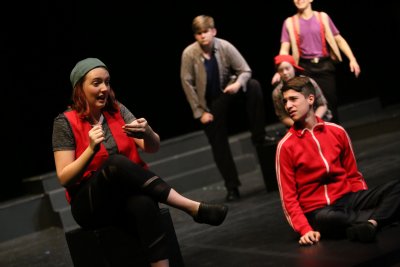 Musical Theater Camp is a great place for students to gain experience performing a variety of roles and styles on stage. Each student will be cast in at last four scenes that will be staged, rehearsed, and choreographed during the week. Students will participate in full-cast choruses and as soloists in more intimate scenes. These scenes will be presented to the public in our Musical Theater Revue on Saturday, June 27, 2020.
Students will audition prior to camp. Recorded auditions will be submitted with completed registrations, students will be cast in scenes and receive all music prior to camp.
Sunday Afternoon Kick ­Off
The camp will kick-off on Sunday with an afternoon of games and a pizza party. Students will show off their skills in a quick dance class and audition. Finally, students will tour the campus and those staying on campus will move into dorms.
Musical Theater Revue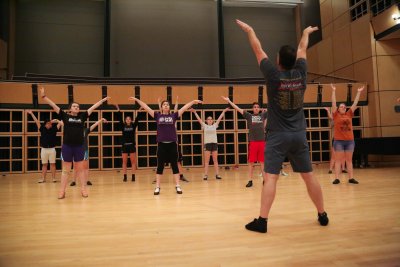 The week will culminate in a Saturday afternoon performance that will highlight scenes rehearsed during the week as well as several soloists from morning masterclasses. The performance will begin at 2:00 pm in Umble Center and will be open to the public.
Daily Schedule
9-10 am – Yoga and Warm-Up
10-11 am – Intensive Acting, Dance, and Voice Classes
11 am-noon – Masterclass in Rieth Recital Hall
12 pm – Lunch in GC Dining Hall
1-2 pm – R&R
2-6:30 pm – Scenes Rehearsal in Umble Center
6:30 – Dinner in GC Dining Hall
7:30 – Evening Activities

Watch movies
Theme Nights
Games
Cabaret Shows

10 pm – Head back to dorms or home
Full camp experience
Fine tune skills in acting, voice, and dance classes. Prepare solos for daily master class with the help of coaches and private voice teachers. Under the direction of Goshen College faculty, rehearse, stage, and perform scenes from musicals. The full camp experience includes a full meal plan and 6-night stay in campus dormitories.
Commuter camp experience
Commuters will receive the full camp experience without spending their nights in the dormitories. This experience includes lunch and dinner on campus.
Choosing a camp
Both full camp and commuter camp experiences will include all of the learning, performing and fun Musical Theater Camp has to offer. Downtime is built into the very full camp schedule, however, getting a good night's sleep and eating well is important to keep energy going during the week. Each camper is unique and we have found that some students work best when they stay engaged in the camp experience throughout the week by staying on campus, others appreciate leaving each night and returning with energy in the morning as commuters.
Camp Costs
Full Camp Cost (1st child): $575
Full Camp Cost (2nd child): $525
Commuter Camp Cost (1st child): $500
Commuter Camp Cost (2nd child): $450
"Early Bird" discount – register and pay in full by April 1, 2020 and receive a $50 discount off of tuition at all levels.
Scholarships
Scholarships are available to students with financial need. Please fill out an application prior to registering for camp in order to be considered for assistance. Applications will be evaluated by the Camp Director.
For More Information
For questions and more information about Musical Theater Camp, please contact Camp Director Rebecca Dengler Kaufman.