Three retiring employees say farewell after decades of service
Three employees said farewell to Goshen College this year as they retire and begin the next chapters in their lives. Together, they have served a total of 79 years and an average of approximately 26 years at Goshen College.
The employees who retired during the 2022-2023 academic year were John Ross Buschert, professor of physics; Gordon Bontrager, IT programmer analyst and senior database administrator and Roger Nafziger, director of gift planning.
John Ross Buschert '81
professor of physics
33 years of teaching
During his time in the physics department, Buschert taught classes including optics and holography, physics, electronics and physics of music. In 1999 he led a group of students on a Study-Service Term (SST) to Cote D'Ivoire. He was also very dedicated to the Maple Scholars program, a summer research program where a student is paired with a faculty member who serves as both a colleague and supervisor on a specific research project.
Buschert's research interests varied but constructing and testing different musical instruments has been a passion for him and he had a special lab in the Science Building to work on this.
"John has been a steady presence in the science building and particularly in the physics department, for many years," said Ann Vendrely, vice president for academic affairs and academic dean. "As he taught physics courses, he helped students understand the many ways that physics is relevant to our lives."
Buschert graduated from Goshen College in 1981 and received both a master's in 1985 and a doctorate in 1989 from Purdue University.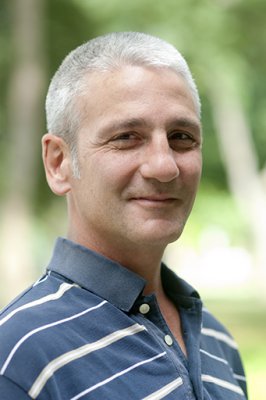 Gordon Bontrager '85
IT programmer analyst and senior database administrator
26 years of service
Bontrager played a key role within GC's ITS department by migrating, maintaining and supporting the college's core data systems and business processes. He was also instrumental in supporting campus departments and individual users with customized reports, tools, advice, and troubleshooting skills.
"All of us who worked with Gordon are so very appreciative to him for everything that he has done for us, both individually and for Goshen College as a whole," said Patricia Goodman, associate director of ITS operations and security compliance. "As a colleague, Gordon was a constant pleasure to work with. And as a friend we know him to be loyal, having a heart of gold, giving of himself in service, and always willing to lend a helping hand."
Bontrager graduated from Goshen College in 1985.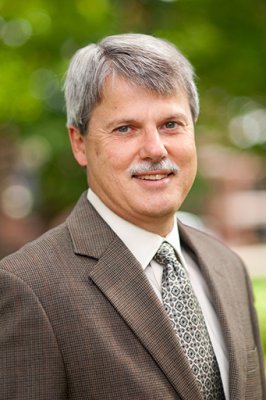 Roger Nafziger '77
director of planned giving
20 years of service
Nafziger was an integral part of the Advancement Office during his tenure. As director of planned giving, he worked closely with a number of families as they set up and named scholarship endowments to create access to a college education. He continued to steward their gifts by walking alongside those families as they learned more about the students who were awarded their scholarships. These close connections nurtured tremendous relationships and meaning for both donors to Goshen College and the advancement staff.
"He has been a tremendous and collaborative colleague, teaching and mentoring as we learn together, and helping to manage advancement," said Todd Yoder, vice president for institutional advancement.
Nafziger graduated from Goshen College in 1977.