Goshen College student-athlete Ezra Kipruto Kogei dies after tragic car accident
Kogei remembered for being a wonderful teammate and fast runner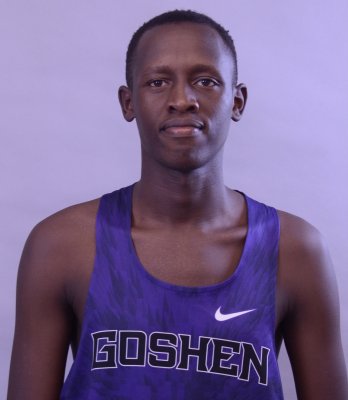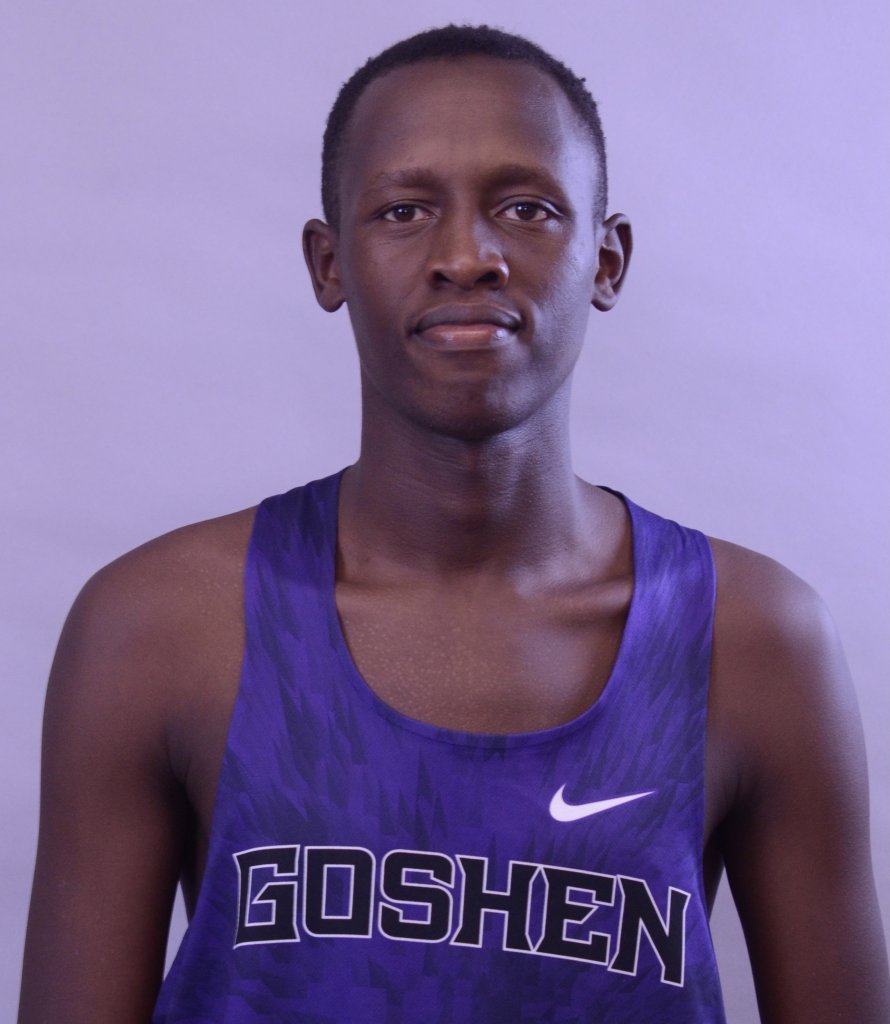 NOTE: Updated 10.25.22
With deep sadness, we share the news of the death of Goshen College student, Ezra Kipruto Kogei, a sophomore nursing major from Eldoret, Kenya and member of the men's cross country team. He was involved in a tragic car accident early in the morning on Monday, October 16, 2022, and was treated at South Bend Memorial Hospital. The injuries Kogei sustained proved so severe that he was unable to survive them and died on Saturday, October 22.
"Ezra was only a Goshen College student for a short period of time, but had already become an important part of our campus community. He will be deeply missed," said Gilberto Perez Jr., vice president for student life and dean of students. "Our hearts and prayers go out to all of Ezra's family and friends, who loved him dearly."
Kogei was the son of Rose Cherono and the late William Kipkogei. He had four siblings:  Mercy Cheptoo, Brian Kiprotich, Eusla Jelagat and Lawrence Kipkemboi.
He attended Marakwet High School and transferred to Goshen College this fall from Liberty University, a Division I institution, where he had competed for one season.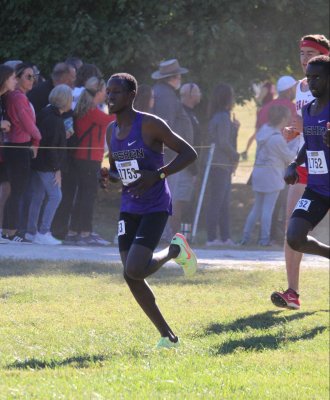 Kogei was able to run in his first cross country meet as a Maple Leaf on Oct. 1 during the Live in Lou Classic in Louisville, Kentucky. He placed 28th in the race, with the top time for the Goshen College Men's Cross Country team, and helped lead the team to a 13th place finish out of 45 competitive teams, as well as a top 15 national ranking. That week, he was named the college's Everence Student-Athlete of the Week.
Rustin Nyce, Kogei's coach, said, "He quickly became an integral member of our cross country team and campus. He expressed a desire to be seen as the person he was. He was a wonderful storyteller, easy to get along with and had an infectious smile. Ezra loved being at Goshen and mentioned often that he was so thankful for his new community. He ran with his friends, engaged in deeply meaningful conversations and was quick to accept any meal invitation that came his way.
"What a blessing that Ezra came to us in search of what he quickly helped create: a vibrant, joyful and thriving community. He encouraged us to be passionate and to chase our dreams, because we just might catch them. Ezra will continue to run in our hearts."
In his athletic bio, Kogie shared why he chose GC: "My childhood friend went here and while I was making the decision where to go, he assured me that I couldn't make a better choice than coming to Goshen. He spoke so fondly of the community around campus, and he knew that was what I was looking for as part of my college experience."
UPDATE (10.25.22): Goshen College will host a service commemorating the life of Ezra Kipruto Kogei on Saturday, Oct. 29 at 2 p.m. EDT in the Church-Chapel/College Mennonite Church sanctuary. Kogei, a sophomore nursing major and men's cross-country runner, died on Oct. 22 as a result of a car accident earlier in the week. The service will be live-streamed at goshen.edu/livestream. Visitation will begin in the sanctuary at 1:30 p.m. with an open casket. Following the service and paying last respects, all are welcome to a reception in the church's Fellowship Hall. Kogei's body will return to his family in Kenya for burial.
You can read the obituary and leave messages and memories here. Memorial gifts to support the expenses of Ezra's family in Kenya may be given through this GoFundMe account.