The Bulletin | Spring/Summer 2022
The Spring/Summer 2022 issue of The Bulletin will arrive in mailboxes in early June. Look for yours!
---
ABOUT THE COVER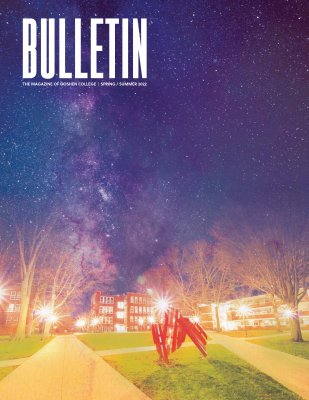 Illustration by Hannah Gerig Meyer '08
This issue's feature stories include several examples of how vision, imagination and dreams have become or are becoming reality at Goshen College. With a digital illustration of a starry night sky hanging high above the Broken Shield sculpture in the middle of campus, our graphic designer Hannah Gerig Meyer '08 sought to capture what happens as we look up, reach beyond ourselves, seek the Creator's guidance and embrace the broader world with wonder and wisdom.
---
FROM THE PRESIDENT
Imagination that embraces the world
By Rebecca J. Stoltzfus '83, president
---
FEATURES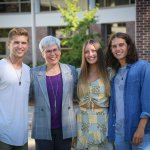 From a dream to a reality: President Stoltzfus interviews Girl Named Tom
President Rebecca Stoltzfus '83 talks with Girl Named Tom, the sibling musical group that includes Caleb '18, Joshua '19 and Bekah Liechty, about their rise to fame.
---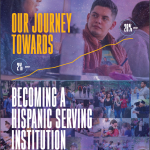 Our journey towards becoming a Hispanic Serving Institution
How does a small, historically Mennonite college in Northern Indiana find itself on the brink of becoming a Hispanic Serving Institution?
---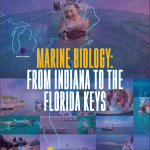 Marine biology: From Indiana to the Florida Keys
Professor Ryan Sensenig writes about how a Midwestern college's unique marine biology program has significantly grown and evolved since it began in 1966.
---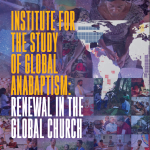 Institute for the Study of Global Anabaptism: Renewal in the global church
Professor John D. Roth '81 writes about how renewal is happening globally for Anabaptist-Mennonites and how that is shaping the college's approach to scholarship for the church.
---
LASTING TIES
Ruth E. Gunden '52: 'You have to play to improve'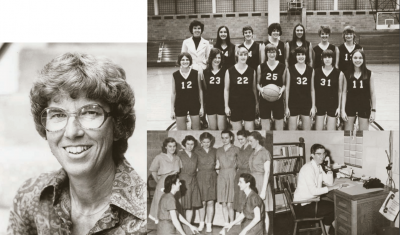 By Joe Springer '80, curator, Mennonite Historical Library