Marine Biology: From Indiana to the Florida Keys
This article originally appeared in the Spring/Summer 2022 issue of The Bulletin.
---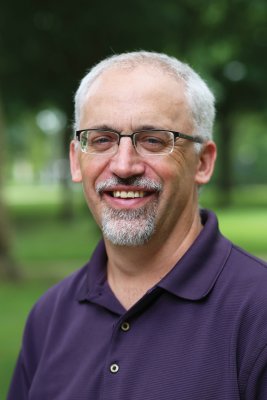 By Ryan Sensenig, professor of biological and environmental science
MANY GOSHEN COLLEGE alumni can vividly recall the first time they snorkeled through a grass bed in the Florida Keys scouring the ocean floor for all manner of sea creatures. Perhaps you remember the surprise when your first nudibranch slithered up the side of the petri dish in the lab or the wonder of the night snorkel when the effervescent glow of bioluminescent plankton emanated from each of your fingertips as you glided through the murky darkness? These memories keep calling us back to the rhythm of the ocean waves and the humility of discovering yet another life hiding in these otherworlds.
Beginning in 1966, our Biology Department has been offering our students these transformative opportunities initiated by professors Jonathan N. Roth and C. Franklin Bishop '59 when they first accompanied a small group of students to Pigeon Key during spring break. The gift of their foundational work has created a current of Midwestern students flowing south each year. In addition to May term courses, our current students now have opportunities to study at our station for an entire fall semester in which they take two courses, complete an independent research project and serve as interns at a local marine science institution.
Marine educational opportunities at our station extend to communities well beyond GC, as undergraduate, graduate and high school students use our facility from a multitude of institutions. In part, this is because former marine biology alumni who now serve as high school teachers continue the annual migration (like salmon to places of their birth) exposing their students to the mysteries of the coral reefs and seagrass beds. Marine biology memories now percolate into the imagination of a new generation of students.
It is this vast social network of marine biology enthusiasts, now extending into our seventh decade, that makes the Goshen College marine biology program unparalleled for an institution of our size.
But the ocean of 1966 is not the same ecological community today. Coastal environments are threatened with sea-level rise and coral bleaching. The heating of our oceans, overfishing and nutrient runoff have led to species loss. We are in the midst of a challenging chapter in marine biology education, a reality which only further underlines the importance of maintaining connections between Indiana and the Florida Keys. Ecological systems remind us of the theological truths that challenge us to ask "just who is our neighbor?" By working fervently alongside a cadre of coral restoration ecologists, our students see how their lives are intertwined with multiple other communities harboring both people and slithering sea cucumbers. With climate change we become starkly aware that our actions "here" influence many communities out "there," and this is precisely why we commit to continuing to take our students to the epicenter of the climate crisis. Such experiences can have lasting impacts on how students choose the questions/problems that guide their career choices.
The vision of our Study-Service Term (SST) was to take our students to the places in the world where collaborative learning and service can transform both our inner understanding of the world while also challenging us to work and live in new ways that promote justice to the far (and near) corners of our world. It is with this same spirit we apply the GC stamp to our marine biology program. With a vast social network of constituents, a primely located facility and an ecological commitment to study our changing climate, we are uniquely poised to challenge our students to work toward environmental justice and restoration.
Dr. Ryan Sensenig has been professor of biological and environmental science since 2007, currently serves as the director of the J.N. Roth Marine Biology Station, and has led many groups of Goshen College students to the Florida Keys for marine biology courses.