Mary Linton, former professor of biology, dies at 66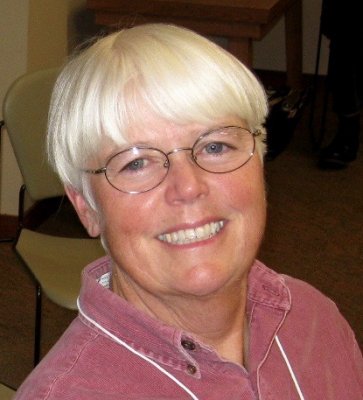 Mary Linton, former professor of biology from 1989-2002, died June 13, 2021 in Bay City, Michigan. She was 66 years old.
Linton was born on July 23, 1954 and grew up on a farm near Midland, Michigan, where she graduated from Bullock Creek High School. Linton went on to obtain a bachelor's of science degree at Michigan State University in 1975, a master's degree in biology at Michigan Technological University in 1982, and a Ph.D. at the University of Kentucky in 1995.
In 1989, Linton arrived at Goshen College to teach biology. During her time at Goshen, she was active with Merry Lea Environmental Learning Center, conducting research on Ambystomatid (mole) salamanders at the facility.
"It was an honor to work with Mary during her time at Goshen College and Merry Lea," said Luke Gascho, retired Merry Lea executive director. "She was an inspiration to me and the team as she brought enthusiasm, humor and imagination to field ecology. Her contributions to the vision for Merry Lea are immeasurable."
Linton helped to develop the environmental science major at Goshen College in 1999, and her involvement in strategic planning at Merry Lea led to the development of Rieth Village, a sustainably designed facility for undergraduate students to live in residence while studying topics of environmental science and sustainability.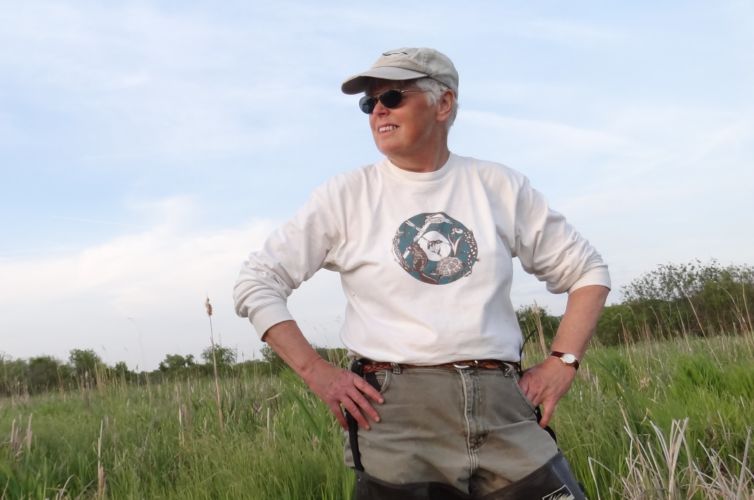 In 2002, Linton left Goshen College and became an assistant professor of biology at the University of Wisconsin-Whitewater. She held this position until 2007, when she became an ecological and wetland consultant under the title of "Snapping Linton Ecology." As a consultant, Linton assisted in the development of various wetland projects in southern Wisconsin.
Linton was involved in the Ecological Society of America as a Certified Ecologist and the Society of Wetland Scientists as an active member. She served as a board member of the Wisconsin Wetlands Association from 2005-2012, becoming the Board Chair in 2008. Her leadership played a pivotal role in Wisconsin wetland organization.
Linton's research centered around salamanders and the ecology of ephemeral ponds. In her lectures and workshops, she engaged students in these topics and others, emphasizing the need to protect wetlands.
Linton's passion for the natural world could also be seen in her poetry. During her lifetime, she  published poems in Aethlon, Friends Journal, Hummingbird, Seeding the Snow, and Verse Wisconsin. Linton used nature and wetlands as subjects for her poetry, and her lyrical talent and humor engaged many readers. A wetland poetry session at the Wisconsin Wetlands Association's annual science conference is now named the Mary Linton Wetland Poetry Session in her honor, and her poetry will take up permanent residence at the Hoard Historical Museum in Fort Atkinson.
On June 12, 2014, Linton married her wife Kathy Kauffman. The couple resided in Fort Atkinson, Wisconsin from 2002 to 2020. Linton was a featured scientist for the Fort Atkinson Science Fair, and attended Quaker Friends Meeting in Fort Atkinson.
Survivors are her wife; her sister Barbara; her brothers William (Judy) and Robert (Patricia) Linton; and 68 nieces and nephews. She was preceded in death by her parents, Phyllis (Snyder), and William Harold Linton.
A service will be held on July 23, 1 p.m. at the Midland Township Hall on Poseyville Road in Midland, Michigan. A Mary Linton Celebration of Life and Poetry will be held at the Dorothy Carnes Park Pavilion, west side, in Fort Atkinson, Wisconsin on Sunday, September 26, 2021, at 1 p.m. Memorials may be sent to Wisconsin Wetlands Association, 214 N Hamilton St #201, Madison, WI 53703, or Friends of Rose Lake, Fort Atkinson, 428 Sherman Avenue, Fort Atkinson, WI, 53538.