Students prepare for 'Climate Ride' across U.S.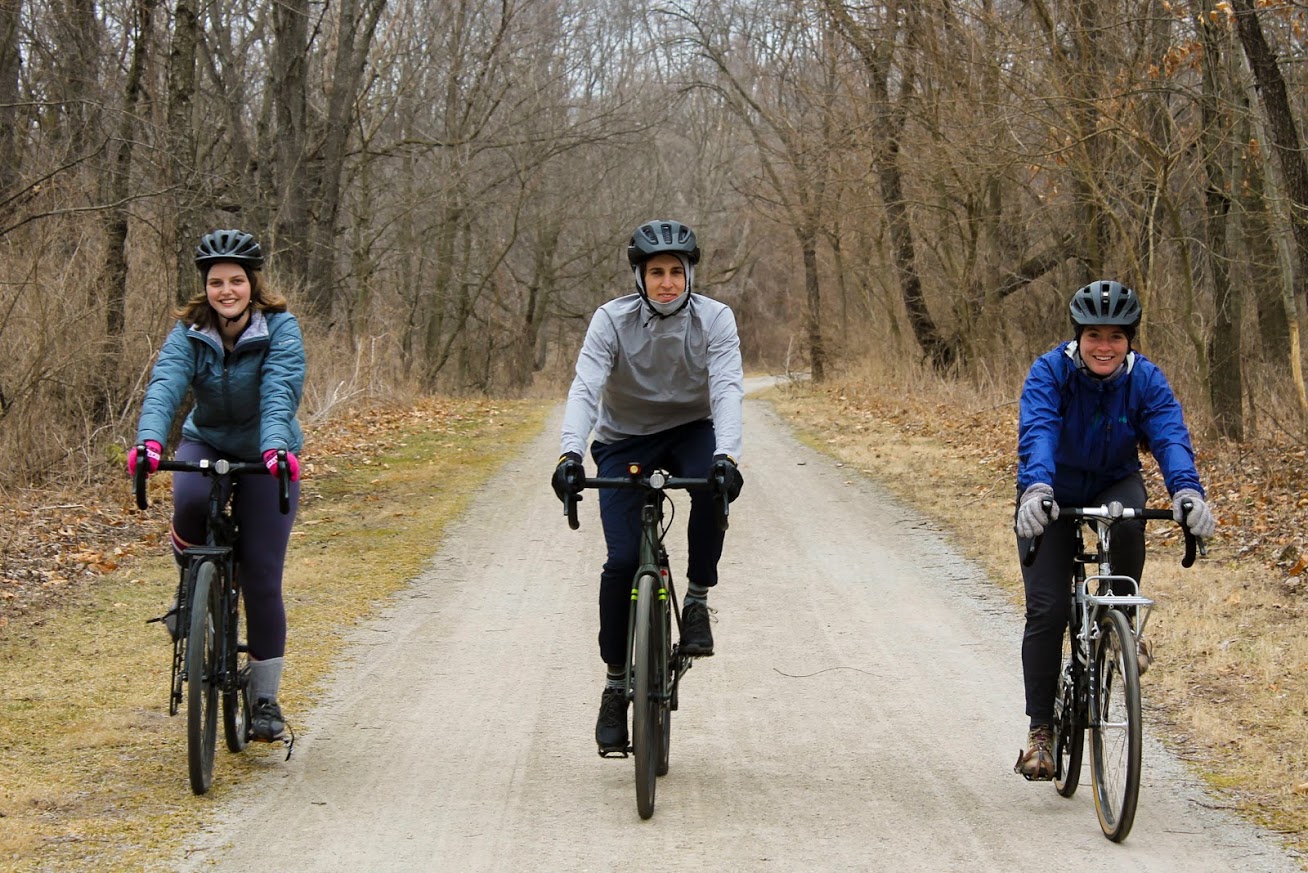 Three Goshen College students are joining 14 other cyclists for a Climate Ride 3,737 miles from Seattle to Washington D.C., stopping at communities along the way to hear and share stories of what climate change means to a range of people across the nation. The journey begins May 31 and will take more than eight weeks.
The ride is sponsored and coordinated through the Center for Sustainable Climate Solutions (CSCS).
Riders from Goshen College include Denver Beck, a senior sustainability studies major from Archbold, Ohio; Greta Lapp Klassen, a junior English and secondary education major from Goshen; and Sierra Richer, a senior journalism major from Goshen.
"When I first heard about the Climate Ride, I thought it was a great opportunity to combine three things I'm really passionate about; being outside, being active and climate action," Beck said.
The ride includes town halls, community bike rides and regular updates and reflections that will give followers of the trip multiple ways to engage with the stories coming out of the ride.
"I think there's no better way to understand what climate is doing to our Earth than living super rooted in the Earth and our bodies for two months," said Lapp Klassen. "If we can foster positive relationships with our bodies in nature, I think we can go out and change the world."
Most of the riders are young adults from Mennonite colleges who were attracted to making an epic journey that combines the personal challenge of riding all the way across the country, with the chance to make a real difference on the most important issue for their generation.
"When it came up I was like, yeah, of course I want to do that," Richer said. "Of course I want to bike across the country. And especially if it's for the cause of climate change."
The Climate Ride grew out of CSCS's conviction that hearing and sharing stories are key to making a difference on climate change. As noted by renowned climate scientist and communicator Katherine Hayhoe, the most important thing we can do in response to climate change is to talk to each other about it.
Regular town halls and webinars are open to all, starting with the virtual kickoff event in Seattle on May 30 at 5 p.m. Pacific time. Throughout the trip, town halls will serve as spaces of dialogue between riders, local climate activists and community members on different climate-related themes. The panelists at the first town hall in Seattle, titled "Moving the Story on Climate Change, Our Obligation to Respond," will include Grist journalists Kate Yoder, a 2015 GC graduate, and Daniel Penner, a 2012 GC graduate, and will ask the questions: What motivates people to respond to climate change? And, what should the climate riders be asking communities along their journey?
A weekly update will highlight social media posts, deeper reflections from riders, and weekly video highlights. Each week of the 8 week journey centers around a specific theme, such as looking at natural solutions to climate change in Yellowstone National Park, climate and racial justice in Lincoln Nebraska, and food and climate in Millersburg, Ohio. The group will be visiting with organizations and groups to learn about their perspectives on these themes, such as a group of recent immigrants from the Democratic Republic of Congo, an Amish community practicing sustainable agriculture, and a community effort to promote solar energy solutions.
The 17 riders mostly come as current or recent students of Eastern Mennonite University, Goshen College, Fresno Pacific University, and Canadian Mennonite University, in addition to leader Joanna Friesen, and volunteers Dan and MaryAnn Conrad driving the support vehicle. The group is joined by coordinator and leader David Landis for approximately half the trip, plus 2 riders from Mennonite Central Committee for shorter stretches of the trip.
Others interested in joining the trip for a shorter stretch are invited to join the last five days (July 24-28) from Pittsburgh to Washington D.C. along the renowned Great Allegheny Passage and C&O Canal Towpath. The trip culminates in Washington D.C. with a celebration on the national mall, Capitol Hill visits for the riders and a town hall meeting in the evening where participants will reflect on their journey.