Rachel Ann Zehr: A passion for education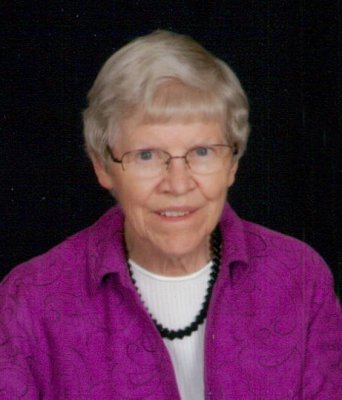 By Kristin Troyer '19
Rachel Ann Zehr '60 lived her life with a passion for education. This passion stemmed from an upbringing in which education and service were cornerstones.
"We were raised in a home where education was really important. It wasn't if you go to college – it was where you go to college," said Lila King '64, one of Rachel's sisters.
The "where" for seven of the eight Zehr siblings was Goshen College. Rachel graduated in 1960 with a degree in elementary education.
After graduating, Zehr went directly into voluntary service in Philadelphia, where she was assigned to work at a pathway school with young Deaf students. Zehr would also learn to know a family in Philadelphia with two Deaf children, which furthered her desire to help Deaf kids achieve their educational goals.
Upon completion of her voluntary service, Zehr enrolled at Washington University in St. Louis, Missouri, where she earned a master's degree in Deaf education.
Zehr then moved back to Normal, Illinois, where she taught for several years at Illinois State as part of their hearing impaired program. At the time, there were many Deaf students at Illinois State, and Zehr further witnessed the need for qualified Deaf educators.
Zehr was incredibly compassionate and also had a penchant for working with bureaucracy. She was a true extrovert who excelled at finding and resolving problems. This skill set enabled Zehr to eventually become the hearing impaired education director for a division of the Illinois Department of Education that managed a region of central Illinois. Her friends and family describe Zehr as having a warm and caring presence.
"Students and teachers spoke very highly about how resourceful and compassionate she was with people she worked with," said King.
And while she worked in education, Zehr's devotion to helping others went far beyond her professional life. Upon retiring, Zehr would for years go into schools to run hearing screenings for children, one of her many volunteer efforts. And just as Zehr was given aid by her older siblings to attend college, Zehr also helped her sister pay for her education when she attended Goshen College. She also gave generously to her local church scholarship fund, which assisted students going to Mennonite colleges.
Zehr was heavily involved in her church community and also served on the Illinois Mennonite Board of Education. She would often go to different Illinois churches to introduce new Sunday school curriculum. Always a believer in Anabaptist education, Zehr gave graciously to Goshen College and other institutions throughout her lifetime.
She spent much of her time in Normal, Illinois, living with her sister Edith, and together they would often host and form lasting relationships with international students who attended the nearby university. The sisters also loved to travel – often together – and made a point to always learn as much as they could about the cultures and locations they visited.
Following Zehr's death in 2016, her family established the Rachel A. Zehr American Sign Language Scholarship Fund using Zehr's estate gift. The scholarship will support Goshen College students majoring in American Sign Language (ASL) or ASL interpreting. Given Zehr's lifelong dedication to the Deaf community as well as Goshen College, setting up the scholarship was an easy choice for her family.