Philip Thomas '87 remembered as influential global peacemaker
*This story was updated Dec. 4, 2018*
**The family has decided on the following Memorial arrangements: Both events will be held at College Mennonite Church, Goshen, Indiana. Visitation on Thursday, Dec. 20 from 2-4 p.m. and 6-8 p.m. Memorial service on Friday, Dec. 21 at 10 a.m., with a meal and time of sharing following service.
---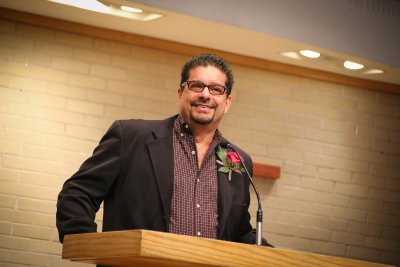 Goshen College alumnus and adjunct professor Philip Thomas, of Goshen, died on Nov. 29, 2018, of natural causes due to a heart attack in Nairobi, Kenya.
Thomas was a peace advocate who had traveled to more than 30 countries around the world in his work with heads of states, indigenous groups, community leaders and corporate executives, trying to encourage dialogue and implement peace.
Thomas is a 1987 Goshen College alumnus and served as an occasional adjunct professor of peace, justice and conflict studies. In 2017, he received the college's Culture for Service Alumni Award. He was born to Paul '63 and Lou Thomas on May 1, 1965, in Goshen, and was married to Ana. They attended Walnut Hill Mennonite Church in Goshen and have two young adult daughters, Alicia and Sofia. His brothers Steve Thomas '86 and Tim Thomas '88 were also Goshen College alumni.
---
Listen to Phil Thomas' speech to campus in October 2017 during Homecoming Weekend while receiving the college's Culture for Service Alumni Award. (Starts at the 29:10 mark)
---
"The layers of loss seem endless, yet each corresponds to a layer of immense gratitude," said Joe Liechty, professor of peace, justice and conflict studies, and close friend to Thomas. "Goshen College has lost an occasional professor and constant friend who loved working with students. The Goshen community has lost a friend who cared as much about our nitty-gritty local concerns as he did about the great issues of war and peace across the globe. Our beautiful, struggling world has lost a friend who gave himself to its wellbeing. I'm giving thanks for Phil's life, for the most generous of souls."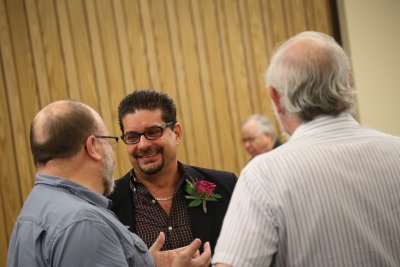 With more than 30 years of experience in conflict prevention, transformation and peacebuilding, Thomas had worked with organizations at all levels, from local to international.
In recent years, Thomas' work had been in Afghanistan, where he had supported the United Nations Assistance Mission (UNAMA), and with Somalia, where he offered support to the country's top governmental leadership, including the president and prime minister. Thomas had worked with the U.S. State Department African and Middle East Desk of International Narcotics and Law Enforcement.
"So much of my work involves me working with others, listening and understanding others deeply, recognizing and supporting them in the very difficult and complex environments they must navigate and celebrating their efforts," he said in a 2017 interview.
Since 2005, Thomas had been working with various U.N. agencies as a senior consultant, while also supporting different international organizations. In 2007, he co-authored "Democratic Dialogue: A Handbook for Practitioners" with Bettye Pruitt, a project that was released jointly by the U.N. Development Programme, the Organization of American States, the Canadian International Development Agency and International IDEA.
Thomas founded D3 Associates, a consulting firm aimed at creating change in organizations, teams and communities through collaborative action. In addition to consulting, D3 Associates provides training programs, facilitation and other tools for those in dialogue. He also regularly contributed his significant gifts to local community and church work.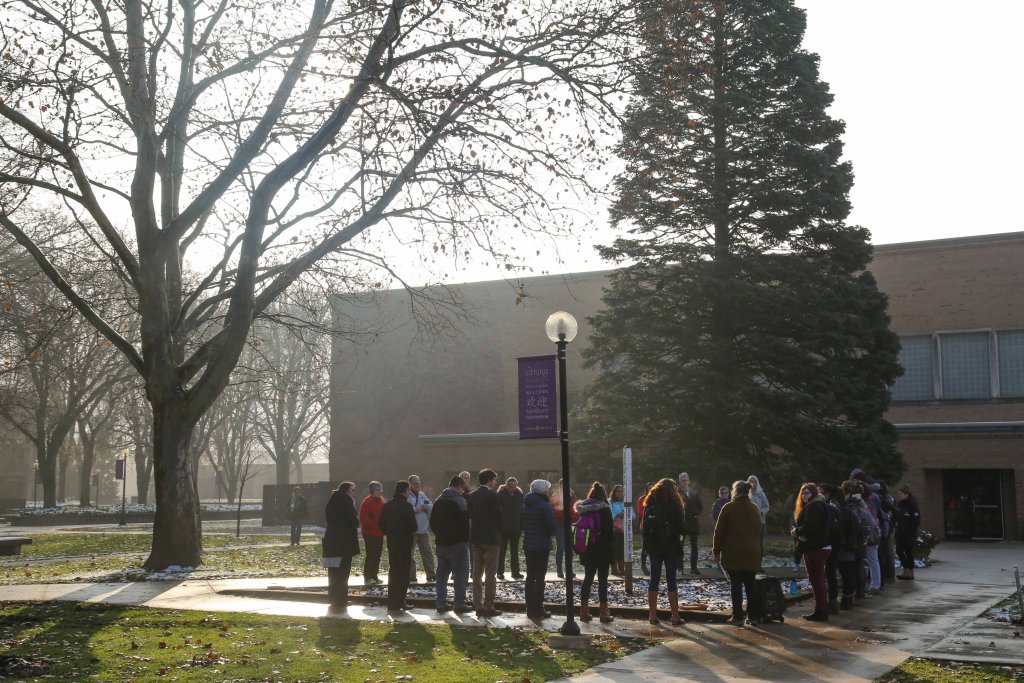 When not working internationally, Thomas enjoyed walking with his dogs on the paths and trails of Goshen, as well as spending time at the local coffee shops and engaging in meaningful conversations. He was a self-proclaimed lover of magic, and he enjoys using magic to create curiosity, wonder and an openness to the unknown in the work that he does.
Funeral and memorial service details will be announced at a later date.