Faculty members recognized for milestones
On Monday, March 19, Goshen College recognized five professors for milestone achievements, including promotions and doctoral degree completions. They include:
Doctoral degree completions: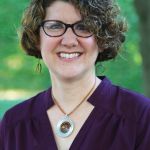 Suzanne Ehst, associate professor of education and director of secondary education, earned a Ph.D in English education from Western Michigan University. She received a master's degree from Goddard College and a bachelor's degree from Eastern Mennonite University.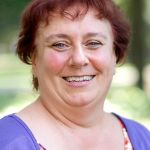 Colleen Geier, program director and associate professor of American Sign Language, earned a Ph.D in education, with concentration in adult education from Walden University. She received bachelor's and master's degrees from SUNY College at Brockport.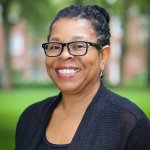 Regina Shands Stoltzfus, associate professor of peace, justice and conflict studies, earned a Ph.D in theology and ethics from Chicago Theological Seminary. She received a bachelor's degree at Cleveland State University and a master's degree in biblical studies at Ashland Theological Seminary.
Promotions: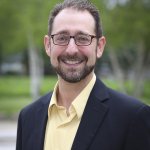 Scott Hochstetler, professor of music, was promoted to full professor. He has taught music classes and conducted choirs at Goshen College since 2008. He holds a doctoral degree in choral conducting from Michigan State University, master's degrees in conducting and voice from the University of Michigan, a master of arts in teaching degree in education from Western Oregon University and bachelor's degrees in music and biology from Goshen College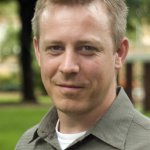 David Lind, professor of sociology, was promoted to full professor. He has taught sociology courses at Goshen College since 2008. He holds master's and doctoral degrees in rural sociology from the University of Missouri-Columbia, and a bachelor's degree in sociology/anthropology from Goshen College.