Goshen College presidential letter to campus about recent immigration executive orders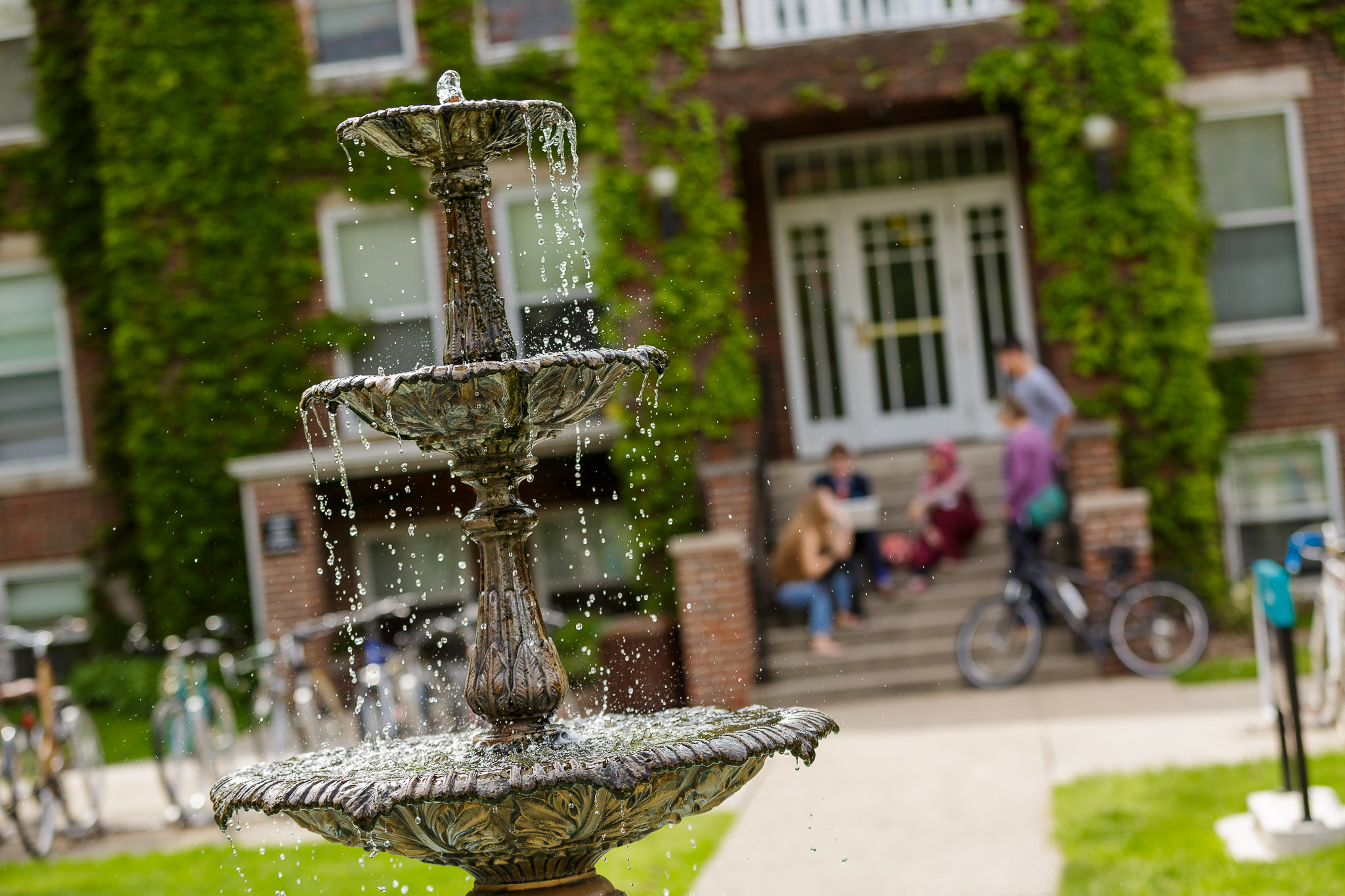 This letter was sent to all Goshen College students and employees from President Brenneman on Monday, Jan. 30, 2017.
Dear members of the Goshen College community,
At Goshen College, we consider the safety and well-being of our students as our greatest responsibility. So I'm writing you today in response to President Trump's recent refugee and immigration executive orders — suspending entry of all refugees to the United States for 120 days, barring Syrian refugees indefinitely, and blocking entry into the United States for 90 days for citizens of seven predominantly-Muslim countries: Iran, Iraq, Libya, Somalia, Sudan, Syria and Yemen. There continue to be many unknowns about and possible changes to the recent executive orders, including how they are implemented. Along with the broader higher education community, we will continue to assess their potential implications and consequences for our campus community and respond through appropriate channels.
These orders will have significant negative effects on many people, including many in higher education who are seeking deeper learning and new ways to positively contribute to our society and world. It will also affect members of our own campus community, their families, and our alumni.
Our Christ-centered core values — global citizenship, compassionate peacemaking, servant leadership and passionate learning — call us to seek the wellbeing of all people, including welcoming strangers (Matthew 25:43). For these reasons, we respectfully urge the president to rescind these executive orders.
While our moral and faith understandings are the foundation of our beliefs, we also appreciate and support that there are economic benefits to welcoming others to this place we are grateful to call home. At a time when Indiana economic leaders are arguing that our economic growth depends upon more people moving into our state and a time when Elkhart County has a significant shortage of workers, these executive orders send exactly the wrong message to immigrants who have always been strong entrepreneurial and economic contributors to America's — and Elkhart County's — economic vitality.
As I said to campus earlier this school year, we will call upon our deepest values to respond with utmost care and concern for every GCer, especially those most vulnerable due to immigration status, race, color, national or ethnic origin, sex, disability, age, sexual orientation, gender identity, religion or political commitments.
Goshen College will continue to:  
Provide a safe place for and protection of

all

students and employees on our campus.

Advocate for comprehensive immigration reform and promote the great economic and cultural benefits to this region, indeed, to this country that such reform would provide.

We will also continue to support the important DACA provision in U.S. immigration policy.

Guarantee the privacy of all students as standard practice by refusing to release personal records and information, including immigration status or religion, without a legal search warrant or subpoena and unless there is imminent danger to others that requires it.

Refuse to aid immigration enforcement with any deportations or raids on our campus in accordance with longstanding rules of engagement, or, in this context, non-engagement by higher education, such as the current Immigration and Customs Enforcement policy allows.

Affirm the admission and financial aid policies currently in place such that the commitments made to our DACA and undocumented students will remain without change.

Affirm our policy to not discriminate on the basis of race, color, national or ethnic origin, sex, disability, age, sexual orientation, gender identity or any legally protected status.

Offer confidential counseling services for all students.
We are reaching out to and in conversation with students who may be most impacted in the near term by the recent executive orders, but always urge members of our community to seek help and support when needed, and with your questions or concerns when you have them. Employees should talk with our Human Resources Office. We encourage students to talk with our international student advisor Skip Barnett, or the Student Life Office, the Racial Misconduct Response Team, or the Center for Intercultural and International Education.
Finally, during challenging and uncertain times like this, I urge you to please take care of yourself, seek goodness, and offer love and kindness to others.
Peace,
President Brenneman