President Brenneman joins more than 450 college presidents in support of DACA
Goshen College President James E. Brenneman joined more than 450 college and university presidents around the nation by signing a statement calling for the continuation of the Deferred Action for Childhood Arrivals (DACA) program.
---
RELATED: HACU Keynote Address: "The Intercultural Transformation of a Midwest Mennonite College: ¡Si Se Puede!"
---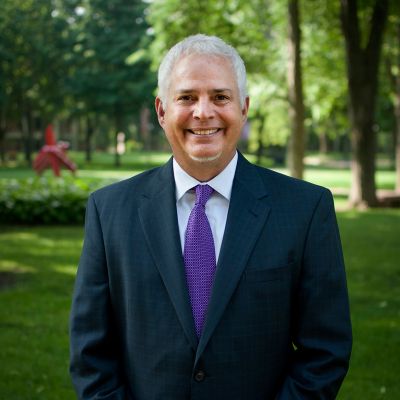 The statement was released by Pomona College on Monday, Nov. 21, and urges business, civic, religious and nonprofit sectors to join them in supporting DACA and undocumented immigrant students.
"I didn't hesitate to join other college and university presidents who signed on to this letter, and my hope is that our national leaders will hear this call for continued support of DACA," Brenneman said.
"Goshen College is in the midst of an intercultural transformation, and our doors of learning are open to scholars from all walks of life," Brenneman said. "We have had students, and continue to have students, who benefit from DACA, and we see the ways that these students brighten our institution and community every day. These students are top scholars, student leaders, athletes and role models, and I believe that these students will continue to make a positive impact on our campus and this community for years to come."
According to the statement, "this is both a moral imperative and a national necessity. America needs talent – and these students, who have been raised and educated in the United States, are already part of our national community. They represent what is best about America, and as scholars and leaders they are essential to the future."
DACA was signed into law in 2012 by President Obama and grants temporary relief to children brought to the United States illegally, allowing them to continue their studies and work. DACA protects 741,546 individuals nationwide, including 16,299 people with addresses in Indiana, according to data from the U.S. Citizenship and Immigration Services.