New year brings launch of 12 new academic programs at Goshen College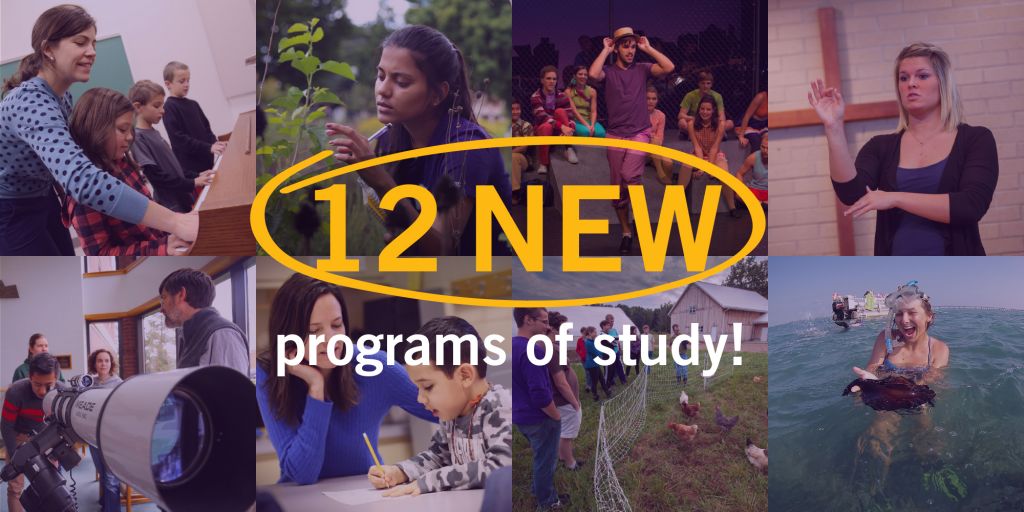 Building on its academic distinctives, Goshen College faculty and administration recently approved 12 new undergraduate academic programs of study, including six majors, three minors, two concentrations and an education licensure add-on program, across five areas of study. The new opportunities will be offered beginning in the fall of 2017.
---
>> For more information, check out goshen.edu/newmajors!
---
"By strategically investing in these new academic initiatives that are outgrowths of our key strengths and distinctives, we are both preparing our students for relevant careers in ever-evolving 21st century job markets, and positioning the college for even greater growth," said Goshen College President Jim Brenneman.
The new programs come after several years of enrollment growth among new students and as the college has received record numbers of applications for next year. "We have never had as much interest from prospective students to study here as right now," added Brenneman. Additionally, in 2015-16, the college received the largest amount of overall donations in 10 years, with more than $9 million in gifts.
The new academic programs include: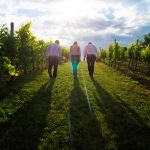 Majors and Minors: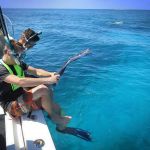 Track/Concentration: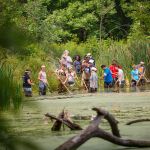 Licensure: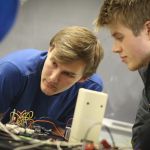 More ways to go green
There have never before been more opportunities and options for students who want to pursue a sustainability-related education at Goshen College.
Recognizing that the need to understand and respond to sustainability issues in business will drive the success and long-term financial health of organizations in the 21st century, the business department is launching the unique new sustainability management major and minor, which places equal emphasis on the planet, people and profit, a concept referred to as the triple bottom line.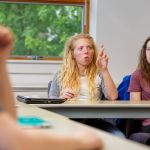 Taking advantage of Goshen College's marine biology laboratory in the Florida Keys and Merry Lea Environmental Learning Center in Wolf Lake, Indiana, the new environmental and marine science major will continue to build on strengths in ecology and offer new opportunities for students interested in marine biology. It will also offer an earth & climate science track that focuses on combating climate change.
The sustainable food systems major will prepare students to understand and engage with the entire food system, from production, processing, distribution and preparation, engaging questions of justice and social interconnections. Students will study at the innovative and award-winning Merry Lea Sustainable Farm and throughout the growing local food system in Elkhart County.
The sustainability studies major will take a broader approach and build upon the distinctive environmental and sustainability education students receive at Goshen College. These students will gain hands-on experience in building collaborations between a variety of community partners and organizations.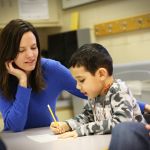 A practical hands-on approach
The new engineering physics major is intended for students who are interested in pursuing an engineering degree, with the benefit of also gaining a strong liberal arts education. Through an agreement with several prestigious engineering schools (University of Notre Dame and Case Western Reserve University), students will spend three years toward a bachelor of arts engineering physics degree at Goshen College, and will be admitted to a two-year bachelor of science engineering program upon recommendation from the Goshen College Physics Department.
Building on an already successful American Sign Language program, the new sign language interpreting major will expand to provide opportunities to prepare students to meet the growing demand for interpreters in all areas of the lives of Deaf consumers.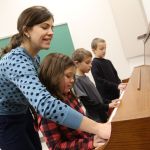 The new English Learners (EL) licensure program will provide certified working teachers who hold a professional educator's license in any area the opportunity to add this certification in one year through evening classes once a week. The Indiana Department of Education estimates that the current ratio of EL students to certified EL teachers is 100:1. This new license aims to address that issue by preparing teachers in all disciplines to better serve English language learners in their current classrooms or in a certified EL position.

Music and theater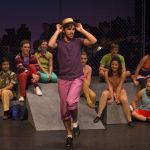 The music for social change major concentration and minor combines two of Goshen College's longest-held distinctives — music and social justice. Centered around the El Sistema model, a music education philosophy rooted in Venezuela and growing in Elkhart County schools, students will be empowered to integrate their musical training for greater good in their future classrooms and communities.
For students who wish to continue to be involved in musical theater after high school, the new musical theater minor provides an opportunity to supplement their chosen major through dance, voice and acting classes, with hands-on opportunities to apply performance and technical skills in a campus musical or opera production each year.

Learn more and apply today
Applications are being accepted for the programs, which will all start in fall 2017. Apply today.