President Brenneman signs open letter on climate action from 180+ higher ed leaders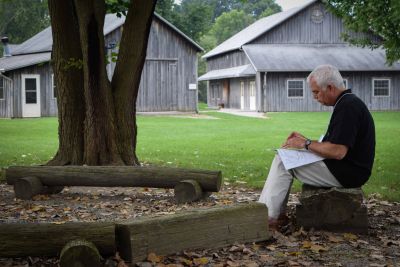 Goshen College President James E. Brenneman joined presidents and chancellors from more than 180 colleges and universities to urge president-elect Trump and the incoming congressional representatives to accelerate progress towards a clean energy future.
"Among the highest callings we have as educators in preparing leaders of tomorrow is to help students under our care learn how to better protect and preserve this planet for all future generations," Brenneman wrote. "We expect no less from our chosen political leaders, as well."
Through their open letter, organized by a diverse group of higher education institutions and the Boston-based nonprofit Second Nature, they call on elected officials to support participation in the Paris Climate Agreement, climate research and investment in the low carbon economy.
"The upcoming transition of federal leadership presents a unique opportunity to address head-on the challenges of climate change by accelerating the new energy economy and creating strong, resilient communities," wrote the group. "We are committed to developing and deploying innovative climate solutions that provide a prosperous future for all Americans."
The group of schools expressed their alignment with the business and investment communities in supporting the science-based targets outlined in the Paris Climate Agreement. Many of the institutions, including Goshen College, have been taking climate action on their own campuses for years, voluntarily setting carbon neutrality goals and publicly reporting progress through a program called the Climate Leadership Commitments.
A full list of the schools supporting the open letter can be found online at secondnature.org/higher-education-climate-action-letter.