2016-17 Rieth Chamber Series enters fourth season with distinguished lineup
Season tickets are now available for the 2016-17 Rieth Chamber Series at Goshen College. The series, which makes classical chamber music more accessible to the Goshen community, will feature seven concerts by outstanding chamber music ensembles and organists, plus a bonus concert and dessert reception for series subscribers only.
Now in its fourth season, the Rieth Chamber Series has established a reputation of providing captivating classical music in Michiana. The 2016-17 series will again include a riveting performance by the Fischoff National Champion string quartet, the magnificence of the Taylor and Boody "Opus 41" organ and distinguished musicians sharing repertoire from the Baroque to the present.
Series subscriptions, which include tickets to all seven concerts, plus the bonus concert and dessert reception, are available for $135. A portion of that cost is tax-deductible and will go toward sustaining classical music for all at a reasonable price and allowing Community School of the Arts students to attend the concerts free of charge. Subscription forms can be found online at gcmusiccenter.org/riethseries.
For questions about ticket availability, pricing, reservations and more, contact the Welcome Center at (574) 535-7566 or email welcomecenter@goshen.edu. The Welcome Center is open Monday through Friday from 9 a.m. to 3 p.m. Tickets to individual concerts will be for sale as available via the Welcome Center, online at www.goshen.edu/tickets or at the door.
The 2016-17 series includes: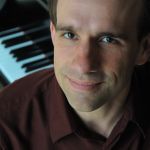 Friday, Sept. 30, 2016, 7:30 p.m.
Christopher Taylor, solo piano, Rieth Recital Hall
Hailed by critics as "frighteningly talented" (New York Times) and "a great pianist" (Los Angeles Times), Christopher Taylor has distinguished himself as an innovative musician with a diverse array of talents and interests. A prizewinner in the Van Cliburn and William Kapell competitions, Taylor has concertized around the globe, collaborating with all the major symphonies and artists. Taylor brings to his performances an active imagination and intellect coupled with heartfelt intensity and grace, and his concert is not to be missed!
(This concert is held in partnership with the 2016 Indiana Music Teacher's Association State Conference at Goshen College.)
---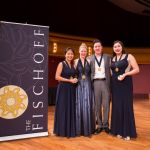 Sunday, October 9, 2016, 4 p.m.
Ulysses Quartet, Rieth Recital Hall
2016 String Division Gold Medalists and Grand Prize Winners of the Fischoff National Chamber Music Competition, the Ulysses Quartet has concertized with the Halcyon, Listen Closely and Massivemuse Series since forming in 2015. Hailing from Prince Edward Island, California, Pennsylvania, and Taiwan, the Ulysses members have performed in prestigious halls such as Esterházy Palace, Carnegie Hall and the Taiwan National Concert Hall and hold principal positions with groups such as the Cape Symphony, Cayuga Chamber Orchestra, A Far Cry Chamber Orchestra, Shattered Glass, International Chamber Players, and Broadway Orchestras.
---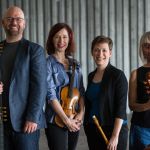 Sunday, Nov. 6, 2016 4 p.m.
Les Délices, Rieth Recital Hall
Les Délices explores the dramatic potential and emotional resonance of long-forgotten music, with its diverse members representing the finest Baroque ensembles. The New York Times stated, "Concerts and recordings by Les Délices are journeys of discovery," and the group's debut CD was named one of the "Top Ten Early Music Discoveries of 2009" (NPR's "Harmonia"). Their concert, Caractères de la danse, will feature music for dancing—the heart of French baroque style.
---
Sunday, Jan. 22, 2017, 4 p.m.
Deborah Lifton, soprano, and Charis Dimaras, piano, Rieth Recital Hall
Endowed with a rich, warm and expressively direct lyric coloratura voice, Deborah Lifton is emerging as one of today's most compelling performers of contemporary American opera and song. Winner of the Joy in Singing Competition, Lifton's work has been honored by the National Federation of Music Clubs, the David Adams Art Song Competition and the Hellenic Foundation. Lifton has performed at the Avignon Opera (France), Szeged National Theater (Hungary), and at Merkin Hall (New York).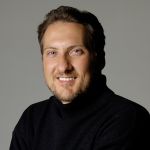 Greek pianist and conductor Charis Dimaras is noted for his diverse musicality, appearing as recital soloist, collaborator, and concerto soloist with orchestras throughout Europe, Turkey, Russia, Brazil, China, Canada and the United States. His awards include top prizes in the Conferenza Musicale Mediterranea, Palma d'Oro International Chamber Music Competition, BBC Young Musician of the Year 1990 Competition and the Artists International Distinguished Artists Award.
---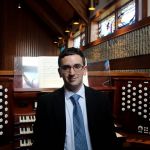 Sunday, Feb. 26, 2017, 4 p.m.
Aaron Sunstein, organ, Rieth Recital Hall
Organist and music theorist Aaron Sunstein performs at home and abroad, with a diverse range of research and performance interests. In November of 2015, he premiered Gunther Schuller's Symphony for Solo Organ (1986) at the Church of the Advent in Boston. Sunstein performs regularly both in the U.S. and Sweden and has been a prize winner in several national organ competitions. Sunstein is a candidate for the Doctor of Music in organ performance at Indiana University, while studying music theory as a Ph.D. student and instructor.
---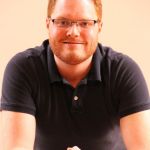 Sunday, April 23, 2017, 4 p.m.
Zach Klobnak, organ, Rieth Recital Hall
Zach Klobnak is College Organist and Instructor of Organ, Harpsichord and Piano at Centre College in Danville, Kentucky. Currently Director of Music and Organist at the Presbyterian Church of Danville, Klobnak directs choirs, administers the "Music on Main Street" concert series and plays the church's Taylor & Boody pipe organ. An active recitalist, Klobnak studied French organ literature and design in Paris and in the Alps region of France. He is currently a doctoral candidate in organ performance at the University of Illinois.
---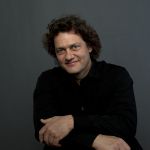 Friday, May 19, 2017 7:30 p.m.
Njål Sparbo and Amy Kauffman play Grieg, Rieth Recital Hall
Norwegian bass-baritone Njål Sparbo is one of Norway's most active and versatile singers, with an exceptionally broad repertoire of song, oratorio and opera. He has been awarded the Kirsten Flagstad Prize, the Ingrid Bjoner Prize, and the Grieg Prize for his contribution to renew the musical interpretation tradition of Grieg's songs by bringing forth the dramatic essence.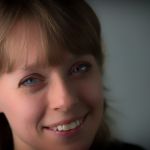 Currently a member of the Metropolitan Opera Orchestra, violinist Amy Kauffman grew up in Topeka (IN), and studied violin and piano in the Goshen College Preparatory Department. Winner of numerous prizes, Kauffman graduated from Indiana University and The Juilliard School, where she worked as teaching assistant to Ronald Copes. (This concert is held in partnership with the 2017 Edvard Grieg Society of the Great Lakes Conference at Goshen College.
---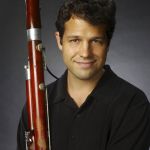 Sunday, March 19, 2017 4 p.m.
Bonus Concert: Michael Harley and Phillip Bush, Rieth Recital Hall
Called "spectacular" (Washington Post) and "exquisite" (Columbus Dispatch), Goshen native Michael Harley enjoys a diverse career as a teacher, performer, and music advocate. Harley has played in diverse venues on five continents, ranging from nightclubs to Carnegie Hall, the Barbican (London) and the Hermitage Theatre (St. Petersburg). A proud Goshen College graduate ('94), and former faculty member, Harley returns home to perform with pianist Phillip Bush in this special bonus concert and dessert reception for season ticket holders.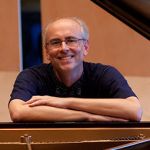 Pianist Phillip Bush has appeared as recitalist throughout North America, Europe, Asia and the Caribbean. He made his Carnegie Hall concerto debut in 2001 with the London Sinfonietta to critical acclaim, replacing an ailing Peter Serkin on short notice in concerti by Stravinsky and Alexander Goehr. His discography includes 40 recordings on Sony, Virgin Records and other labels.
---
For more information about the concert series or the performers, please contact the Goshen College Music Center Main Office at (574) 535-7361 or visit gcmusiccenter.org.