Five Goshen College students awarded $18,000 to pursue business ventures
Five student entrepreneurs from Goshen College who pitched their ideas "Shark Tank" style have been granted money to pursue their plans for starting their own businesses.
This year, after hearing many pitches, the Goshen College Business Department awarded a total sum of $18,000 in entrepreneurship grants – including two venture grants and two experimentation grants. Experimentation grants are for students who demonstrate that they have an idea that needs to be tested in the marketplace before they are ready to launch a new business.
This year's recipients for the two venture grants are Madeline Gerig, a junior art major from Goshen, and Preston Carr, a junior business major from Saint Thomas, Ontario. Students who won experimentation grants include Mikhail Fernandes, a senior interdisciplinary studies major from Hyderabad, India, Brian Sutter, a senior physics and informatics double major from South Bend, Indiana, and Peter Schrock, a senior mathematics major from Goshen.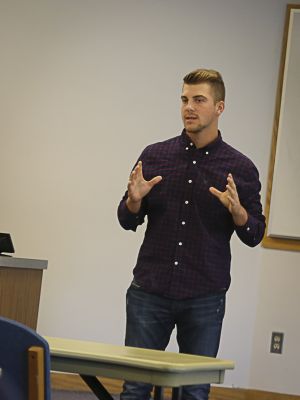 Preston Carr, along with his brother Taylor, launched a hydroseeding business in the summer of 2015. Hydroseeding is a cost-effective and high-quality alternative to sod. After a successful first season, the two brothers have decided to expand their efforts and grow this new business. Their current efforts are focused on residential customers, but they have plans to expand into the commercial and municipal markets. Funding will be used to purchase equipment and for promotion of the business.
"Currently, our target is residential customers as they are in demand of a alternative solution to lawn care," Carr said. "We really want to build our business and capture the large scale commercial hydroseeding market. This grant will expand our business and help us to really make an impact in the industry."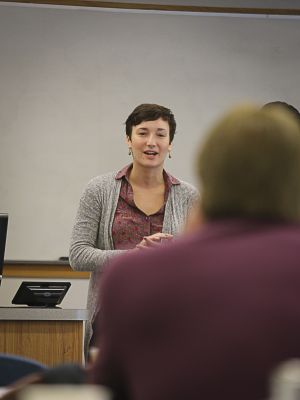 Madeline Gerig is an artist specializing in ceramics and sculpture. Gerig's sculptures are currently on display at several local businesses and organizations, and she produces and sells a variety of stoneware mugs and tumblers. Gerig plans to use her grant to purchase studio equipment and to renovate a camper that will be used to sell her artwork at art shows and festivals.
"Working through the entrepreneurship class helped me to construct a business plan that supports both my artistic vision as well as providing me with the structure and knowledge to move forward and succeed," Gerig said. "The entrepreneurship grant is helping me make significant gains in making my goals become reality."
Mikhail Fernandes will be experimenting with and testing an eCommerce venture idea called Goshen Marketplace. Goshen Marketplace aims to provide a more sustainable model of purchasing/trading items within the Goshen community. The e-commerce site will be released this spring.
"The goal of my venture is to provide a platform where students can freely trade used textbooks and other miscellaneous items within the Goshen community," Fernandes said. "This will reduce overall educational costs for required course materials and will help recycle used items between Goshen students. Additional features to my e-commerce site will feature the work of Goshen art students who will have the opportunity to sell their items through my online store."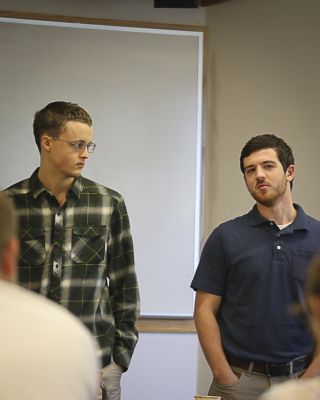 Brian Sutter and Peter Schrock will be experimenting with the monetization of websites. The buying and selling of websites is a growing industry with the potential to enhance both the value and traffic of existing websites. Sutter and Schrock have technology experience and expertise, and love the challenge of analyzing the data behind a website as well as the design attention needed to maximize the value of a website.
"This grant will help us to purchase our first website and launch our website investing business," Schrock said. "We will try to improve websites in a variety of ways and earn revenue through advertising."
Since 2004, the Goshen College Business Department has awarded a total of $85,750 to a total of 21 student entrepreneurs, including local businesses Studio Ace of Spade, Springer Design, Entertaining Angels and Mahaja Arts.