Striking a chord: Using music for social change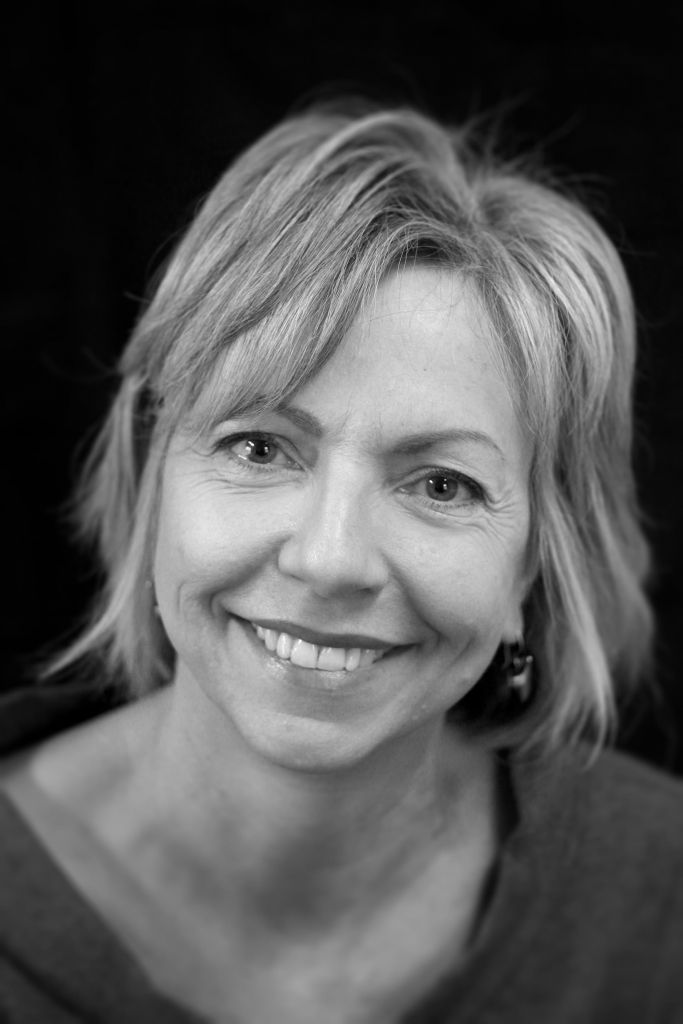 Karen Zorn '84 was changed by her Goshen College experience. Now she wants to use music to change the world. This story originally appeared in the spring/summer 2015 issue of The Bulletin.
When Karen Zorn was a music student at Goshen College, she used to sneak into Wyse Hall at night to practice piano.
Today, as president of the Longy School of Music of Bard College in Boston, she has plenty of places to practice, but she doesn't have a lot of free time to do it. Since Zorn became president in 2007, she's been busy overseeing the merger with Bard College, building a partnership with the Los Angeles Philharmonic, growing enrollment and realigning the college to better fit its mission, which is to prepare musicians to make a difference in the world.
"I was attracted to Longy because of its mission," Zorn said. "Being a musician, it seemed obvious to me that one of the things that artists can do is help their communities."
One of the most compelling ways that she's doing that is through El Sistema, a music education movement inspired by Venezuelan musician José Abreu in 1975 to bring free classical music education to children in his country.
El Sistema isn't a specific program, though; it's a model for creating social change through accessible music education for children and teens. It has taken many forms around the world, but is guided by a set of core principles that work toward transforming communities. This includes getting young students to play in ensembles, a rigorous practice schedule, student mentorship and accessibility for all.
"El Sistema is the perfect vehicle for a musician to move into the world and make change," Zorn said.
An eye-opening experience 
In many ways, Zorn's interest in El Sistema has its roots in Goshen. She recalls many experiences at Goshen College that have helped shape her worldview and inform her work at Longy, including the care and personal attention she received from her professors.
"At Goshen, there was this sense that people were looking out for me and cared about me – that was really meaningful – but they were also helping me think about my future and giving me tons of opportunities to explore," she said.
She also points to her Study-Service Term (SST) experience in East Germany, which she calls an "eye opening experience."
"One of the things I learned on SST is the idea of empathy for others and how much it really matters to try to understand someone else's point of view, whether they come from another culture completely or they are in the next office from you," Zorn said. "It's a worldview that Goshen really taught, and that was huge."
After Goshen, Zorn earned a master's degree in piano performance at the University of Missouri, Kansas City, and held various teaching and leadership roles at Berklee College of Music and MacPhail Center for the Arts in Minneapolis before landing at Longy.
The worldview that she formed at Goshen has carried over into her work at Longy. Her goal is to prepare graduates to be able to walk into any room, anywhere, and make something meaningful happen with music. That means developing a wide variety of skills beyond just how well they can sing or play an instrument.
"I want our students to be able to recognize something from another culture, and have the vision and adaptability to make it work in another place," she said. "That's part of what I learned at Goshen – on SST – to take what you learn from that experience and apply it to another place."
New opportunities 
Longy is rapidly gaining international recognition for its efforts to meet a changing musical landscape head-on. A new Master of Arts in Teaching degree program, in partnership with the Los Angeles Philharmonic, gives its graduates the skills to perform, teach and reach new audiences and new communities beyond those traditionally associated with classical music, using El Sistema as the foundation.
"Orchestras are struggling financially, there are fewer music positions at colleges, everywhere you look it's a diminishing world for classical musicians," she said. "But if you think about being a musician as being an agent of change and being able to make something happen, then there's endless need for musicians in the world."
Under Zorn's leadership, Longy is one of the only conservatories in the United States that weaves artistry and service together as an integral, required part of the curriculum. Students are prepared to be leaders both on the stage and in their community.
"We focus on developing our students' skills to be first-rate musicians, but we are also developing their skills to be able to communicate with people, to understand differences and build intercultural leadership," Zorn said. "It's really about understanding differences in a variety of ways, and understanding how to build bridges rather than barriers. And music, as it turns out, is such a great way to level the playing field."
From pre-school to graduate school, Zorn hopes that the model of music education that she champions will make a difference in the lives of all who experience it.
"The sense of community that you develop in an orchestra or a choir, the idea of working together and collaborating, is a huge part of being able to be successful in life," she said. "It's such a great way of helping to inspire a different life for kids, to help them to see a different future for themselves, which transforms whole communities over time."