Students engage in exploratory summer research program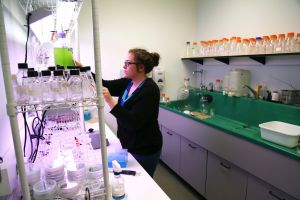 Fourteen Goshen College students are participating in the Maple Scholars Summer Research Program.
Started in 1998, Maple Scholars is an eight-week program of research, experimentation, analysis and archiving data. It provides an opportunity for students to work closely with faculty advisers to conduct hands-on research throughout the summer. The program welcomes students from all academic majors and areas of study, and projects range from analyzing the pheromones of bees to digging into centuries-old Mennonite World Conference archives.
Students present their findings to one another at a Friday colloquium each week. At the end of the summer, students celebrate their discoveries with a public presentation, reception and banquet.
---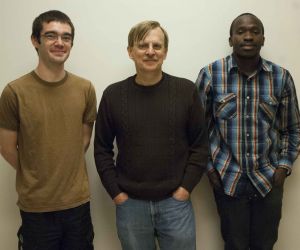 Garrett Ahlgrim, a senior mathematics and music double major from Indianapolis, and Joel Pepala, a 2014 graduate with a degree in mathematics from Lusaka, Zambia, are working with David Housman, professor of mathematics, to research practical uses for game theory and fair allocation formulas. The students will read math proofs, while also writing their own and critiquing one another's. By the end of the summer, Ahlgrim and Pepala will have compiled enough original data to write a report that they'll submit for publication in a mathematics journal.
---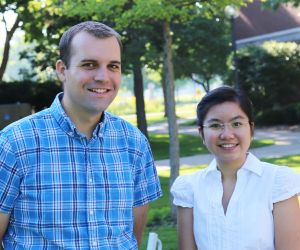 Chau Bui, a senior broadcasting major from Ho Chi Minh, Vietnam, is working with Seth Conley, assistant professor of communication, to create, compile and catalog videos about faith. Bui will create a website, blog and digital database for the videos, with the hope that the research be used demonstrating Goshen College as a "faith-mentoring" campus.
---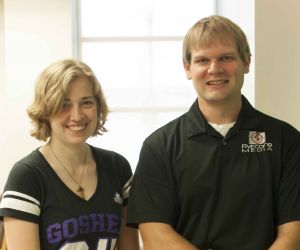 Abby Deaton, a senior communication major from Indianapolis, will work with Kyle Hufford, assistant professor of communication and FiveCore Media general manager, to capture and produce videos for The Elkhart Truth, a regional daily newspaper. Deaton will research local stories, conduct in-depth interviews, and create visually engaging videos for The Elkhart Truth website.
---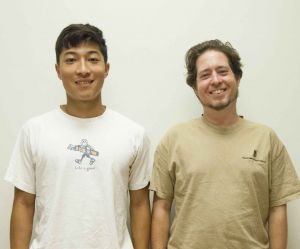 James Garcia, a junior chemistry major from Gurnee, Ill., will work with Andy Ammons, professor of biology, to research stress pheromones of honeybees. Garcia will monitor bee colonies at Merry Lea Environmental Learning Center and on campus, while tracking the ethanol levels in the bees. He will engage in active research by designing his own experiments and writing a research paper.
---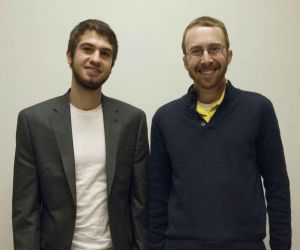 Kolton Nay, a senior English writing major from Dover, Ohio, is working with Duane Stoltzfus, professor of communication, and Eric Bradley, reference and instruction librarian, to digitize past issues of the college's campus newspaper, The Record. The Record has been an active news presence on campus for over a century. Nay will be scanning past volumes, performing a content analysis and developing basic metadata for a digital catalog. At the end of the summer, he will prepare and publish a final article about his findings.
---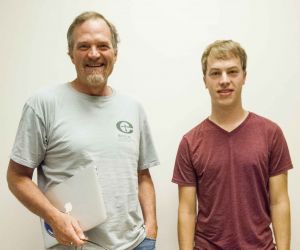 Ben Shelly, a junior interdisciplinary major from Goshen, will research ecological restoration at Merry Lea Environmental Learning Center with Dave Ostergen, professor of environmental education. Ecological restoration is the practice of renewing damaged ecosystems through human intervention and restoring a healthy relationship between culture and environment. Shelly will conduct research on how ecological restoration and environmental education can foster peacemaking and spirituality.
---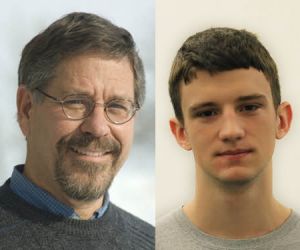 Jack Shomberg, a sophomore environmental science major from Lansdale, Pennsylvania, will work with Dale Hess, associate professor of agroecology, to research restoration agriculture at Merry Lea Environmental Learning Center. Shomberg will focus on finding viable alternatives to corn-soybean rotation agriculture, which is one of the most common forms of agriculture in the Midwest. Shomberg will map a four-acre site, assess plants and insects in forest areas, and monitor plant growth.
---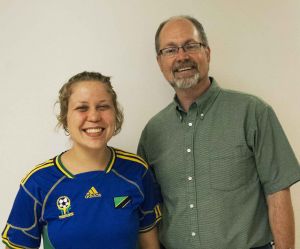 Ida Short, a senior art major from Kalona, Iowa, is working with Randy Horst, professor of art, to study self-portraiture in art history for the first half of the summer. The second half will be spent experimenting with various approaches, media and strategies. At the end of the summer, Short will have created a series of four or more self-portraits.
---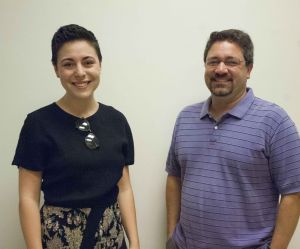 Lauren Treiber, a 2014 graduate with a degree in peace, justice and conflict studies from Grand Rapids, Michigan, is working with Bob Yoder, campus pastor and professor of religion, to develop continuing research on how Goshen College can strengthen its "faith-mentoring" environment. Treiber is creating a survey to send to alumni about their experiences and reflections since graduating and will code and analyze the results. She will interview up to 20 alumni and summarize key findings. 
---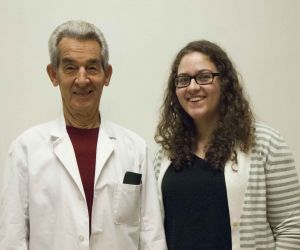 Anna Van der Zwaag, a senior molecular biology/biochemistry major from Worthington, Ohio, will work with Stan Grove, professor ermitus of biology, to further research on the AlgaeTown project, an ongoing project started by GC Biology Department and Formco Inc. in Elkhart. The project researches microalgal biomass as an alternative source of biofuel, animal feed, human food and more. Van der Zwaag will be isolating local microalgae, working with starter cultures, evaluating growth dynamics and operating the photobioreactors.
---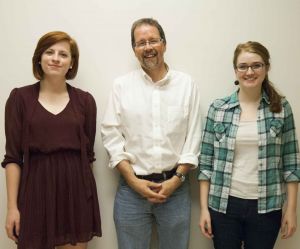 Liz Wittrig, a senior Bible and religion major from Hopedale, Illinois, and Natalie Hubby, a junior history major from Wauseon, Ohio, will work with John D. Roth, professor of history, to index historical Anabaptist-Mennonite documents according to a particular focus within the collection, depending on their topics of interest. Wittrig and Hubby will catalog the information online for Mennonite Church USA and will assist in writing an essay to be published.
---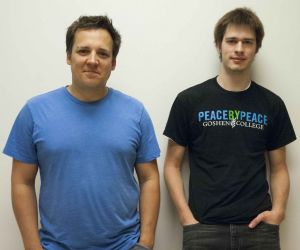 Michael Yoder, a senior informatics and biology double major from Kalona, Iowa, will work with Kris Schmidt, professor of biology, to tag the gene unc-53 with green fluorescent protein in order to determine the expression pattern in C. elegans, a soil nematode. Yoder will research how unc-53 is involved in cell migration, both during and after development.
– Liz Core '14