The Sherer Violin & Piano Competition
Postponed to September 2021
Goshen College Music Center
Solomia Soroka, artistic director
Marcia Yost, executive director
Due to the ongoing COVID-19 pandemic, competition organizers have made the difficult decision to postpone the Sherer Piano and Violin Competition to September, 2021. This decision is not taken lightly, but is made in an attempt to give competition participants the best possible experience. Exact dates for the rescheduled competition will be announced on this page in due course.
All registrants for this year's competition will be issued a full refund of their competition fees and will need to re-register for the new competition when registration opens again.
We are saddened by the need to postpone the competition but we hope that we will see a thriving (and in-person) competition at Goshen College next September! Read more about Goshen College's response to the coronavirus and COVID-19.
The Sherer Competition is an annual violin and piano competition named in honor of the late Lon and Kathryn Sherer, Goshen College Professors Emeritus of Music. For 40 years, Lon (violin) and Kathryn (piano) created, nurtured and developed instrumental music at Goshen College, bringing the program to unprecedented heights through their talent, hard work, and pedagogy.
Eligibility
The competition is open to classically-trained violinists and pianists in grades 8-12 (ages between 13-18 as of May 15, 2020). Competition applicants must not be enrolled in a degree program at a college or university.
Prizes
1st Prize: $1000
2nd Prize: $500
3rd Prize: $300
Judges' decisions on all prizes are final.
Application
A completed application form, proof of age (such as birth certificate, passport, or ID card), payment of non-refundable $75 application fee, and uploaded video recording file must be submitted by the registration deadline (TBA).
Screening Recording
All entrants must submit an unedited video recording of one piece from their competition repertoire on or before the registration deadline (TBA). Recordings should be uploaded to YouTube, or shared from Google Drive, Dropbox, or similar file-sharing service. Files should be shared with Dr. Solomia Soroka – solomias@goshen.edu.
Repertoire
Violin
Repertoire should include selections from at least two of the following style periods: Baroque, Classical, Romantic, Contemporary. Standard violin concerto movements are permitted. All works must be memorized with the exception of sonata movements, and works written after 1945.Students should aim for a program no longer than 30 minutes in length. Competitors exceeding the 30 minute limit will be stopped.
Piano
Repertoire should include selections for solo piano from at least two of the following style periods: Baroque, Classical, Romantic, Contemporary. Concerto performances are NOT permitted for piano. Extended techniques such as introducing foreign objects into the workings of the piano, strumming or plucking of strings, etc. are also not permitted. All pieces must be memorized. Students should aim for a program no longer than 30 minutes in length. Competitors exceeding the 30 minute limit will be stopped.
Notification
All entrants will be notified of acceptance via email by August 15, 2020.
Judges
Violin
Dr. Penny Thompson Kruse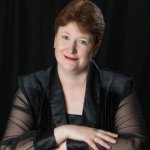 Dr. Penny Thompson Kruse, professor of violin at the College of Musical Arts at Bowling Green State University, has performed extensively as a soloist, orchestral and chamber musician. Prior to her BGSU appointment, Kruse was on the faculty of William Jewell College in Liberty, Missouri, for eight years. For five seasons she was a member of the Kansas City Symphony, serving as associate concertmaster during the 1989-90 season.
Trained at Northwestern and Yale Universities and earning a D.M.A. in violin performance from the University of Missouri—Kansas City, Conservatory of Music and Dance, Dr. Kruse has written articles in American String Teacher, the Strad and Journal of the American Viola Society. Dr. Kruse was named Professor of the Year by the BGSU students of Ashley/Batchelder Residence Halls, received the Pro Musica Award for Exceptional Service to the students of BGSU and the Ohio String Teachers Association Collegiate Teacher of the Year.
Dr. Lee Joiner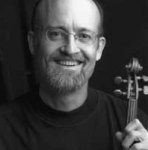 Violinist Lee Joiner lives in the Chicago area where he serves on the faculty of Wheaton College Conservatory as professor of violin and chair of string studies. Prior to moving to Chicago, he was a member of the Blair String Quartet and served on the faculty of Vanderbilt University's Blair School of Music.  In Chicago he has had performing associations with many groups including Ars Viva, the Orion Chamber Ensemble, the Rembrandt Chamber Players, Fulcrum Point, and the Contemporary Chamber Players of the University of Chicago. He has been the featured soloist on tours with the Wheaton College Symphony Orchestra and he performs regularly on campus.  In the summer he has taught at Colorado's Rocky Ridge Music Center, the Masterworks Festival, Music in Summer in Ontario, Canada and at the Credo chamber music program held on the Oberlin campus.  As a member of the Violin Society of America, he is in regular contact with, and advocates for living violin and bowmakers.  The early history of the instrument itself and tracing the strands of development in the violin repertoire has become a research and performance interest. A recent development has been the formation of the 3 + 1 String Quartet that has been performing at local colleges as well as collaborating with  a jazz artist at the Chicago Jazz Festival.
Piano
Phoenix Park-Kim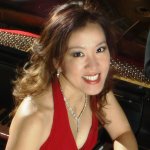 Pianist Phoenix Park-Kim is an active soloist and avid chamber musician whose performances have taken her throughout the United States, South Korea, Taiwan, Thailand, China, Hong Kong, Italy, Switzerland, Sweden, Argentina, Spain, Mexico, and Russia.  She has won top prizes at numerous competitions including first place at the Miami Concerto Competition (Rachmaninoff Rhapsody on a theme of Paganini, Op. 43), Jefferson City Concerto Competition (Chopin Piano Concerto No. 2, Op. 21), Kansas City Philharmonia Concerto Competition (Beethoven Piano Concerto No. 5 "Emperor"), and was a finalist at the Liszt-Garrison International Piano Competition and The American Prize Ernst Bacon Memorial Award in the Performance of American Music.  She has been featured as a soloist with the Korean Philharmonic Orchestra, Kansas City Philharmonia, University of Missouri – Kansas City Conservatory Orchestra, Atlantida Symphony Orchestra (Spain), and the Marion Philharmonic Orchestra among others.
Born in Seoul, South Korea, Phoenix began playing the piano at the age of five and gave her first public performance at seven years old.  She graduated from Yonsei University in Seoul, then completed her graduate work at Miami University (M.M.) and at the University of Missouri – Kansas City, Conservatory of Music (D.M.A.) under the tutelage of Dr. Robert Weirich and served as his teaching assistant.  She has given performances in various music festivals such as the Aspen Summer Music Festival, Piano Texas, ARIA International Summer Academy, Summer Music School in Siena, Italy, and Wiener Meisterkurse in Vienna Austria.
Phoenix is currently a Professor of Music at Indiana Wesleyan University in Marion, Indiana.
Dr. Matthew Hill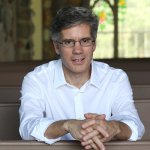 Matthew Hill, DMA, pianist and Goshen College professor of music, is chair of the music department and teaches piano, chamber music, music history, and as a result of the strong influence from his wife and daughter, also teaches a general education course in Opera and Musical Theatre. He has studied with such renowned musicians as Howard Karp and Claude Frank, whose respective pedagogical genealogies include Rosina Lhévinne and Arthur Schnabel. He has had a variety of teaching and performing experiences both nationally and internationally. Dr. Hill participated at the Schlern International Music Festival held in the Dolomites of northern Italy through invitation as a teacher, performer, and master class clinician. In China, he taught a series of master classes at the Sichuan Conservatory of Music, and presented a solo recital. Matthew received his doctorate in piano performance at University of Wisconsin-Madison. His students have gone on to further graduate study at many different graduate schools, including Kansas City Conservatory of Music, Cleveland Institute of Music, University of Wisconsin-Madison, University of Nebraska-Lincoln, University of Oklahoma, Westminster Choir College, and the University of South Florida.
Collaborative Pianist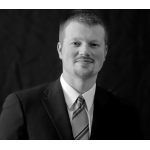 A native of rural Minnesota, Dr. Luke Norell has concertized internationally as soloist and chamber musician. His prizes include first place awards in the Schubert Club Competition, the Minnesota MTNA Competition, and the Third Biennial Lee Piano Competition. Luke studied with André Watts at the Indiana University Jacobs School of Music, while teaching as an Associate Instructor, and working as the Accompanying Coordinator. Dr. Norell is Piano Program Director for the Goshen College Community School of the Arts and serves as a collaborative pianist for the Goshen College music department. During the summer, Dr. Norell teaches at the Young Artist World Piano Festival and the University of Northwestern Piano Institute.
Competition Schedule
Schedule is subject to change
Sample Friday schedule
10 a.m. – 2:00 p.m.  – Student arrival, registration, rehearsal, and practice time
7:30 p.m. – Concert, Sherer Piano Trio & Guest Artists, Sauder Concert Hall
8:30 p.m. – Reception for judges and competitors
Sample Saturday schedule
Morning – Warm-ups for violinists with accompanists, and pianists
10:00 a.m. – Piano Adjudication, Sauder Concert Hall
10:00 a.m. – Violin Adjudication, Rieth Recital Hall
7:30 p.m. – Competition Winners Concert, Sauder Concert Hall
Artistic Director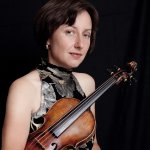 Solomia Soroka, DMA, is professor of music at Goshen College, where she teaches violin, chamber music, and music theory courses. Born in Lviv, Ukraine, she earned her master's degree and completed her postgraduate studies in the Kiev (Kyiv) Conservatory, and later served on its staff in the department of chamber music. She also has a DMA degree from Eastman School of Music. She studied with Hersh Heifetz, Bohodar Kotorovych, Lyudmyla Zvirko and Charles Castleman. Solomia Soroka made her solo debut at ten, playing the Mendelssohn Violin Concerto with the Lviv Philharmonic Orchestra. She has appeared at concerts and festivals in Australia, Canada, China, France, Germany, Italy, New Zealand, Taiwan and Ukraine. Since her American debut in 1997, she has performed throughout the United States as well.
Solomia Soroka has toured and recorded extensively with her husband, the pianist Arthur Greene. Their Naxos recording of Four Violin Sonatas by William Bolcom was selected as Recording of the Month with the highest ranking for both artistry and sound quality by Classics Today, and received reviews in various distinguished journals
In the past eight years Soroka has been recording for Toccata Records, based in London, where she made six premier recordings, of music by American composer Arthur Hartmann, Ukrainian Myroslav Skoryk, Mykola Lysenko, and Yevhen Stankovych, and Holocaust composers Leone Sinigaglia and Bernhard Sekles.
During the summer Solomia Soroka is on the faculty of Music Fest in Perugia, Italy. She also  has taught at the Castleman Quartet Program, Pilsen Summer Academy, and Schlern Music Festival. Ms. Soroka is active giving masterclasses in her native Ukraine, USA, China, South Korea, Taiwan, Israel, Czech Republic, and Italy.
Contact
For general questions regarding the competition, or for questions regarding the program, audition screening recording, accompanying needs, etc. please contact:
For questions regarding travel, accommodations, meals, or the Goshen area, please contact: