Criminal Justice and Restorative Justice Courses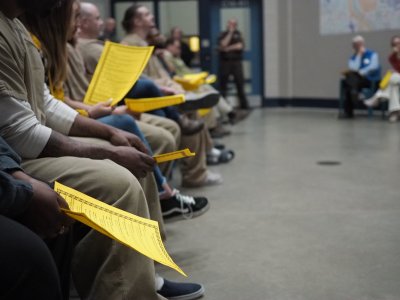 Students who major in criminal justice and restorative justice will take classes that provide a foundation in criminal justice practices with a focus on restorative justice; identifying, analyzing and addressing personal, institutional and societal forms of violence and ways to seek justice and reconciliation.
You'll take courses such as Transforming Conflict and Violence, Dynamics/Theology of Reconciliation, Intro to Political Science, and Mediation: Process, Skills and Theory, as well as seminar courses.
Goshen Core
The Goshen Core (sometimes called general education at other schools) requirements apply to all students, regardless of major. The Goshen Core encompasses a variety of courses outside of what students take as a part of their major. A bachelor's degree at Goshen consists of 120 credit hours; for most students, the Goshen Core curriculum is 38-40 credit hours of coursework.
The Goshen Core curriculum includes three major components:
The First Year Experience Thread, which develops students' fundamental academic skills
The Intercultural Thread, which prepares students for the increasingly global world of the 21st century
The Perspectives Courses Thread, an interdisciplinary thread that helps students see how knowledge is created and revised in multiple areas of study