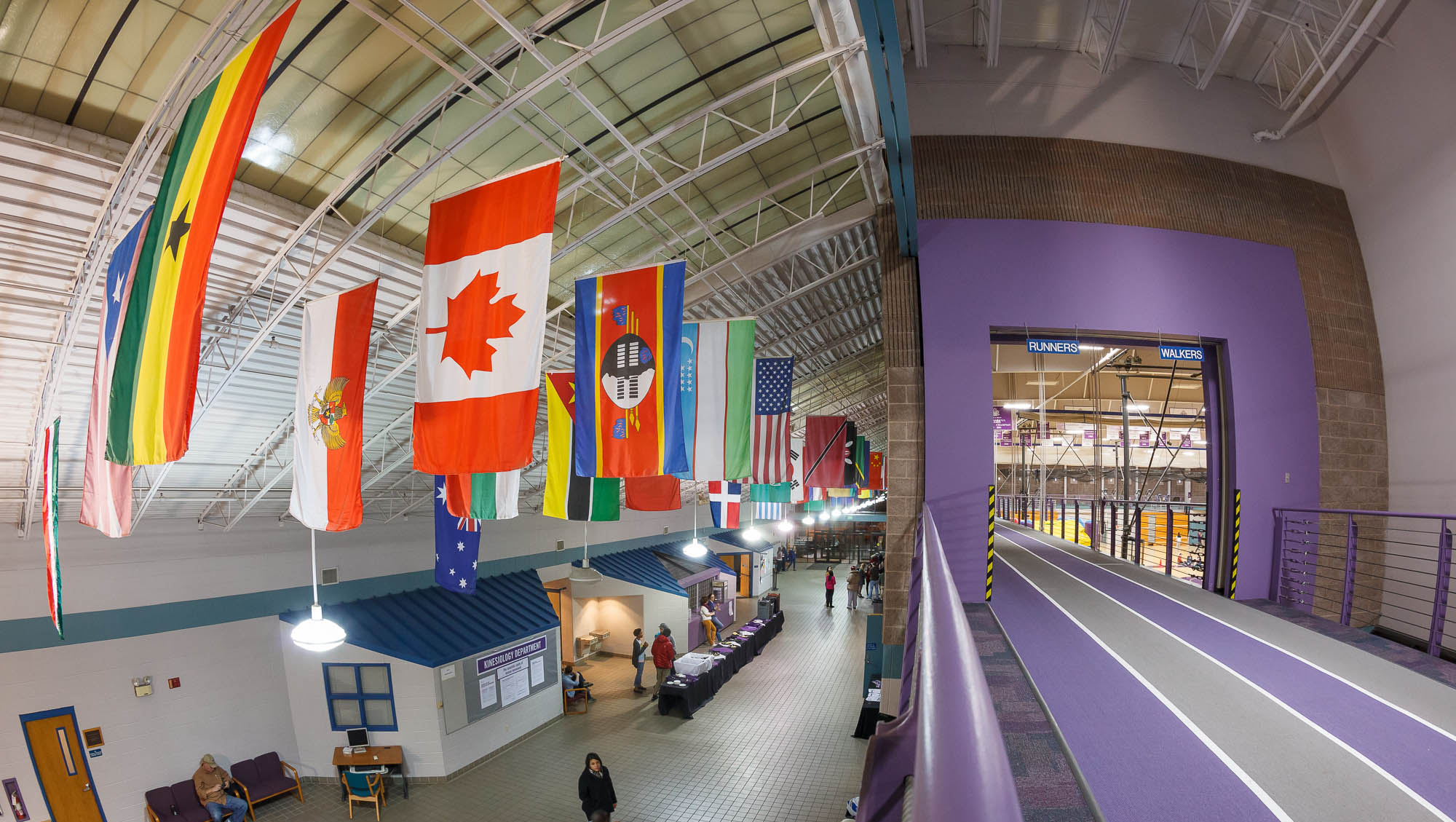 We warmly invite members of the Goshen community to join the Recreation-Fitness Center (RFC). This facility is open and available to the public.

Facilities
The Roman Gingerich Recreation-Fitness Center (RFC) offers state-of-the-art facilities:
Three full-size basketball and multipurpose courts
200-meter running track
2,800-square-foot weight room
Four racquetball courts
Exercise machines (steppers, exercise bikes, rowers and elliptical machines)
Large training room and exercise science lab
Adjacent to the RFC are lighted tennis courts, soccer fields, baseball and softball fields, and the 400-meter Eigsti Track and Field Complex.
---
The RFC is also home to:
Event Booking
Take advantage of the RFC's state-of-the-art facilities for your party or event! Fill out the group reservation form to book an event.
Availability
Some areas of the RFC may be closed for Goshen College athletics (home games, team practices, etc.) at certain times, so it's a good idea to call ahead to check. Click this link to see the home basketball schedule.
Upcoming Closures
June 29 – July 12, 2015: Annual Summer Shutdown – CLOSED for two weeks