Roman Gingerich Recreation-Fitness Center
DUE TO COVID-19, THE RFC IS CLOSED TO COMMUNITY UNTIL OCTOBER 12th.
EFFECTIVE:  March 16th, 2020
Due to the rapidly evolving public health crisis surrounding COVID-19, the RFC is closed to the public and community members until October 12th.
UPDATE: 2019-2020 RFC Membership Holders
Our plan is to reopen the RFC to community membership holders starting Monday, October 12th. Your membership from 2019-2020 will be extended to January 15th, 2021 to make up for time lost this past spring (March 16th – May 29th) due to the pandemic. After January 15th you'll be able to renew your membership for just $100 (or $150 for family) for the spring semester. This means that your current RFC membership card will remain valid and be accepted at the front desk until January 15th for no additional cost. Brand new members to the RFC can sign-up in October for $150—good for the remainder of the academic year.
Like everything these days this plan is subject to change and will depend on the key principles of health in Elkhart County being positive. There will be viral mitigation strategies implemented at the RFC this fall when we reopen. We will be sure to communicate those to you prior to opening.
Thank you for your patience and understanding and for your continued support of the RFC and Goshen College.
Regards,
Chad Coleman
Director of Student Life Operations
---
Community Membership for 2020-2021
Membership runs October 12, 2020 – May 22, 2021
INDIVIDUAL MEMBERSHIP – $150
Starting October 12– This includes membership for you and one guest and free entry to all Goshen College home athletic games. Guests must be accompanied by the member for each visit and a maximum of 3 visits per guest.
FAMILY MEMBERSHIP – $225
Starting October 12–Up to six family members (including spouse and children) and free entry to all Goshen College home athletic games. Family membership is only valid for those residing in the same household and address.
GUESTS POLICY – All guests of members must arrive at the same time and be registered at the front desk. Each guest is limited to three guest visits before requiring a membership.
COMMUNITY MEMBERSHIPS ARE VALID UNTIL MAY 22, 2021
(Closed During the Summer)
Hours for Community Access starting October 12th (subject to change):
Monday – Friday, 5:00 AM – 3:00 PM
Sunday 1:00 PM – 5:00 PM
All memberships expire on May 21st, 2021
**We are working hard to create a safe and hospitable place for recreation and fitness beginning this fall. There will be mitigation strategies implemented to help reduce the potential spread of COVID-19. We will be sure to post these strategies later this fall and ask for your cooperation.
Building Closures 2020-2021
SUMMER SHUTDOWN 
May 23 – October 11
Thanksgiving Holiday
November 26 –   November 30
Christmas Holiday
December 21 – January 3rd
GC Commencement
April 23 – 25

Membership Benefits:
Includes access to the RFC during community hours (see above) for cardholders and one guest per visit.

Members must be present with the guest.
All guests must be checked in at the front desk.

Members receive free access to all GC Home Athletic Sporting Events for the duration of their membership. (Expires May 22, 2021)
Members are expected to check-in at the front desk for each visit. Cards must be presented in order to gain entrance.
Members will be expected to vacate the RFC at 3 PM each weekday and 5 PM on Sunday in favor of GC student and faculty access.
There are no one-day passes or weekly passes available.
Lockers and locker room use:

There are no permanent lockers available for community use. During community hours, the locker rooms and showers may be used by community members, and you may bring a lock with you to store clothes in temporary lockers.
We understand that our hours will not adequately meet all of our current community member's recreation and fitness needs. For those who would like to transition their membership to a different fitness facility the contact information for 3 other fitness clubs in town are below.

Anytime Fitness
712 W Lincoln Ave
Goshen, IN 46526
574-533-3444


Ares Fitness
201 Chicago Ave
Goshen, IN 46526
574-533- 9333


Eastlake Fitness
1400 Fairfield Ave
Goshen, IN 46526
574-533-2498

If you have additional questions about Community Memberships, please contact: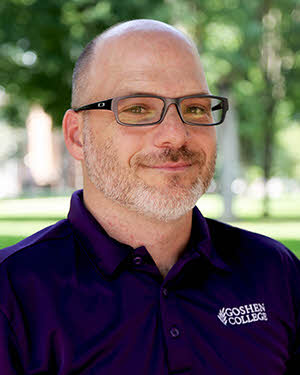 Facilities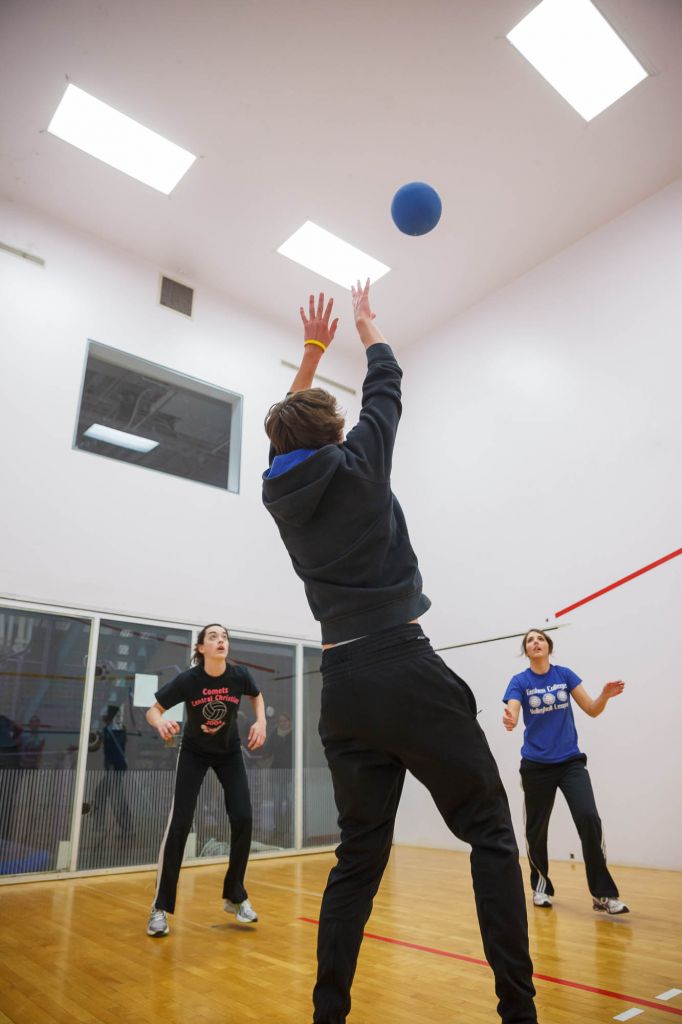 The Roman Gingerich Recreation-Fitness Center (RFC) offers state-of-the-art facilities:
Three full-size basketball and multipurpose courts
200-meter running track
2,800-square-foot weight room
Four racquetball courts
Exercise machines (steppers, exercise bikes, rowers and elliptical machines)
Large training room and exercise science lab
Adjacent to the RFC are lighted tennis courts, soccer fields, baseball and softball fields, and the 400-meter Eigsti Track and Field Complex.
---
The RFC is also home to: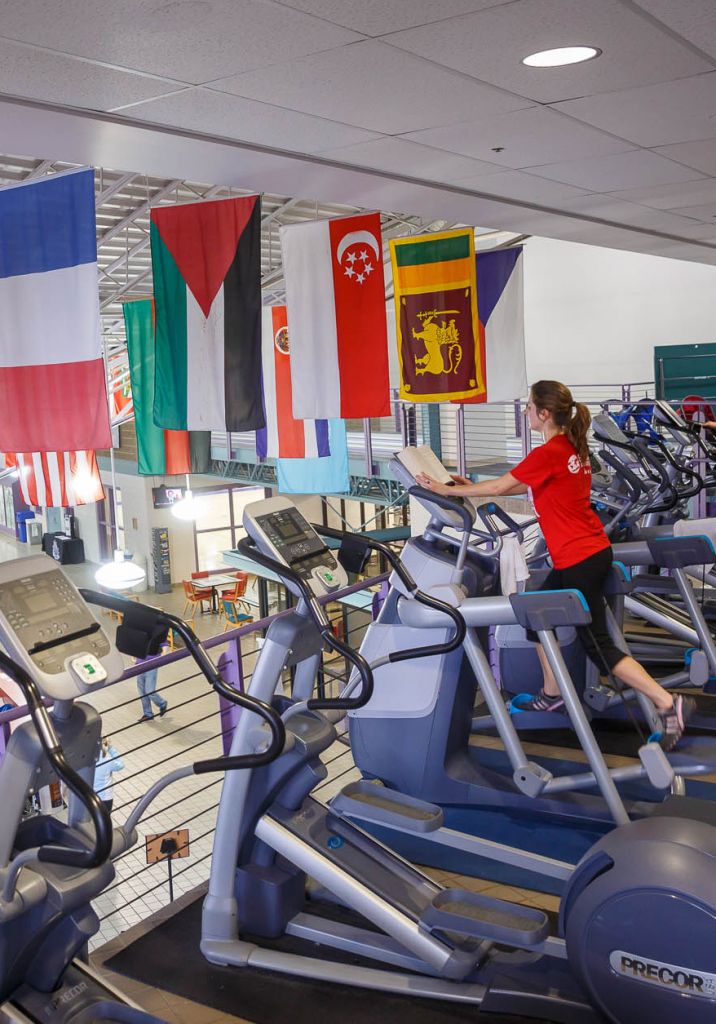 Availability
Some areas of the RFC may be closed for Goshen College athletics (home games, team practices, etc.) at certain times, so it's a good idea to call ahead to check. Click this link to see the home basketball schedule.
The Crossroads League Conference that Goshen College Athletics compete in is beginning a move to basketball games being played as doubleheaders with the Women's and Men's games played back to back.
The conference also mandates we offer locker rooms for each team from 1.5 hours before the game until 1 hour afterward that are to be locked and secured for each team. Please be aware that this may result in all of our locker rooms being used and unavailable at times on game days/nights.
The track and gym will also be closed during these times.