Roman Gingerich Recreation-Fitness Center
---
The Rec-Fit Center is now open for community membership
Community Membership begins Tuesday, September 7th at 5 AM. Membership hours will resume Monday – Friday from 5 AM – 3 PM and on Sunday afternoons from 1 PM – 5 PM. The cost for membership will be $200 for the full academic year and pro-rated throughout the year. Until further notice, masks are required to be worn while inside the RFC except while doing intense cardiovascular workouts on our workout machines. 
.
.
For questions about community membership email rustinwn@goshen.edu
---

Facilities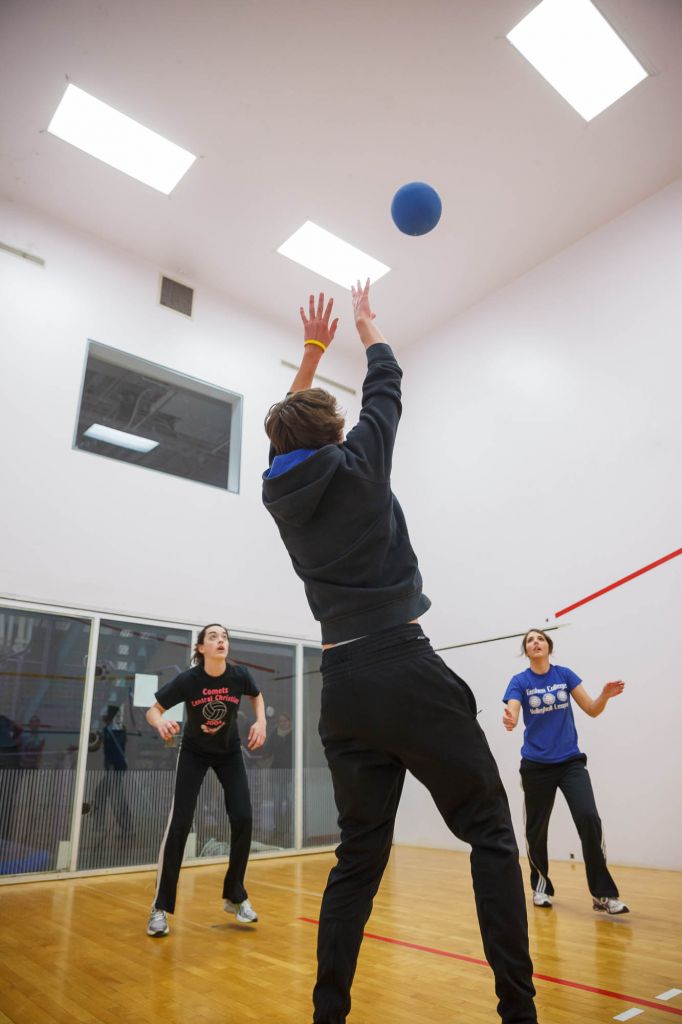 The Roman Gingerich Recreation-Fitness Center (RFC) offers state-of-the-art facilities:
Three full-size basketball and multipurpose courts
200-meter running track
2,800-square-foot weight room
Four racquetball courts
Exercise machines (steppers, exercise bikes, rowers and elliptical machines)
Large training room and exercise science lab
Adjacent to the RFC are lighted tennis courts, soccer fields, baseball and softball fields, and the 400-meter Eigsti Track and Field Complex.
---
The RFC is also home to: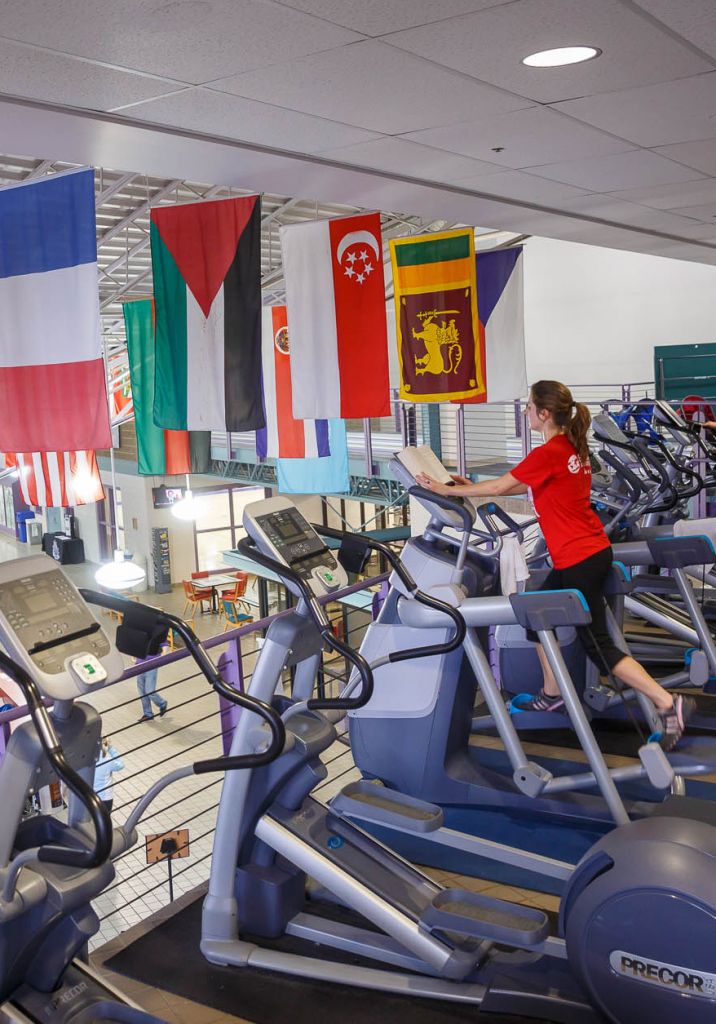 Availability
Some areas of the RFC may be closed for Goshen College athletics (home games, team practices, etc.) at certain times, so it's a good idea to call ahead to check. Click this link to see the home basketball schedule.
The Crossroads League Conference that Goshen College Athletics compete in is beginning a move to basketball games being played as doubleheaders with the Women's and Men's games played back to back.
The conference also mandates we offer locker rooms for each team from 1.5 hours before the game until 1 hour afterward that are to be locked and secured for each team. Please be aware that this may result in all of our locker rooms being used and unavailable at times on game days/nights.
The track and gym will also be closed during these times.