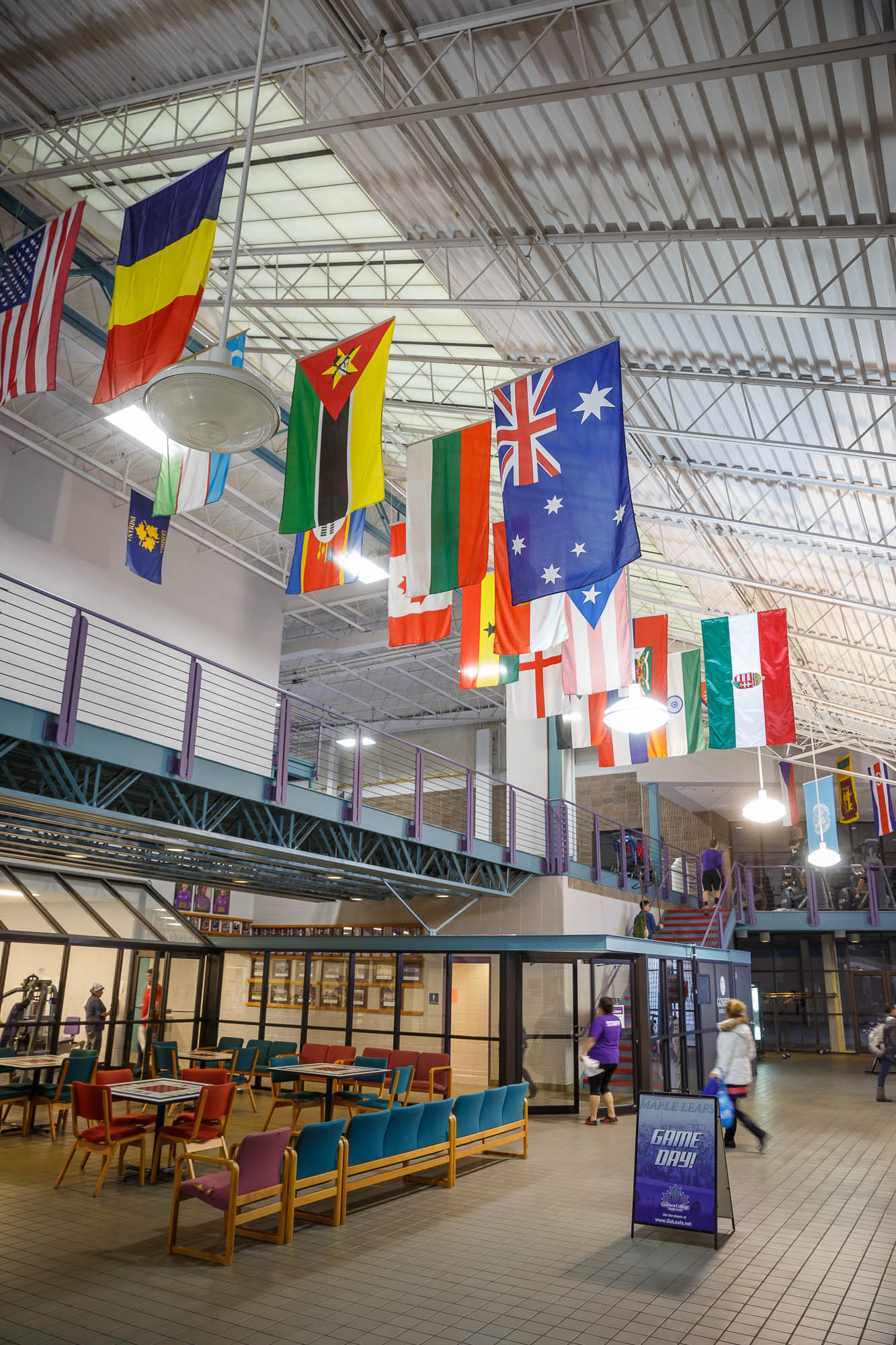 Community Membership
Occasionally, college events will occupy some or all of the space. The track will be closed during volleyball and basketball games.
Mondays-Friday: 5:00 AM – 3:00 PM    Sundays:  1:00 PM – 5:00 PM
Student/Faculty/Staff
Monday-Friday:  5:00 AM – 10:00 PM
Saturdays:  7:00 AM – 10:00 PM
Sundays:  7:00 PM – 10:00 PM
Intramural schedule
Please plan accordingly for these common intramural gym times throughout the academic year. Three courts will be used during these times.
Sundays, Tuesdays, and Wednesdays: 8:00 PM – 11:00  PM (Oct/Nov/Jan/Feb/Mar/April)
Questions about space available on a daily basis should be referred to RFC front desk.
Building Closures 2022-2023
Thanksgiving Holiday
November 24–   27
Christmas Holiday
December 24 – January 2  (Reopening January 3)
GC Commencement
April 26 – 30
SUMMER SHUTDOWN 
May 27 – September 4  (Students and Employee Use only during Summer Shutdown)
RFC age restrictions
11 and under: Direct supervision by a guardian (18 or older) in the same activity area
12–15 years old: Required to have a guardian in the building
16 years old and above: No supervision required