Goshen College ranked in the top 15 Midwest regional colleges by U.S. News & World Report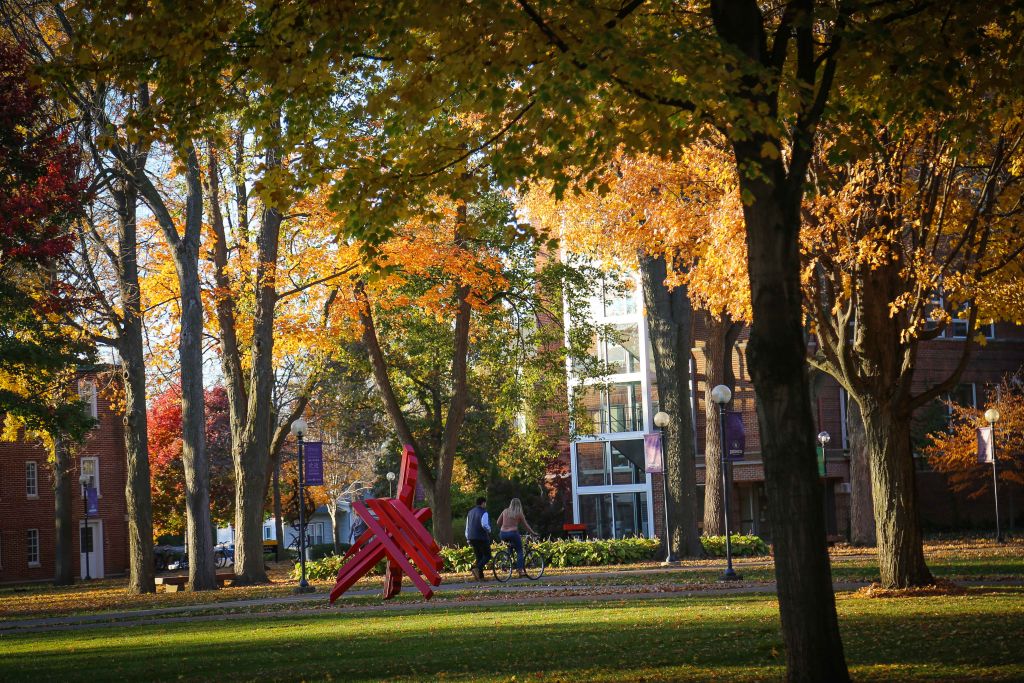 Goshen College was once again ranked among the top 15 in the U.S. News & World Report list of the "Best Regional Colleges in the Midwest," according to their 2024 best colleges rankings released Monday. GC ranked 12th out of 83 Midwest regional colleges.
Factors taken into account, in which Goshen College scored highly, include high graduation rate, small class sizes, low student debt and alumni giving rate.
In the U.S. News & World Report ranking, Goshen College also ranked sixth on the list of "Best Value Schools" among Midwest regional colleges, and is the top college on that list from Indiana. GC is ranked highly in this group for the least amount of debt for graduates.
In addition, GC also ranked 28th among Midwest regional colleges for social mobility, a measurement of how well schools graduate students who receive federal Pell Grants, which are typically awarded to students whose family incomes are less than $50,000 annually.
Regional colleges are defined as colleges that focus on undergraduate education but grant fewer than half their degrees in liberal arts disciplines.
U.S. News & World Report groups colleges into categories based on the Carnegie Classification of Institutions of Higher Education, the most widely accepted classification system in U.S. higher education. The print edition of the "Best Colleges 2024" guidebook will be in bookstores in October.
#12 Overall
#6 "Best Value Schools"
#28 "Top Performers for Social Mobility"
See the full 2024 U.S. News & World Report rankings at usnews.com/colleges.
See a full list of Goshen College rankings at goshen.edu/rankings.