Henry "Hank" Weaver, professor emeritus of chemistry and provost emeritus, dies at 93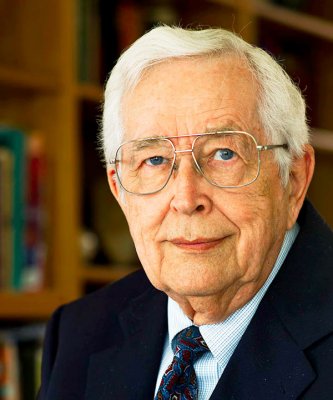 Dr. Henry "Hank" D. Weaver, professor emeritus of chemistry and provost emeritus at Goshen College, died Tuesday, Dec. 7, 2021. He was 93 years old, having served the college from 1957-1980, and again in 1996.
During his 22 years of service at Goshen College, Weaver took on a variety of different responsibilities. In addition to his primary role as professor of chemistry, from 1965 to 1967 he was the assistant to President Paul Mininger, and Weaver was the acting dean from 1970 to 1972. Serving as provost from 1972 to 1979, he was acting president for the winter of 1976-77. Weaver returned to a role at Goshen College in the fall of 1996 to serve as interim president.
Weaver played a significant role in developing the Study-Service Term (SST) program as a general education requirement at Goshen College in 1968, as he served as the first director of international education for the college. It was one of his proudest professional accomplishments.
"Hank was particularly gifted at reading people and crossing cultural barriers," said Tom Meyers, professor emeritus of sociology, who served as associate academic dean and director of iInternational education. "With a twinkle in his eye he was also a great storyteller and was always ready to describe some moment in the history of the development of the international education program."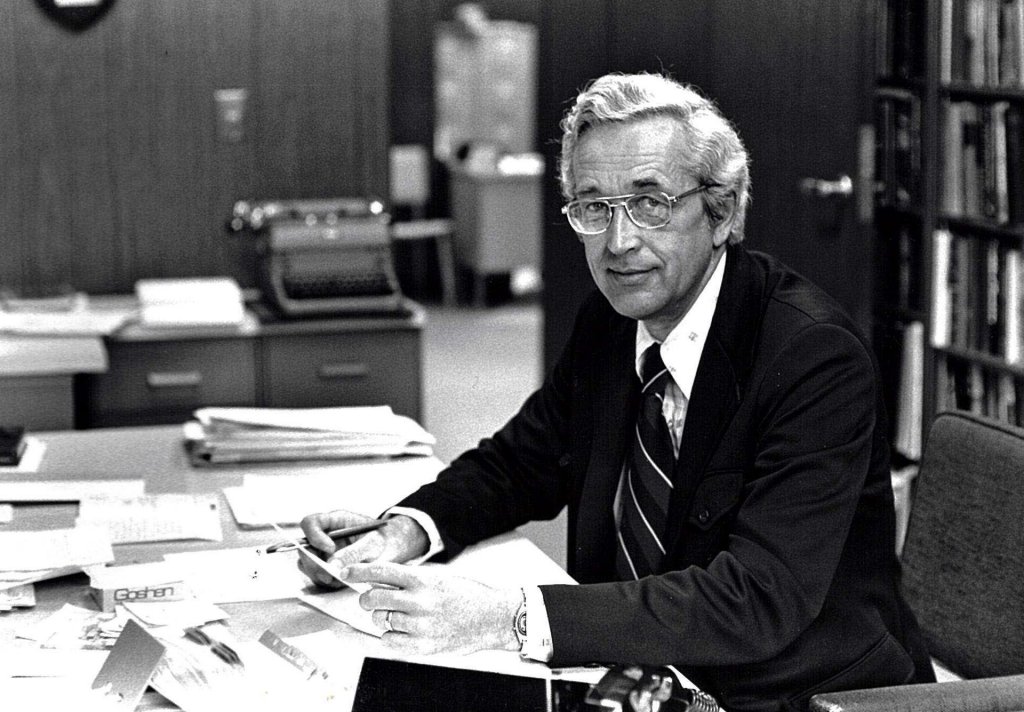 Weaver was born on May 5, 1928 in Harrisonburg, Virginia, to Henry and Sallie Weaver. Weaver married Mary Eby on June 7, 1952, and together raised four children. She died on Aug. 22, 2020.
Weaver graduated from Eastern Mennonite High School, and after his first year at Eastern Mennonite University (EMU), he spent a year as a "seagoing cowboy," helping transport more than 700 horses to Trieste, Italy, following World War II.
He later graduated from George Washington University with a bachelor's degree in chemistry in 1950, and went on to obtain his master's of science degree in organic chemistry and a doctorate in physical chemistry from the University of Delaware in 1953. Weaver taught chemistry briefly at EMU before beginning as a chemistry professor at Goshen College in 1957.
After working at Goshen College, in 1979, Weaver accepted a position as deputy director of international education at the University of California, a recognition of his gifts for leadership in international education. Upon his retirement in 1991, the university had programs in 80 different universities in 37 countries, involving 30 different languages.
Weaver found ways to travel by working as a Fulbright lecturer, among other university positions. Fluent in Spanish and having formally studied five other languages, Weaver has lived in Perú, Nepal, Poland, Spain and Bulgaria. Weaver learned from the relationships he developed with universities in these countries. "The close interaction with faculty helped me to see each country from people inside the structure and to see my own country through their eyes," he said.
Weaver has served as a consultant or examiner at more than 20 institutions around the world; he has also published work covering chemistry, education and other topics in professional journals, books, magazines and textbooks.
In retirement, he continued his passions for photography and ham radio. He and Mary spent time in both Goshen and Apex, North Carolina.
Weaver was a longtime member of College Mennonite Church in Goshen. During his time in California, he was a member and elder of the Goleta Presbyterian Church. In North Carolina he attended the Kirk of Kildaire Presbytarian Church of Cary.
Weaver was preceded in death by his parents and siblings, and his beloved wife, Mary '52. He is survived by his four children: Sally '79 (John '79) Weaver Glick of Goshen; Judy '81 (Richard Aguirre) Weaver of Goshen; Debora Weaver '83 of Fuquay-Varina, North Carolina; and J. Donald '83 (Rosanna '86) Weaver of Hyattsville, Maryland; nine grandchildren and one great-grandchild, as well as a large extended family.