Generous and record-breaking giving remains a highlight during pandemic year
Goshen College saw increased giving during the 2020-21 fiscal year, with the largest overall fundraising year since 2007.
Overall giving to Goshen College totaled $10,371,785, which combines both unrestricted and designated giving. The GC Fund received $2,465,379, making 2020-21 the most successful year ever for the fund that provides immediate, dynamic and impactful support for GC students.
More than 3,500 households gave to Goshen College in the 2020-21 fiscal year, of which 2,252 were alumni households.
"Goshen College is profoundly grateful for the generous and faithful support from our beloved alumni and friends," said Todd Yoder, vice president for institutional advancement. "The foundation for every success story on campus – be it in the classroom, in the field of play or in the boardroom – begins in these generous hearts. Every gift and every donor is making bold visions possible."
It was also an exceptional year for successful grants.
Goshen College received more than $4 million in grants from Lilly Endowment, Inc., and more than $500,000 from the Community Foundation of Elkhart County in 2020-2021 as part of the Charting the Future initiative. These grants support the creation of the college's new Center for Community Engagement, building institutional capacity to address the career concerns of both traditional students and those in careers now disrupted.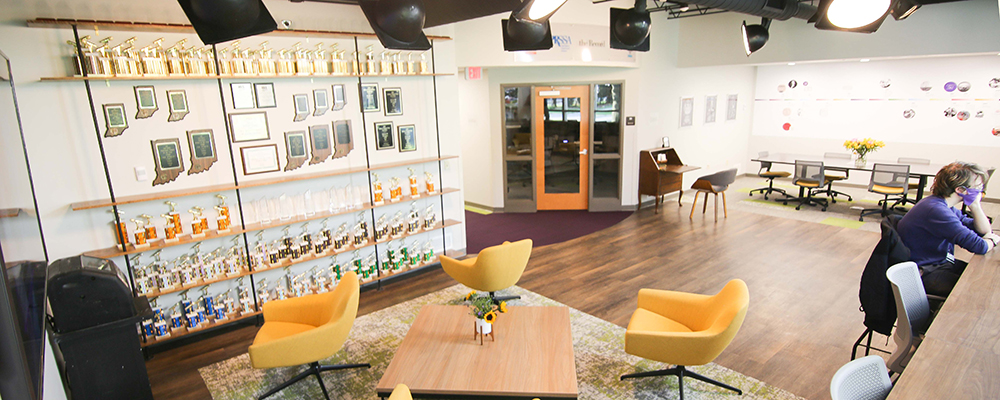 "As a nationally-ranked baccalaureate college, we are ready to claim that local community engagement will be a hallmark of a Goshen College education," said Goshen College President Rebecca Stoltzfus.September 2020 also marked the grand opening for the $1.2 million Center for Communication Studies, which brought the college's radio, television and print journalism co-curriculars under one roof, with new, state-of-the-art equipment and collaborative workspaces. This project was generously funded completely by donors.
Although the giving period for 2020-21 has come to a close, the Goshen College Development Office is already working toward its goal for the 2021-22 fiscal year. To contact the office to make a gift or request more information, visit goshen.edu/give, email give@goshen.edu, or call (574) 535-7565.