Senior Spotlight: Molly Bailey's MSN journey follows in her mother's footsteps
By Jackson Steinmetz '23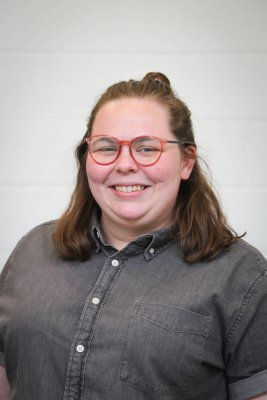 When Molly Bailey was just a young child she had open heart surgery. Unfortunately, Bailey had a few poor interactions with her healthcare providers, but in the end it served as incentive to become a nurse and a better provider.
Bailey will graduate from the Goshen College Master of Science in Nursing program this weekend.
Bailey was drawn to GC because she appreciated the "small college feel," and also by her mother's experience in the nursing department at Goshen. Her mother, Cindy Bailey, completed her RN-to-BSN in 2013 and MSN in 2018 at Goshen. Molly is the first second-generation master's degree student to graduate from the Family Nurse Practitioner program. She surprised her mother, who was unaware that Molly even applied, when she announced that she was accepted into the MSN program.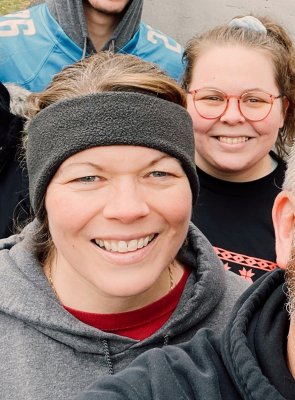 Ruth Stoltzfus, the academic advisor to all MSN students, expressed her pride in both women and said "they both worked so hard, took their studies seriously, and were supportive of their classmates."
Another important factor that brought her to Goshen is the fact that, unlike many other MSN programs, Goshen's meets in person.
The opportunity to learn in person at Goshen was a draw, but it also provided a challenge. Bailey lives in Grand Rapids, Michigan, a two-hour commute to campus. It was a long commute to make every week and much of it was through the "snow belt." Despite the long drive and often poor weather, Bailey made it through to graduation.
Stoltzfus praised Bailey's efforts. "Molly persevered and never complained about doing this," she said.
To help make it easier she would meet with other students part way between Grand Rapids and Goshen. That is, until the pandemic halted in person learning for the last year of her program.
Making it this far has not been easy. Travel was a challenge on a weekly basis, but living in Grand Rapids also meant that Bailey would need to set up her own clinical placements nearby. Meanwhile she is working full time as a registered nurse in both the neonatal and pediatric ICUs at the Helen DeVos Children's hospital, and balancing relationships with friends and family.
Bailey said she has grown a lot as a person throughout her graduate program. Amidst the stress and busyness of school and work she decided to make the step to come out as lesbian.
Balancing the stress of school and work and the emotional toll of coming out while also working in healthcare during a global pandemic has "absolutely made for a memorable graduate experience," she said.
Bailey aspires to work in family medicine as a primary care provider. She said her "passion is relationship based care and partnering with patients to help reach their personal goals."
Bailey believes that "healthcare should be individualized and each person should be able to set their own definitions of 'healthy.'"
Her goal is to work with each patient on an individual basis to help each of them achieve their health goals. Her commitment to having a relationship with her patients will help make the care more beneficial to each person.
Bailey will be looking for a job so that she can "get to work building relationships with my future patients."