Senior Spotlight: First public health graduate connects culture and health for the common good
By Gabriella Klopfenstein '22
Zenton Yobera came to Goshen College from Madrid to study nursing in 2017. However, his journey into healthcare took a different route after the pandemic and he saw a new way to help people with his degree.
Yobera will be the first student to graduate from Goshen College's new public health program.
"I never knew I wanted to go into public health until the pandemic hit and there was a lack of resources for students," Yobera said. "Nursing was getting very hard, and I had trouble learning through online classes when the school shut down. When the new public health major came along, I was trying to figure out what I was going to do with nursing, since it wasn't going well. So, I decided to go through with the switch."
Goshen College began to offer a bachelor's degree in public health in the fall of 2020.
"At the beginning I was nervous, because it was a new professor and new major," he said. "However, professor Brianne Brenneman has been amazing. Having her as a professor was definitely one of the best things that could have happened from switching."
With a public health degree, Yobera hopes to take his knowledge about the world and health to the next level.
"In public health we talk about the bigger picture, and I understand it," he said. "I learned how things connect; you have to have a connective vision. We may think that the U.S. is such an individual country, It is hard to see how the things that we do as a collective change the outcome of our individual health."
Yobera was able to complete an internship with Dr. Dan Nafziger, a 1983 Goshen College alumnus, an infectious disease physician and chief medical officer at Goshen Health, where he developed skills that will last a lifetime.
"I learned a lot about leadership and management skills," Yobera said. "I also translated videos for him, so I had to learn what he was saying in English and learn how to say it in Spanish, and some things don't translate well, so I had to learn how to explain it to someone from a different culture."
Yobera was also able to observe and learn aspects on the medical side.
"I learned a lot about how the different vaccines work, how bacteria and viruses work and what they worry about in hospitals. How diseases spread and how to take control of them."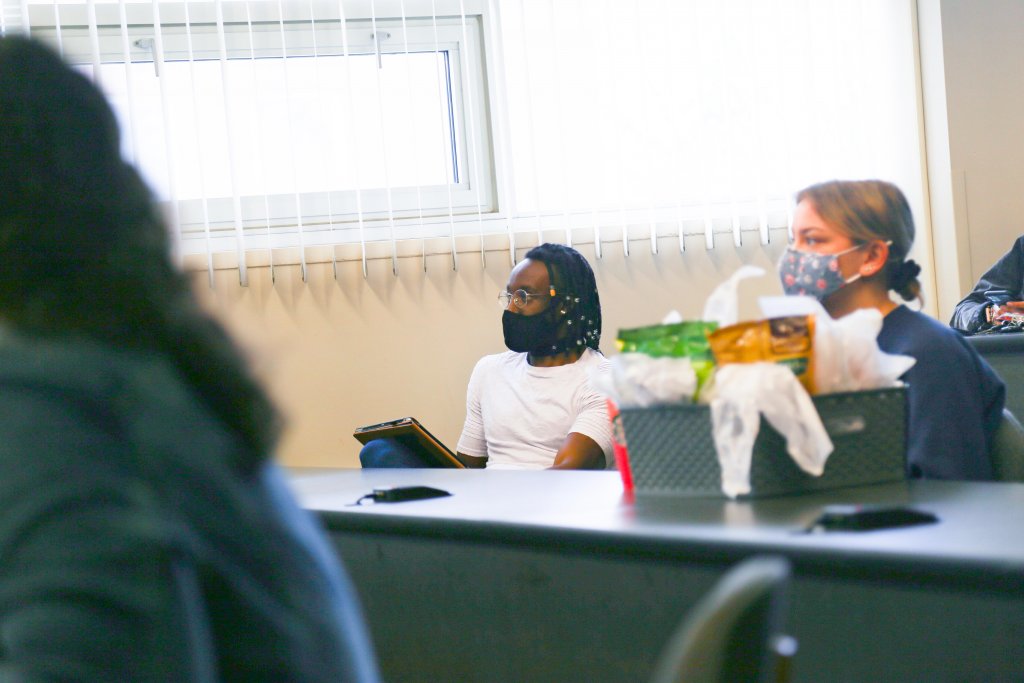 Throughout his time at Goshen College, Yobera went through a lot of transitions.
"I came from Madrid, a big city, and then I moved to Goshen, a small city, so there was a lot to adjust to when I moved here," he said. "I have to say that the beginning was hard here at Goshen. The biggest thing was the cultural difference. The people here are more individualistic, even though Goshen College tries to be a very collective place, there are still groups that don't associate with others. I didn't have that as much in my culture."
"I do love that Goshen is a small school and that most of the people know each other and each other's names," he added. "I appreciate that most of the professors really want to help their students."
As he graduates with a public health degree, Yobera will be able to use his passion for helping others and his community for the rest of his life.
"I'm not really sure what I want to do next," he said. "At the end of the day, I want to work for a community that has a goal for the common good."