Ruth Gunden, trailblazing champion for women's athletics, dies at age 90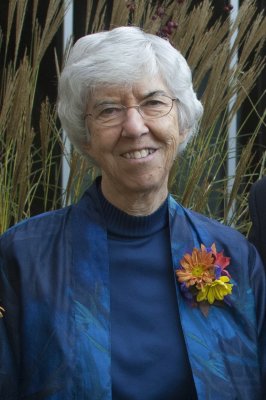 Dr. Ruth E. Gunden '52, professor emerita of physical education and director emerita of international education, died March 25 in Goshen at age 90.
Gunden served as a professor of physical education from 1953 to 1994, and coached women's basketball, volleyball and tennis. She also served as the director of international education from 1987 through her retirement. The Ruth Gunden Gymnasium in the college's Recreation-Fitness Center and Ruth Gunden Champion of Character Alumni Awards are named in her honor.
In addition to founding the women's basketball team in 1958, the first intercollegiate women's athletic team at GC, Gunden became the first woman at Goshen College to lead a Study-Service Term (SST) unit in Jamaica in 1971. In 1977, she became the first female chairperson of the physical education department.
She was born Sept. 11, 1930, the youngest of nine children born to Chris "C.J." and Agnes (Albrecht) Gunden in Goshen. Gunden credited her older siblings for cultivating her interest in athletics, as she often filled in empty positions during their baseball and softball games, and always had to keep up with the older kids.
She graduated from Goshen College in 1952 with a bachelor's degree in elementary education, and described herself as minoring "in every intramural and literary sport activity going." After teaching at a local elementary school for a year, Gunden accepted an offer to join the college's faculty in the physical education department.
Shortly after she began teaching physical education at Goshen College in 1953, she proposed a plan to form an intercollegiate women's basketball team, nearly 20 years before the federal law known as Title IX mandated equality for women's sports in educational institutions.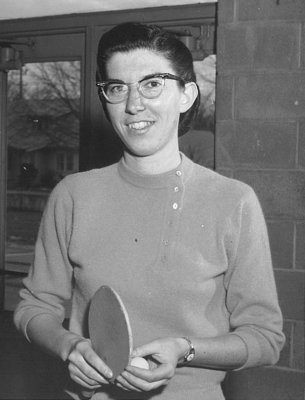 Gunden received her master's degree in 1956 and doctorate in 1967 in physical education from the University of Iowa. She called the university a "hotbed for women in sports" that gave her a new perspective on gender equality in athletics.
As women's head basketball coach from 1965 to 1988, Gunden compiled a winning record of 123-54, a .695 winning percentage.
"In those early days of intercollegiate basketball, the Goshen teams held their own in state and sometimes regional competition with the likes of Indiana University, Purdue and Ohio State," she wrote before her death.
In addition to coaching, Gunden oversaw and promoted women's sports through many statewide and national leadership roles, including as the president of the Hoosier Conference for Women and the charter commissioner for the Midwest Association for Intercollegiate Athletics for Women.
As the college's first female SST leader in 1971 to Jamaica, Gunden's interest and involvement invigorated her leadership in future international students' educational opportunities at Goshen College. She went on to serve as the SST director from 1988 until her retirement in 1994. She was able to see much of the world and developed a special affinity with Chinese scholars.
Survivors include a sister, Doris (Carl) Metzler, Goshen; a brother, Donald Gunden, Myerstown, Pennsylvania; and a multitude of extended family. Along with her parents, she was preceded in death by two sisters, Elva Huneryager and Lois Gunden Clemens; and four brothers, Orville, Cleland, Elton and Ralph Gunden.
She was a longtime active member of College Mennonite Church.
Private family services are being held with a public memorial service to follow at a later date.
Memorial gifts may be directed to College Mennonite Church for their International Student Aid Fund or Goshen College Athletic Department.