Sisters seek nursing degrees together
By Gabriella Klopfenstein '22
When sisters Ann, Felicitas and Stephanie Gonzalez decide to do something, they do it together. This year, the three adult sisters have decided to return to school to earn their bachelor's degrees in nursing together at Goshen College.
In 2010, all three sisters earned associates degrees in the medical assistant program from the International Business College (IBC) in Fort Wayne. They didn't originally plan on all starting college together, though.
In 2008, Stephanie invited her older sisters to go with her on college visits. In the admissions meeting at IBC, her sisters, Ann and Felicitas, took over the show. As they walked out of the meeting, her sisters started dreaming about going to school there too.
"They were asking more questions than I was and became interested in the medical assistant program," Stephanie said. "At first I wasn't so sure about it, but my dad talked some sense into me. He said 'you know, they're doing it, you might as well get it done too.'"
"I think she knew she would regret it if we didn't do this together," Felicitas said.
Over the years, the sisters have stayed close and have been working in the Goshen Health system while growing their families.
The Gonzales sisters enjoyed going through school with each other so much back in 2008, they had to do it again. After some time, they made the decision to return to college to complete their nursing degrees together, to help them advance in their careers and help more people. Goshen College was the natural choice.
"When it came down to choosing a nursing program, we had always heard that Goshen College has an excellent nursing program. And seeing that we could be part of the same healthcare system that we had been a part of, staying in the community, it just made sense," Ann said.
"So far, it has been an amazing experience. The staff, professors and other students are all extremely nice and helpful," Stephanie said.
She is even considering continuing on to GC's Master of Science in Nursing degree program with a family nurse practitioner track.
"I have been so impressed with these sisters," Jewel Yoder, nursing department chair, said. "As women with families, balancing work and school can be challenging, to say the least. Their camaraderie and support of one another will be their biggest asset in persevering through nursing school, and I know that they will make excellent future nurses. I cannot wait to celebrate with them in 2023 when they graduate!"
"My advice for others is that it's never too late to do what you want to do," Ann said. "It might not be easy, it comes with lots of sacrifice and work, but it is always possible."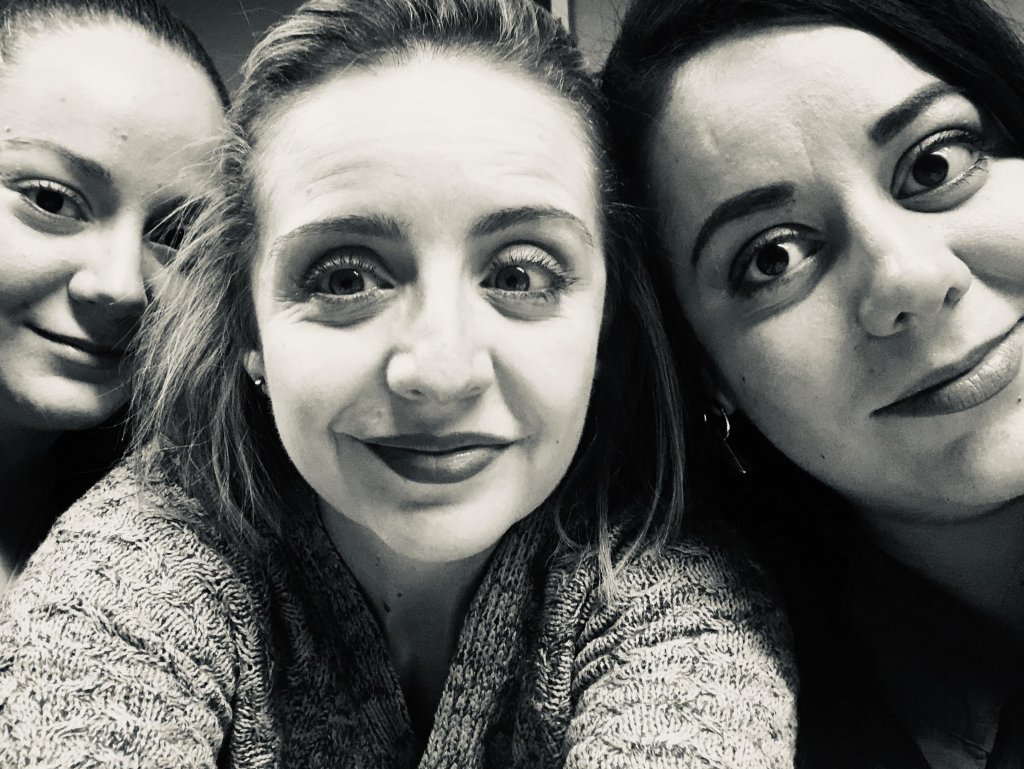 It wasn't always an easy relationship, but as they have gotten older the three sisters have enjoyed leaning on each other for support and guidance.
"Ann has always looked out for us, she's the mom of the three. Stephanie is carefree, and I am more careless," Felicitas said, "It is a balance."
They have fun together, but also offer support to each other in their studies.
Now, even with multiple kids and a busy schedule, they couldn't be happier they made the decision to attend Goshen to further their education.
And if the sisters go back to school in the next 10 years to continue their education, they will most likely do it together.