Maple and Hickory Scholars pursue summer research online and in-person
By Mackenzie Miller '21
The eight-week Maple Scholars research program and Hickory Scholars sustainability program continued this summer, despite an early end to the academic school year due to coronavirus. The two programs give students the opportunity to work alongside Goshen College professors conducting meaningful research on campus and online. This year, nine students dedicated their summers to working on projects within the mathematics, Spanish, biology, sustainability, sociology, communication and art departments.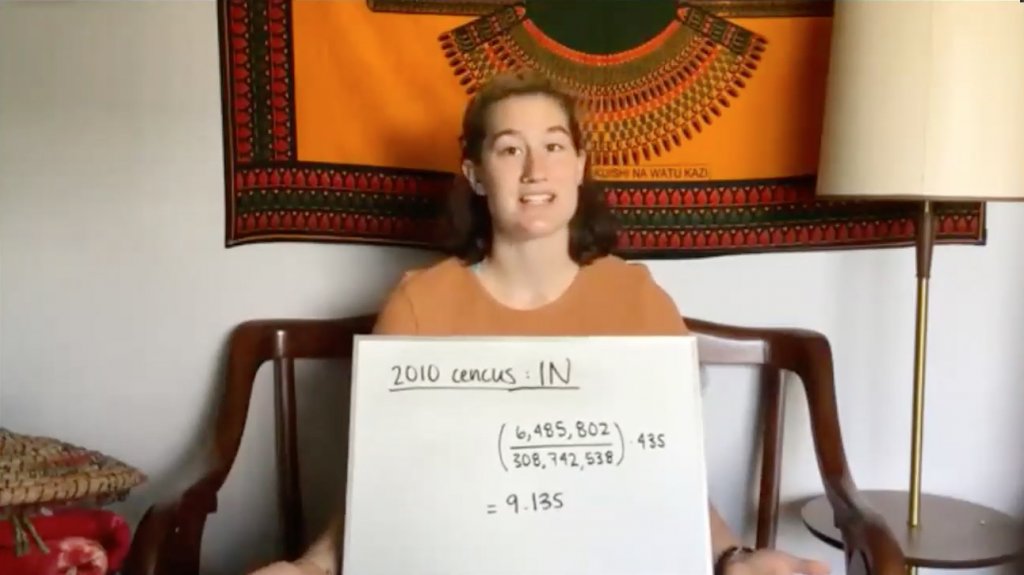 Fair Representation 
Katie Baer, a senior mathematics major from Villa Ridge, Missouri, worked with David Housman, professor of mathematics, to assess the apportionment problem in the United States using Webster's method, which was previously used to determine the proportional number of members each U.S. state sends to the House of Representatives.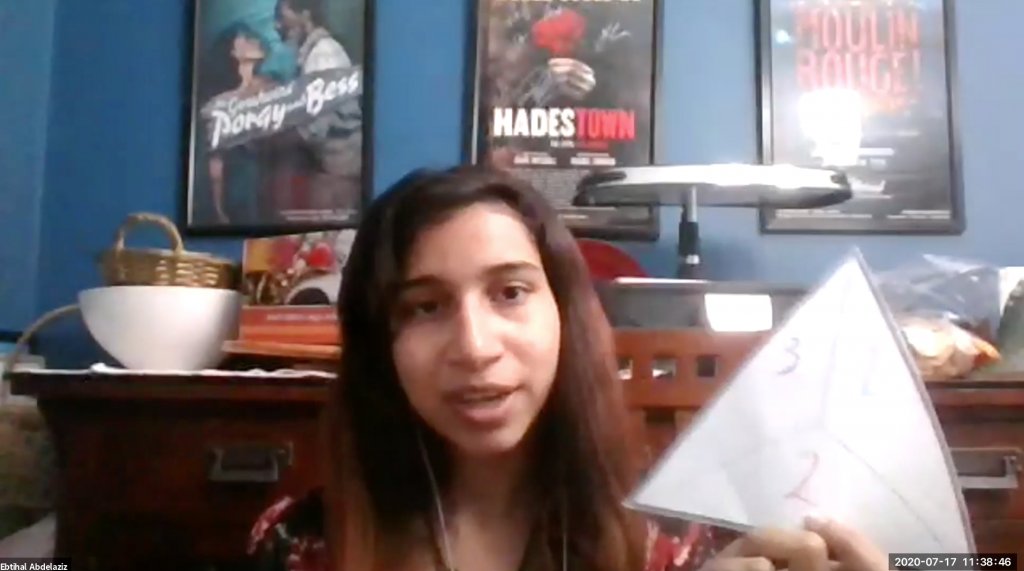 Group Theory and Game Theory 
Ebtihal M. Abdelaziz, a junior mathematics and physics double major from Cairo, Egypt, partnered with David Housman, professor of mathematics, to continue her research on game theory from last summer, looking for connections between the mathematical theories of groups and games.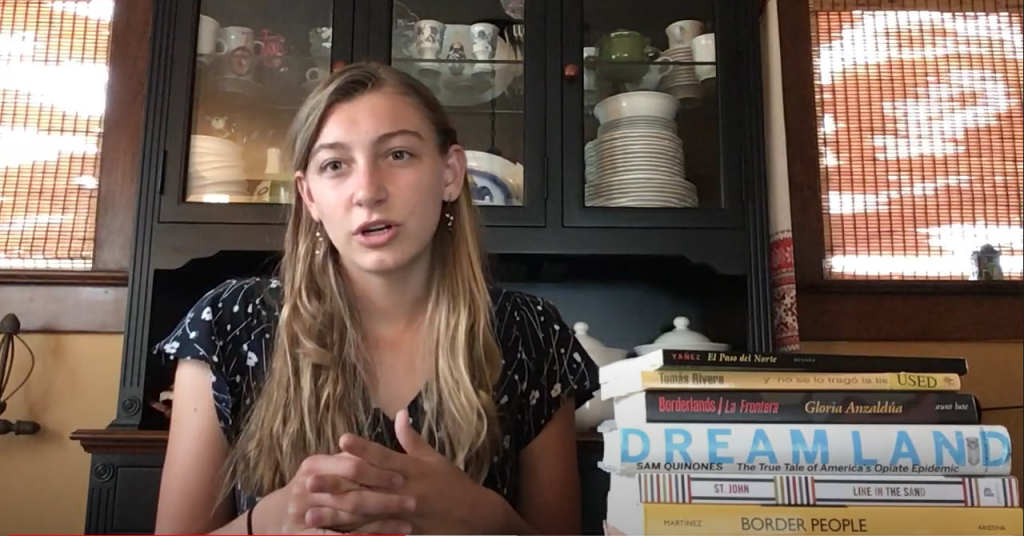 North American Borderlands: Language and Identity 
Alena Miller, a sophomore Spanish education major from Huntington, Indiana, worked with Cristobal Garza Gonzalez, assistant professor of Spanish, to explore the invisible divide of language and race in the Midwest. Miller conducted interviews with experts and members of the Latino and Amish communities, working to define terms of language, culture, citizenship and identity.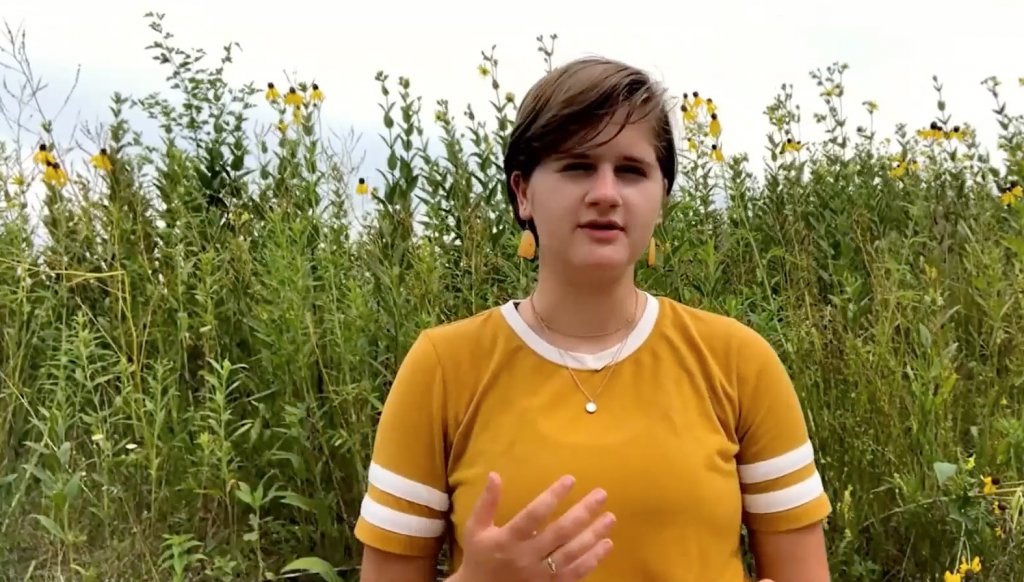 Honeybees and the Ant Species
Alexa Kennel, environmental science major from Souderton, Pennsylvania, and Andy Ammons, professor of biology, worked together to research and compare the eusocial species of honeybees and Western Red Ants. As two species which separate castes for reproductives and non-reproductives, the honeybees and Western Red Ants allowed for study of systems biology with further exploration into the evolution of labor divisions.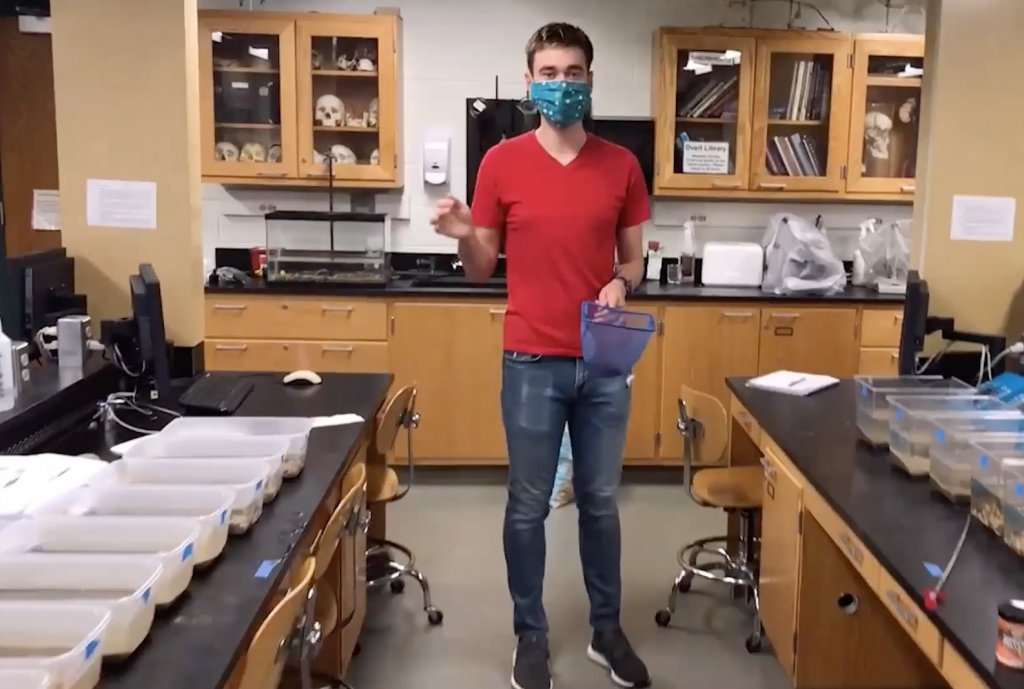 Alcohol Addiction in Crayfish 
Bobby Sessa, a senior biochemistry and pre-med major from Goshen, and Neil Detweiler, assistant professor of biology, studied the effects of alcohol in crayfish to better understand the reward pathway concept.
A Mycotoxin Risk Map in Rural Tanzania 
Angel Torres, a sophomore chemistry and biochemistry major from Elkhart, Indiana, partnered with Paul Meyer Reimer, professor of physics. Torres observed a correlation between average precipitation in the months following harvest and aflatoxin levels, a family of toxins found on agricultural crops.
Leadership and Place
Corrie Osborne, a 2019 graduate with a degree in biology from North Manchester, Indiana, partnered with Tom Hartzell, Merry Lea coordinator for residential programs and environmental science educator, looking at the potential for leadership development through community meetings, experiential learning and an emphasis on place.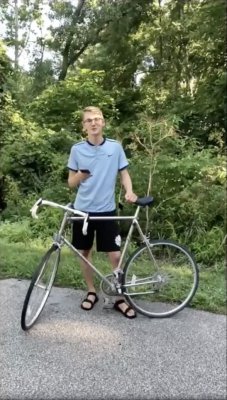 Telling the Story of the Pumpkinvine 
Nick Yutzy, a senior communication and graphic design double major from Iowa City, Iowa, and Duane Stoltzfus, professor of communication, researched the history of the Pumpkinvine Trail, a 16-mile trail from Goshen to Shipshewana, through audio and video interviews with founders, organizers and lawyers who worked to make the trail possible, as well as opposing landowners who fought against its creation. The interviews will be archived at the Elkhart County Historical Museum.
Sustainability Sculptures 
Heather Gabel, a sustainable food systems and art double major from Orange City, Iowa, worked with John Mishler, art gallery director and sculptor, and John Mischler, assistant professor of sustainability and environmental education, to explore the role of art in sustainability efforts. Gabel crafted two pieces, welded from found objects – wrenches, wheels, hooks – learning how art connects people to the land as a way to promote sustainability.