Anna Bowman, retired social work professor and a founder of women's studies program, dies at 90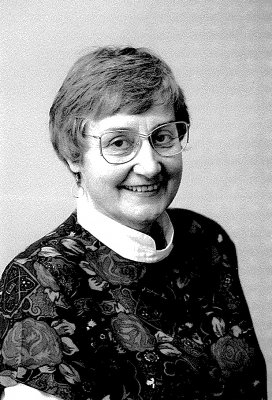 Anna Bowman, associate professor emerita of social work and director emerita of women's studies from 1978 to 1998, died Saturday, July 4, at her residence in Kitchener, Ontario, Canada. She was 90 years old.
"Anna was one of the leading forces that brought women's studies to Goshen College," said Jeanne Liechty, professor of social work and one of Bowman's former students. "She read widely in feminist liberation theology and clinical social work literature."
"She was just born with something that wouldn't settle," Liechty said.
Bowman was born on April 4, 1930, in Wilmot Township, near Kitchener, Ontario. Her life was quickly shaped by service within community. Unable to continue in school past grade eight, Bowman, at 21 years old, began a voluntary service assignment with Mennonite Central Committee at a school for juvenile offenders where she was soon introduced to social workers and the profession.
Influenced by her service experiences, she attended Goshen College and graduated with a degree in sociology in 1959. Bowman earned a Master of Social Work degree from Smith College School for Social Work in 1961.
Following graduation, Bowman was a clinician and community action worker for seven years before becoming director of Warden Woods Community Service, and later director of personnel training at Children's Aid Society in Toronto from 1960 to 1978.
Bowman returned to Goshen College in 1979 as a professor in the social work department, teaching courses in sociology and social work, such as contemporary women's issues, human behavior, child welfare and developmental disabilities. During her 20 years of service at the college, Bowman was dedicated to the institution and the surrounding community in many ways.
The Social Work Education Program was first accredited in 1978, and Bowman served as its director from 1980 to 1986. She was instrumental in developing the Women Studies Program at the college and served as its director for 15 years before her retirement in 1998.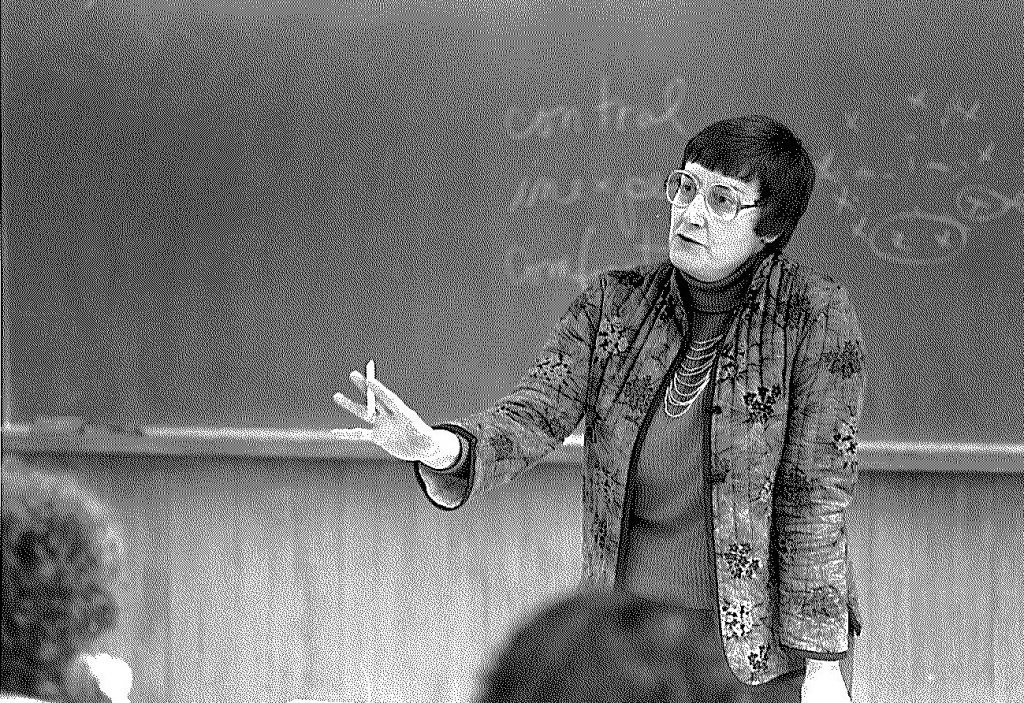 With her forward thinking, she was a woman ahead of her time.
In 1991, she was quoted by the South Bend Tribune saying, "Women have changed more than either the workplace or the aspirations of the community."
Former colleague Judith Davis, professor emerita of French and humanities, said, "She was the heart of the women's studies program and an ardent advocate for women everywhere. She was a beloved colleague and a great friend."
After her retirement, the Anna M. Bowman Social Work Scholarship at Goshen College was established in her name. The scholarship honors her excellence as a teacher and practitioner, and her forthrightness, honesty and integrity in her dealings with people.
Additionally, Bowman was a member of the National Association of Social Workers, the Indiana Association of Social Work Educators, the Board of Directors of the Family Counseling of Elkhart, and the Association for the Disabled of Elkhart County.
Surviving her are her nieces and nephews Cheryl (Ron Lowe); Lynda Reier; Kathy (Myles) Nafziger; Jim (Sue). She was predeceased by her brothers and sister: Stanley, Delton, Mary; sisters in law Lillian and Jean and her nephew Paul and nephew-in-law Ron Nafziger. She is remembered by Dorothy Bowman.
A private burial will be held at the Wilmot Mennonite Church cemetery and memorial service at Mark Jutzi Funeral Home in New Hamburg. In lieu of flowers, memorial gifts can be made to the Foodbank of Waterloo Region and Mennonite Central Committee. Condolences can be left on this online memory wall.
– By Mackenzie Miller '21