Goshen College to hold two virtual summer camps
Goshen College will offer two virtual summer camp opportunities, a musical theater camp and a sports writing camp called "Write on Sports." Learn more and sign up at goshen.edu/summercamps.
---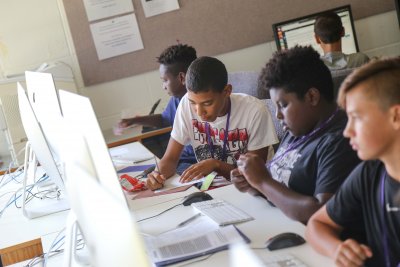 Write On Sports Camp (online)
Ages: Grades 7-8 (Fall 2020)
Dates: June 8-19, 2020
Cost: Free
The eighth annual Write On Sports camp runs from July 8-19, in partnership with the national Write on Sports program, Goshen Community Schools and the Goshen College Communication Department. The camp for middle school students teaches writing skills by harnessing their love for sports.
The camp will take place virtually, providing an opportunity for students to learn the basic elements of good journalism and apply their knowledge to writing sports stories and creating videos during the camp.
Learn more or register for this camp.
---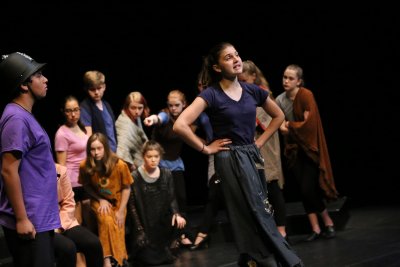 Musical Theater Camp (online)

Ages: Grades 9-12 (Fall 2020)
Dates: June 22-29, 2020
Cost: $100
At Musical Theater Camp students will participate in virtual dance, acting and voice classes. Morning warm-ups will provide students with a practice routine to work on at home and implement into their own practice regime. Each student will receive personal attention in a one-on-one online voice lesson while being coached in daily masterclasses, and will participate in creating a virtual song together.
Learn more or register for this camp.
*Information about other camps, including in-person basketball camps, will be available later in the summer.