Virtual Interpreting: Sign language seniors regroup after COVID-19
By Mackenzie Miller, a junior journalism major from Lancaster, Pennsylvania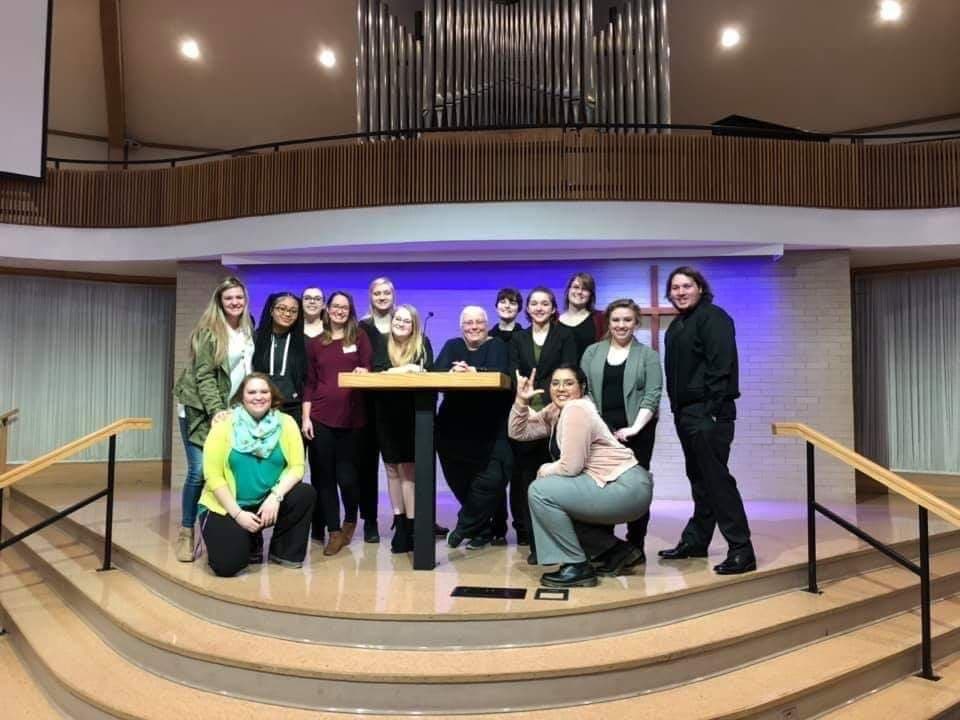 In their final semester at Goshen College, 12 senior sign language interpreting majors are gaining experience in an area they hadn't expected before the spread of coronavirus: online interpreting.
The students have moved online to complete their 12-credit senior internship requirement, meeting with professors, volunteer interpreters and those in the Deaf community who are willing to watch and provide feedback on student interpreting.
"I'm not about to send students out with the GC name without giving them absolutely as much experience as we possibly can," said Colleen Geier, program director and professor of sign language interpreting. "So we had to regroup and figure something out."
These 12 students transitioned home from their internship placements in 10 different states last month. Some were nearly finished with their hours, while others were forced to fill out an incomplete application for graduation on April 26 and plan to continue their interpreting practice through May term.
"I was on track to finishing my internship on time, and even having a little time to spare until graduation day," said Mariah Tolbert, who was completing her internship in Fort Wayne, Indiana. "Now, I'm at home and I'm not sure what my end date will be for the internship."
This new interpreting reality is accompanied with the challenge of learning to interpret from a screen. Bad internet connection can affect accurate interpreting, said Emma Henderson, who was completing her internship at the Alaska School for the Deaf in Anchorage.
"We've spent many, many hours over the past couple of weeks interpreting and reviewing. And we'll be at it all through finals week," Geier said.
Several GC employees have agreed to hold meetings on the video-conferencing platform Zoom so students can practice interpreting. With his past experience as an interpreter, Greg Sommers, assistant controller and student accounts manager, is one of the employees watching students interpret online and providing feedback.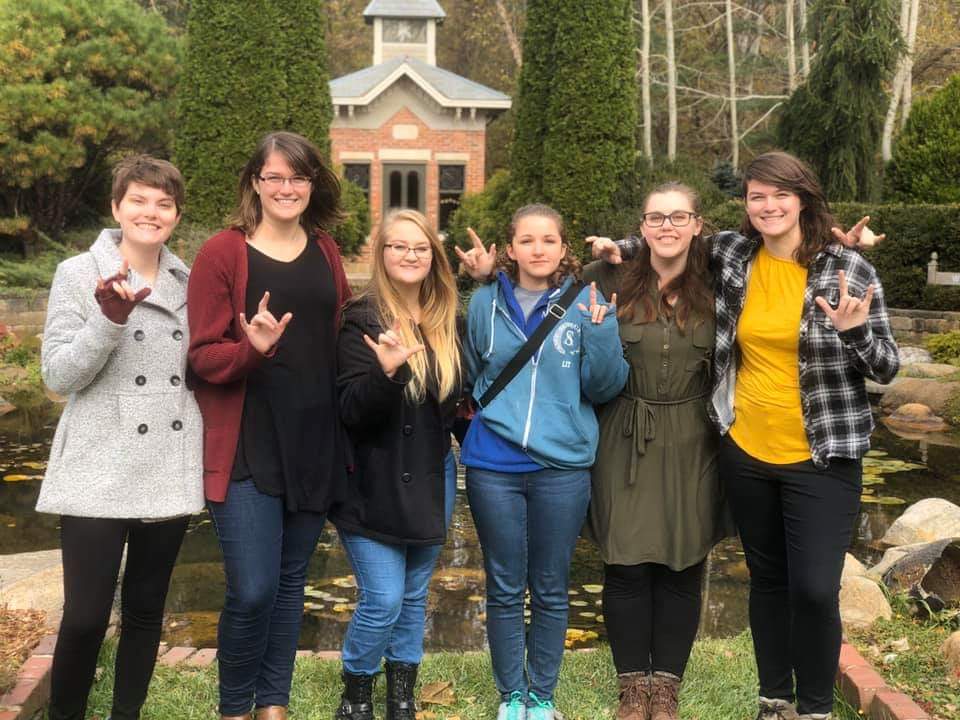 In addition to Zoom interpreting sessions, Geier has also worked to find digital resources that allow students to interpret college-level classes. Students have been interpreting for a variety of classes, from U.S. History to The Scientific Wonder of Birds to The Great Tours: Washington DC.
"I love learning new vocabulary and adding it to my journal of vocabulary words and directions on how to sign them," Kaitlyn Begley said. "I've probably added 100 since this quarantine started."
In her placement at the Michigan Department of Civil Rights in Kentwood, Michigan, Begley learned how to sign COVID-19 and now adds that to her journal.
While this is not the internship that sign language interpreting majors had planned for, some are choosing to look for the positive.
"There is a plus side of all this because we get the practice of interpreting virtually or digitally," Noah Matson said.
Senior Calista Starr agrees.
"Interpreting digitally is becoming more popular in the interpreting profession itself," she said. "So the opportunity to interpret digitally during our internship is great practice for my future work as an interpreter."
Jobs in the professional digital interpreting field include Video Relay Service, Video Relay Interpreter and Video Remote Interpreting. While interpreting students are getting a taste of this through Zoom classes, default webcams on laptops, phones and tablets are not professional-grade.
For Emma Henderson, interpreting is still what she feels called to do, whether in-person or online.
"I've spent my four years at Goshen focused on providing accessibility and advocating for equality when it comes to communication," Henderson said. "And no virus can stop me from doing so."
Geier is confident all 12 graduating seniors will complete their internship hours by the end of May term. Some even plan to stick around for continued interpreting practice.
"Many of the seniors and juniors in the program are signing up to keep interpreting with me during May term and into the summer so they can keep up their skills," Geier said.
"I know that we are preparing some really good new interpreters in an extraordinarily difficult situation," she said.