First-year student Aurora Flores honored with $10,000 scholarship from award-winning band Maná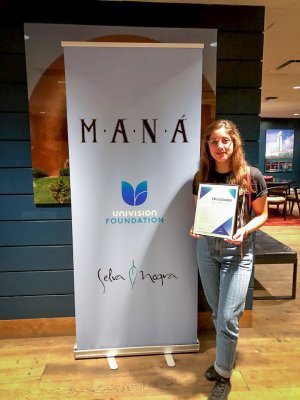 On a whim, Aurora Flores, a first-year nursing major from Goshen, applied for a $10,000 scholarship from the award-winning Mexican pop band Maná after her sister stumbled across it on Facebook.
"She encouraged me to apply, so I did," Flores said. "I need help paying my tuition, and getting a scholarship like this would help lighten my financial burden."
She didn't think it would actually result in a whirlwind once-in-a-lifetime experience.
"When I received the email that I was one of the scholarship recipients, I could not believe it." Flores said. "I emailed them back asking if there had been some mistake. I simply wanted to make sure it was real. For the next few hours I kept looking back at the email to make sure I read it correctly."
The Maná scholarship program, in collaboration with the Univision Foundation and the Selva Negra Foundation, launched on Sept. 9 and received 1,227 applications. The scholarship was open to applicants across the United States who are committed to positive change in their communities — especially those who are doing something to help clean up or improve the environment.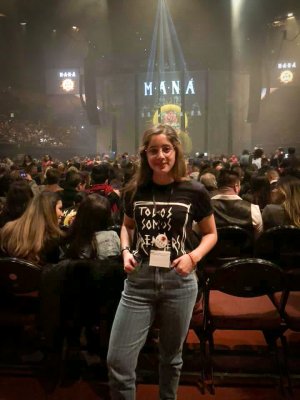 Maná, with four Grammy Awards, eight Latin Grammy Awards and over 40 million albums sold worldwide, is widely considered the most successful Latin American band of all time.
Flores and 14 other students from around the country were flown to Los Angeles where they were honored at the band's Dec. 7 concert in which Maná closed out their Rayando El Sol tour at The Forum in Los Angeles, selling out seven consecutive concerts and breaking the record held by Kanye West and The Eagles on that same stage.
Although they came from 10 different states from coast to coast, the group of 15 students connected quickly as they traveled around Los Angeles and spent time together before the concert. A significant number of the winners are beneficiaries of DACA.
"I had a great time with them," Flores said. "They are all such wonderful and talented individuals. We all got along so well, which made the trip even better. The concert itself was so awesome."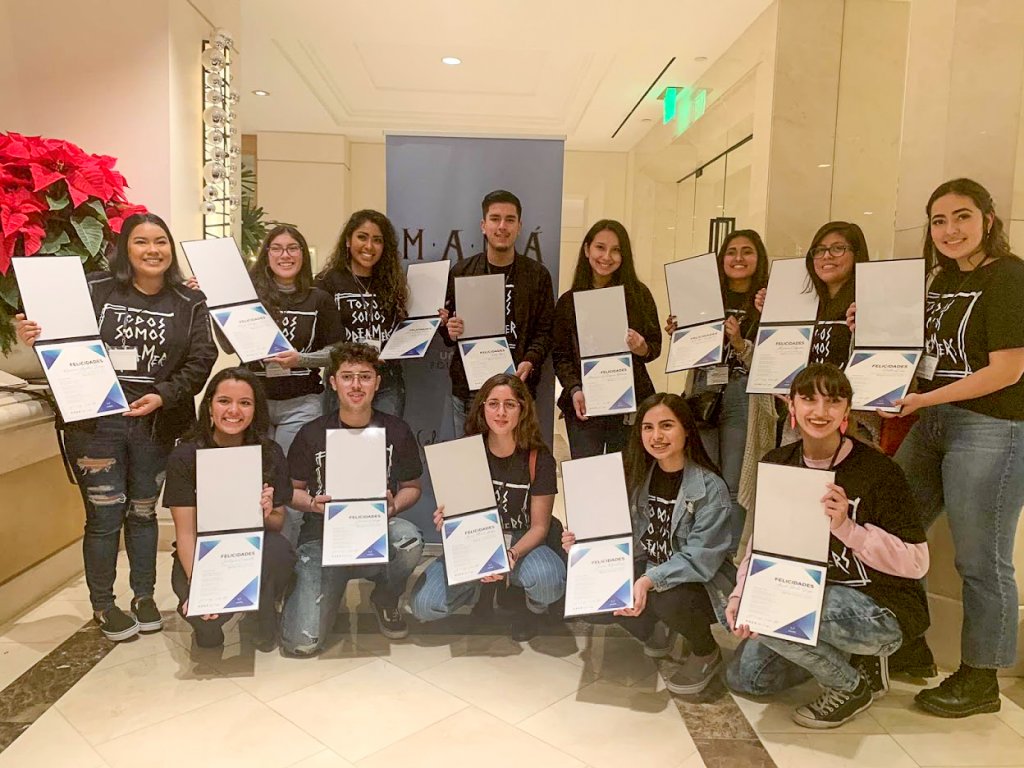 Flores said the scholarship will help lighten the financial load on her and her family as she pursues her nursing degree.
"With [my degree] I hope to give back to my family and community," she said. "They all continue to support me and for that I am truly grateful."
Flores is the daughter of Juan Flores and Socorro Avila of Goshen. She is a Goshen High School graduate.