GC to offer new majors in public health, criminal justice and restorative justice
Beginning in the fall of 2020, Goshen College will offer two new bachelor's degrees in public health and criminal justice and restorative justice.
"Both of these programs represent exciting new choices for students to learn at Goshen College," said Ann Vendrely, vice president of academic affairs and academic dean. "Built on our current successful programs in nursing and peace, justice and conflict studies; these new programs offer additional possibilities and opportunities. They will prepare students to begin meaningful careers and make a difference in our community and the world."
Public health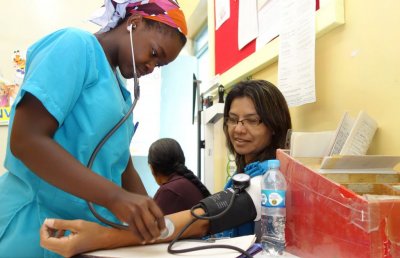 In the public health major, students will take courses in biology, chemistry, nursing, kinesiology and sociology to provide them with a well-rounded experience. Graduates will be prepared for graduate education or a career in non-clinical areas such as policy and education, or to interact directly with the public to address health concerns that affect diverse populations. Additional career opportunities include assisting medical professionals and educators by engaging community members through collecting data or delivering health programs.
"The public health program at Goshen College draws on our strengths of expertise from a variety of disciplines," said Brenda Srof, professor of nursing.
The U.S. Bureau of Labor Statistics indicates a strong job outlook over the next eight years for community health workers and health educators with projected job growth of up to 17 percent in Indiana, and up to 18 percent nationally.
Learn more at goshen.edu/publichealth.
Criminal justice & restorative justice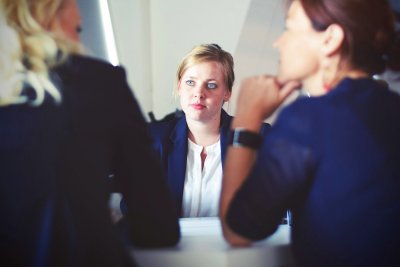 The criminal justice and restorative justice major will approach the criminal justice system using a restorative justice approach, finding ways to bring together offenders, victims and community members to repair harm and develop right relationships.
"Graduates of this new major will be prepared to encounter the criminal justice system through a restorative justice framework," said Regina Shands Stoltzfus, professor of peace, justice and conflict studies.
The U.S. Bureau of Labor Statistics indicates the job outlook for criminal justice majors is strong, and graduates will have options for a career as a mediator, correctional counselor, lawyer, or parole, probation or court officer, among many other career paths.
Learn more at goshen.edu/criminaljustice.