Hugh Birky has magic moment on 'American Ninja Warrior'
By Nick Yutzy '21
---
See also:
» Homegrown 'Ninja Warriors' compete on national level – The Goshen News
» Goshen man to appear on Monday night's 'American Ninja Warrior' – WNDU
» Watch the full episode here (Birky appears at 12:05)
---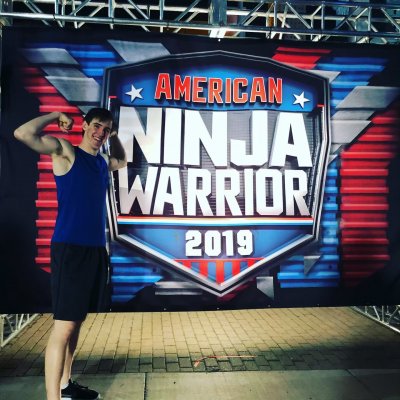 Less than a year ago, junior Hugh Birky was determined to compete on national television. And this month, he did just that in front of 20 of his best friends and family, along with more than four million television viewers, on the hit-show American Ninja Warrior.
Birky's 30 seconds of fame included a card changing magic trick, a race across a spinning bridge, and a desperation leap from a ring swing.
The Goshen native fell in love with American Ninja Warrior (ANW) his freshman year of high school when he and two of his closest friends watched the NBC show for the first time. The fascinated trio spent most years of their high school careers staying up late, watching and studying the competitors, dreaming for their shot on the ANW stage.
Once in college, Birky took the next step in reaching this goal. He focused his workouts on sprints, grip strength, balance and pull-ups. Birky traveled to Waterloo, Indiana, about once a month to practice a course with real obstacles used on the show.
Following the summer of 2018, Birky felt confident and was ready to send in a video application in the fall.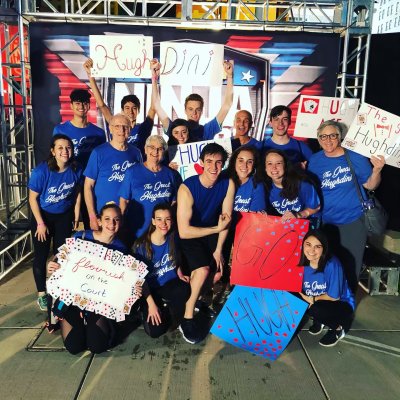 Then, in September 2018, Birky was thrown an unexpected obstacle. While playing a friendly game of soccer, Birky fractured his wrist.
"I was heartbroken when it happened," Birky said. "I was worried I wasn't going to be able to do it at all."
The injury delayed Birky's training. With a restricting cast halfway down his left arm, there wasn't much he could do in the weightroom.
"All I could do was hang lightly from a bar, and basically do one-armed pull-ups," he said.
Although the cast restricted Birky's physical training, he was still able to practice his on-stage alter-personality, a magician known as The Great Hughdini.
Fast forward five months, and Birky was just getting out of his cast, a mere three months before he ran the course he had been anticipating for years. For Birky, the time crunch was motivation to train harder in order to return to the shape he was in.
He worked his way from mustering nine pull-ups following the removal of his cast to a more comfortable number, 16. Compared to the 21 he was able to crank out prior to his injury and it was clear that Birky was nearly back to his prime condition.
Before arriving in Cincinnati and seeing the course firsthand, competitors are in the dark about what obstacles they'll face.
"You have no idea what to expect," Birky said. "You only know the last obstacle and the first obstacle."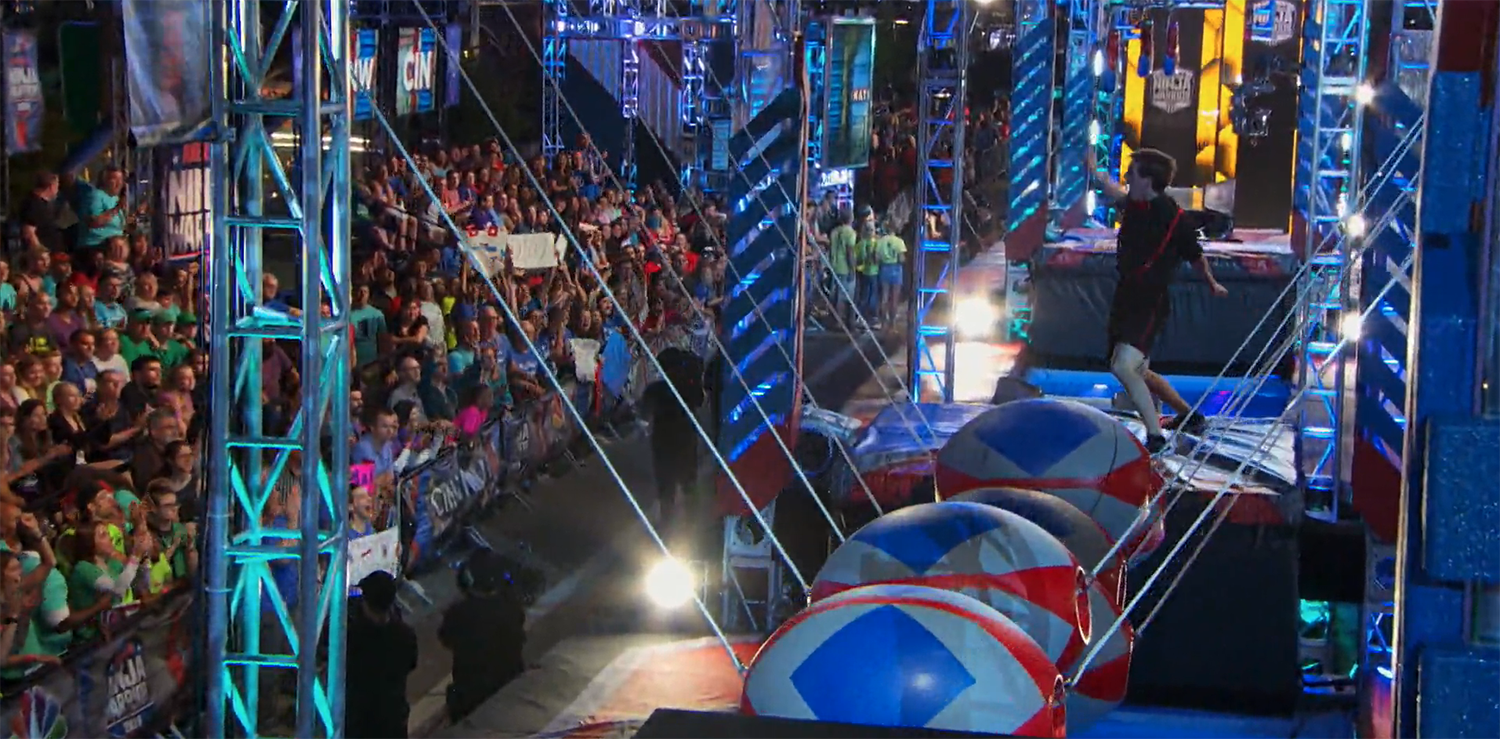 Birky arrived the Wednesday before the Friday competition in late May, which meant he had about a day of preparation with knowing what six obstacles he was going to face. The course seemed fairly familiar to Birky, with the exception of the "wing nuts," an obstacle Birky had tried only once before.
When it came time to run, the first three obstacles were a breeze for Birky, but after successfully grabbing onto the first hold, the transition to the second wing nut was not familiar enough and Birky took a plunge into the water below.
Although the dream of advancing was not accomplished in his first attempt at the course, Birky promises that he will give it another shot in 2021, hopefully encouraging another student to audition as well.
"I'm hoping to start a ninja gym club at Goshen," Birky said. "I've been messing around and have been able to slightly mimic the course in the Rec-Fitness Center."
In hopes to entice more students into his passion for American Ninja Warrior, Birky's recent claim to fame is far from over, and it's possible The Great Hughdini hasn't performed his final disappearing act.