At 17, Mikol Aspinwall is GC's youngest graduate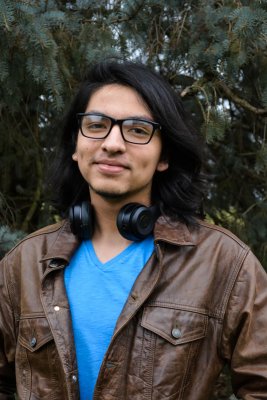 Four years ago, Mikol Aaron Merino Aspinwall came to Goshen College as a first-year student at the age of 13. This weekend he will graduate at age 17 with a degree in computer science, and is believed to be the youngest graduate in the college's history.
Originally from Phoenix, Aspinwall, a graduate of Herberger Young Scholars Academy, is used to being ahead of his age group. He built his first computer at the age of five with his dad and helped his mother streamline her eBay business. He started attending high school at the age of nine and audited classes at Arizona State University before moving to Goshen.
After deciding that a military scholarship to Holy Cross College was not for him, Aspinwall was attracted to Goshen College for the opportunity to be himself and to find his calling without undue expectations – even with his 185 IQ.
While at Goshen College, Aspinwall started the college's esports team, managed websites for several local companies and created cyber security protocols for others. Challenged by GC faculty on various social issues, he found his voice as a communicator. Unlike the "tech wizard" stereotype, he has learned to communicate complex ideas in layman's terms, and has even helped teach some computer science classes at the college.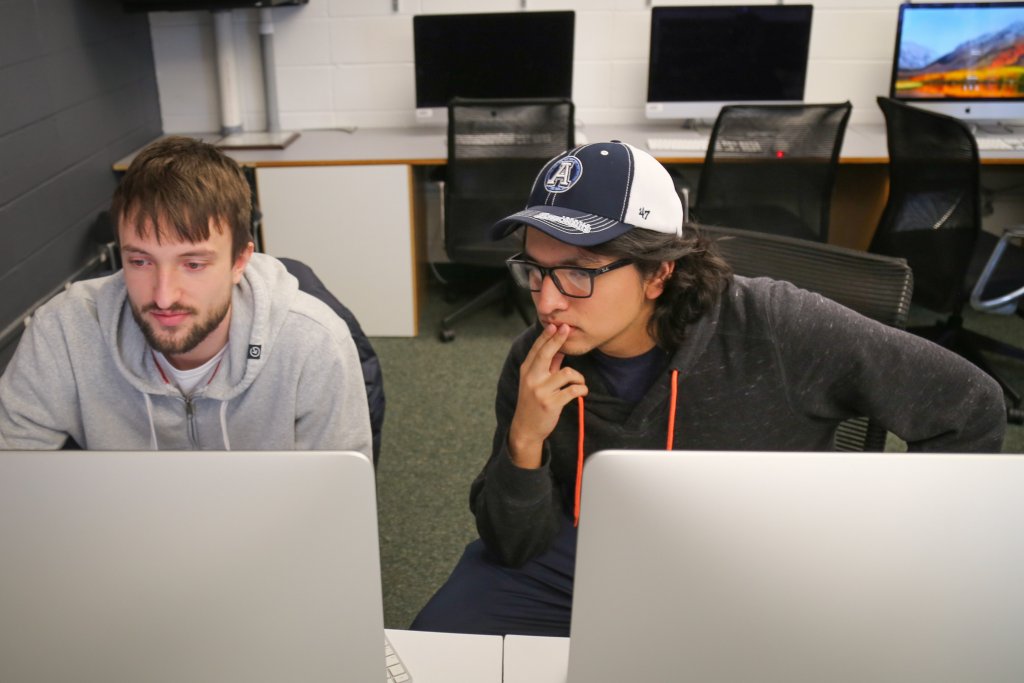 Aspinwall works remotely at Blink Labs, a start-up social media firm in Silicon Valley with which he has forged a partnership, and has brought in other GC computer science students to gain valuable work experience.
"In college the most important thing I've learned is how to work really well with people and learn how to get the best out of other people in order to meet common goals," Aspinwall said. "I've also learned a lot about how important other people can be and that vocation isn't all there is to life."
He has worked with the Goshen Historic Society to develop a walking tour app that includes Goshen's historic points of interest downtown. He is currently working with two other GC seniors on a drink venture, which is seed-funded and hopes to "bring local artists together with the local community through sparkling water with an all-natural sweet twist."
"Virtual networks are essential to the world that Mikol has mastered," Said Felipe Merino, Aspinwall's uncle. "Many times that world isolates young people from those that live around them; not so in Mikol's case. Mikol is creating synergy with local artists and classmates to scale a business idea and has developed a commitment to improving the community and the world we live in."
In the Goshen community, Aspinwall has worked on his uncle Felipe Merino's campaign for the Goshen City Council. Committed to the cause of getting more young people involved in the local community, he is working with a team of GC students to make the Riverbend Film Festival come to life with an app that they developed to help people more readily find events.
He also spent last fall break in Puerto Rico, serving with Mennonite Disaster Service (MDS) in an area affected by Hurricane Maria in September 2017.
"I want to work with NGOs as much as I can and service the local community."
Along with his "Local" drink venture, he is planning to attend grad school somewhere.
"I'm not committed anywhere yet, but still going through the process," he said. "In the future, I'd like to be a professor at Goshen College. The sky's the limit."