Graduate Story: Tasked with making peace: Clinton Stroble builds relationships on and off the field
By Nick Yutzy '21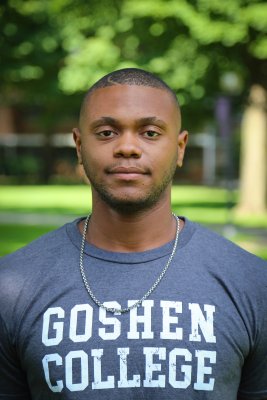 Clinton Stroble II has always been on the outside, looking to foster relationships rooted in peace.
"Whether it be my skin tone, things I value, cultural differences, or how I was raised, I've always been an outlier," Stroble said.
As the only black man on every baseball team he's been on throughout his life, Stroble hasn't always seen eye-to-eye with those around him. And coming to Goshen College from Newport News, Virginia, Stroble continues to gain knowledge through unfamiliar cultures.
As the only city in the United States with military bases from all five branches of government within 20 miles of each other, he was familiar with the heritage that came along with that.
"I tell this joke where I say, 'every girlfriend I've had, her father has been in the Navy,'" Stroble said. "I saw Goshen as an opportunity to get away from that." And before the 2015 school year, he chose to commit to Goshen College. And on Sunday, he will walk across the stage with the rest of the graduating seniors, officially receiving a degree in peace, justice and conflict studies (PJCS).
A degree that starkly contrasts his environment growing up, peace and justice has become the focal point for Stroble. His passion for building relationships between everybody, including those who may not share the same values, is what drove him to the major and ultimately Goshen College.
Stroble's knowledge of GC was nothing but positive from the beginning. He saw the study abroad opportunities as a great way to gain a stronger global understanding; the smaller campus as a possibility for him to build relationships with professors; and PJCS as a unique field of study to make a difference in the world. And after receiving a scholarship offer from the baseball team, Stroble knew that Goshen was the place for him.
Initially planning on majoring in political science, Stroble felt that PJCS gave him more career options down the road and was ultimately the right path for him.
"I really like to talk, be influential, shape relationships, dynamics and ultimately change the world," Stroble said. "PJCS really opened my options to do that. It allows me to build relationships on an individual level, and build unity that has nothing to do with government."
In addition to the PJCS program at Goshen, baseball has brought about many meaningful experiences and relationships for Stroble over the course of his four years. In 2017, he set the school record for single season hits, and currently has a .357 batting average, the team's highest.
In May of 2016, Stroble had the opportunity to travel to Carazo, Nicaragua with the rest of the baseball team for a three week, three credit course called Study and Sports in Nicaragua. There, Stroble and his teammates took Spanish and culture courses, volunteered at a nearby orphanage, and took the field against local and national Nicaraguan teams.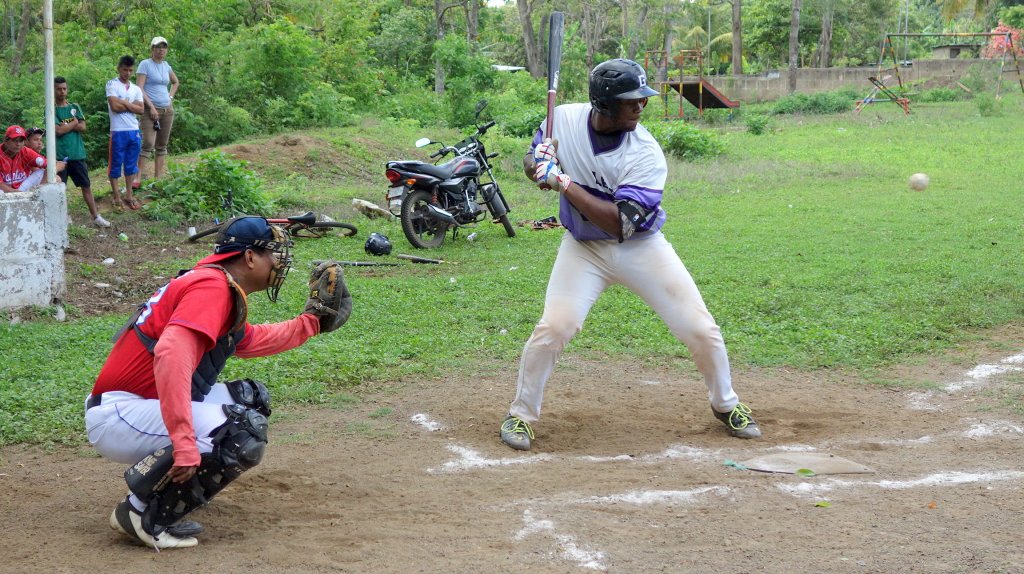 "Overall, it was a special and unique experience," Stroble said. "It was great to just experience Nicaragua."
Throughout the three weeks, Stroble was able to achieve what he strives to achieve everyday: build lasting relationships.
Coming from a high school with 1,000 students in his graduating class, Stroble was constantly challenged with trying to feel significant in such a diluted setting. But when he came to GC, having strong relationships with the baseball players as soon as he set foot on campus gave him a strong sense of community in an unfamiliar place. "It's so easy to get lost and feel unimportant," Stroble said. "When I got here, I felt important—like I was seen."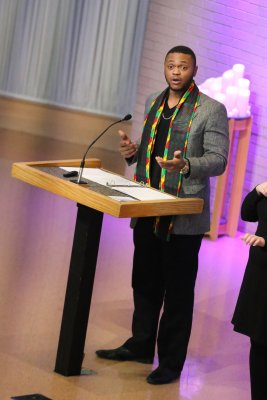 This past January, Stroble was given the opportunity to speak in front of the GC student body at the annual Martin Luther King Jr. Day convocation. He mentioned how many students feel annoyed by the requirement to attend a certain number of chapels and convocations each semester, but when he was asked to speak, it changed his outlook on the requirement.
"When you're given the opportunity to speak at one, you take a different perspective," Stroble said. "They're giving you the opportunity to say what you want to say, and in this world, that doesn't come often."
As Stroble plans for what comes after graduation, he will head south to accept a position with D-Bat Atlanta, a baseball academy with seven locations around the Atlanta area. There, Stroble will be a full-time baseball instructor, giving private lessons to youth of all ages.
"It's a great opportunity for me to not only stay around baseball, but apply some of the skills I'm learning in peace and justice courses," Stroble said.
With graduation on Sunday and baseball conference tournament the following weekend being the last items on a four-year long checklist, Stroble hopes to continue to cultivate positive relationships wherever he goes.