What Matters Most: Uncomplicating Our Calling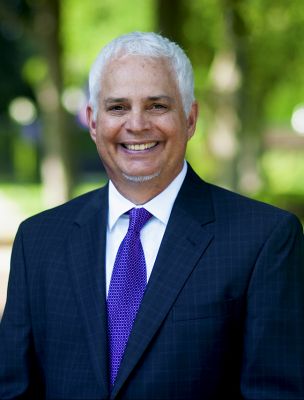 This column originally appeared in the Fall/Winter 2015 issue of The Bulletin. 
The assembly of some 8,000 Anabaptists at the Mennonite World Conference this summer in Harrisburg, Pennsylvania, and Pope Francis's visit to the United States in September, inspired in me an extraordinary hope for the church. I was reminded of the preeminent calling we have as a Christian Anabaptist liberal arts college: to produce graduates who are evermore Christ-like in their character and truly global in their outlook.
I came away from the world gathering of Anabaptists so grateful for the rather simple, straightforward, short list of seven shared convictions used to affirm our unity in the midst of our cultural, linguistic, ethnic and theological diversity. The generous spirit of worship was a foretaste of an even greater unity in the Spirit that Christ himself longed for in his final prayer for us.
In a day when religious sects are repeating self-inflicted annihilation of each other based upon ever longer and more nuanced boundary lists – a pattern sadly repeated in our own Christian histories – I believe that returning to the straightforward and pure criteria established by Christ to define our unity warrants a renewed emphasis. With that in mind, I have no doubt that by any criteria established by Christ – in his Sermon on the Mount, by his call in Matthew 25 "to serve the least of these" or by his two great commandments, to love God and others – that our graduates of the past and today, Christian and otherwise, are shining examples of a Christ-centered witness. We need not complicate the matter any more than that.
I am also so grateful that the promise we made almost a decade ago that Goshen College would come to reflect more and more the world-wide Anabaptist communion is coming to pass before our very eyes: 40 percent of incoming GC students this year are students of color and at the same time our Mennonite student makeup increased slightly to 46 percent.
In the deepest sense, our vision for Goshen College in the 21st century is not at all different from the earliest aspirations and mission of our founders. Today, as much as ever, we too want to produce for a new generation of students – many among the first in their families to attend college – the same opportunities to succeed beyond measure that so many GC graduates and their children have had for the last 120 years.
– Dr. James E. Brenneman, President of Goshen College