Goshen College listed third among '40 Best College Farms'
Goshen College's Merry Lea Sustainable Farm is number three on a recent list of the "40 Best College Farms," according to College Ranker, a resource for connecting students to the best school for their interests. The list includes a range of schools from large state universities to Ivy League schools to liberal arts colleges.
GC was ranked just behind the University of Maine and the University of Virginia, which took the top spot on the list.
The Merry Lea Sustainable Farm is an educational farm demonstrating sustainable agriculture practices for students and the visiting public. It serves not only the Agroecology Summer Intensive (ASI), but also Merry Lea's K-12 programs, the college's Masters in Environmental Education program, public programs and the wider community.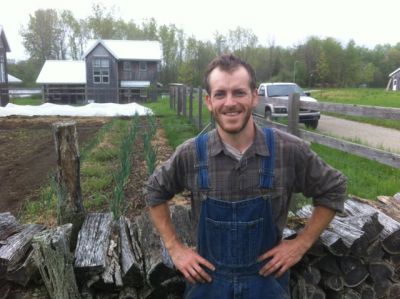 "Goshen College has equipped a lot of young farmers who are doing innovative things in sustainable agriculture," said Jon Zirkle, interim director of the Agroecology Summer Intensive.
The farm, which covers about 10 acres, produces organically grown vegetables and herbs including heirloom varieties, tree fruit, berries, tree nuts, shitake mushrooms, poultry and pigs. It is located just south of Wolf Lake, Indiana, in a glaciated part of northeast Indiana.
The farm's fruit and vegetables are sold at the Goshen Farmers Market, Maple City Market, Goshen, Pizzeria Venturi and to Goshen College food services, as well as to students, staff and faculty at the Goshen College campus. Food donations have been made to The Window in Goshen and to the Wolf Lake Food Pantry.
The top 40 college farms were selected based on the following criteria:
Hands-on experiences
Student involvement
Community outreach programs
Workshops, classes, and lectures
Volunteering opportunities
Degree plan options
"We are excited to highlight these 40 farms," said Elizabeth Chapman, the article's author. "They are providing great resources to their students as well as the community. These schools are impacting the future of our country as they work to research and develop innovative ways to grow and provide for families around the globe."