National Public Radio features Goshen Latino band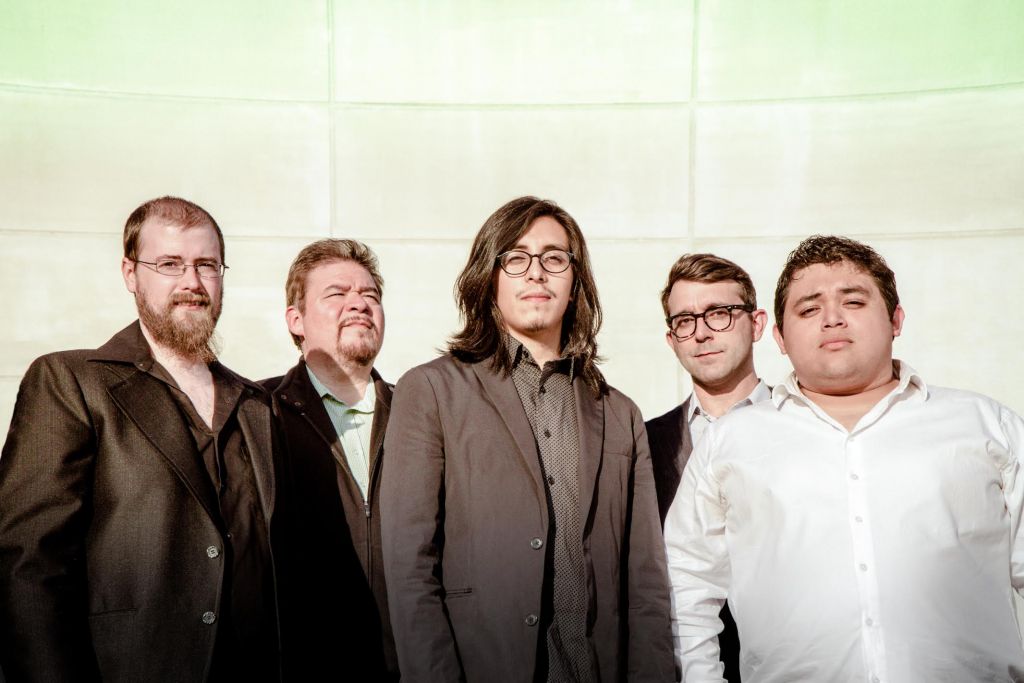 This story originally appeared in the spring/summer 2015 issue of The Bulletin.
Rafael Chavez y Moreno '09 grew up in Puebla, Mexico, listening to everything from The Beatles to Pink Floyd to mariachi music.
Today, he is lead vocalist and guitarist of Lalo Cura, a Goshen band that draws inspiration from a variety of musical genres and uses Spanish lyrics to create awareness about social issues facing Latin American communities.
"It's a very eclectic mix of sound," said Adam Carter '01, the band's rhythm guitarist and supporting vocalist, in a March interview with The Elkhart Truth. "It's not just your tick-off-the-list everything that's in a Latin rock band. There's some surprises in there."
Their unique sound recently got the attention of Alt.Latino, a National Public Radio program for Latin alternative and rock music. The band was selected as one of the program's favorite Latin music submissions to NPR's Tiny Desk Concert Contest, a project inviting bands across the U.S. to send in videos of themselves performing behind a desk.
Lalo Cura's submission, "Testimonios," narrates the hardships that undocumented people face in the U.S. The song was inspired by Chavez y Moreno's personal experiences as an undocumented immigrant, as well as stories he has heard from family and friends.
"If you go online and watch the video, you'll see that it has subtitles because we want to be very clear about what this song is about," said Chavez y Moreno. "We want people to understand that because we want to raise awareness."
Sonny Carreño (adjunct faculty '03- 09) is the band's drummer.