The Record and Red Cents receive state awards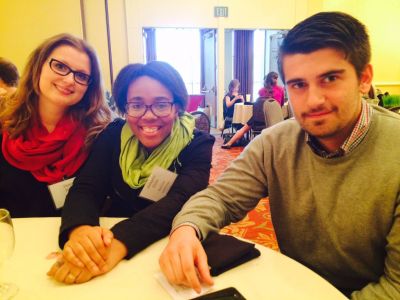 Goshen College students involved with campus publications were recently honored for their work at the Indiana Collegiate Press Association (ICPA) competition for print media.
ICPA presented awards at its annual conference on April 11 at Indiana University-Purdue University Indianapolis. Among the winners were staff members of The Record, the student newspaper, and Red Cents, the student literary arts journal.
Eleven staff members of The Record received 15 individual awards in the division III newspaper category. Award winners include:
First Place:
Second Place:
Third Place:
The awards cover the calendar year 2014, during which time Quinn Brenneke served as editor during the spring semester and Elizabeth Franks-North during the fall semester. Duane Stoltzfus, professor of communication, and Kyle Schlabach, assistant professor of English, served as the paper's advisors.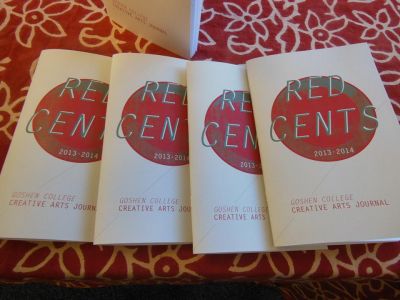 Red Cents, a literary and arts journal edited and published by Goshen College students, took several honors for its 2014 edition. For the literary magazine awards, students competed among all colleges and universities in Indiana, regardless of size.
Kate Stoltzfus and Kate Yoder served as editors for the 2014 Red Cents edition. Ann Hostetler, professor of English, and Jessica Baldanzi, associate professor of English, co-advise the magazine.
The association's annual contest recognizes the best student work in Indiana college newspapers and other publications. The Record is entered in Division III, for colleges with a non-daily publication and an enrollment of 2,000 or fewer full-time students, and Red Cents competes in a single division against all colleges and universities in Indiana.