Sofia Samatar '94 named best new science fiction writer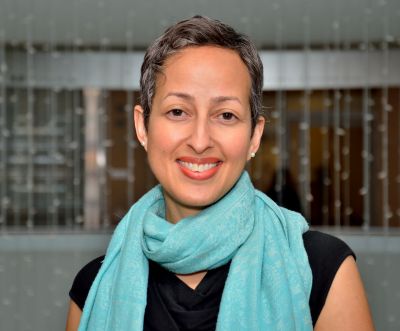 In August, California writer Sofia Samatar was awarded one of the top honors in science fiction writing: the John W. Campbell Award for best new science fiction or fantasy writer.
Samatar received the award at the World Science Fiction Convention for her debut novel, "A Stranger in Olondria" (Small Beer Press, 2013). The book also won the World Fantasy Award's novel of the year.
"A Stranger in Olondria" is the story of a pepper merchant's son who travels to a distant, book-rich land and becomes haunted by the ghost of an illiterate young girl. The novel explores themes of travel, exile and the conflict between oral and written ways of knowing.
Samatar wrote the book while teaching English in South Sudan and Egypt for 12 years, where she became proficient in Arabic.
"I do think there's a connection between my love for languages and my love for speculative fiction," said Samatar in an interview with tor.com. "Both of them ask you to dwell in uncertainty. And I love that. Uncertainty is home for me. It's the definitions that scare me."
Today, Samatar teaches world literature, African literature and Arabic at California State University Channel Islands in Camarillo, California. She also edits nonfiction and poetry for the online journal Interfictions.