What matters most: Citizens of earth and sky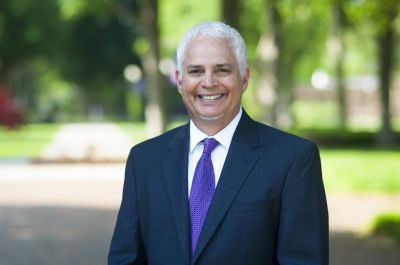 From the Fall/Winter 2014 issue of The Bulletin
At Goshen College, each year we focus on one core value. This year we will ponder the meaning of "global citizenship," which is expressed primarily in two ways. The first and most common understanding has to do with our desire to foster "intercultural openness" between people of differing worldviews, experiences and ethnicities.
The second understanding, though, presupposes every form of global citizenship there is. At root, to be a global citizen is to be a citizen of the earth and sky. To be a global citizen is to desire to experience, understand and steward the many and varied multi-cultures – the biodiversity – of the natural world around us.
As citizens of earth and sky, we must learn how better to eavesdrop on creation, to listen to and learn from "the rocks and trees, the skies and seas" and everything in between. What might we hear God say to us as we hold a conch shell to our ear in the middle of Indiana, or in the desert for that matter, and hear the echo of a billion gallons of ocean whispering to us? What might a thousand species of microbes living on and inside us say to us about interdependency, diversity and survival?
It should not strike us as all that odd, then, that Jesus once taught his disciples to trust in God by listening to what the sparrows or the lilies of the field might teach us. Nor should we think it odd that the Psalmist notices the trees of the field clap their hands, that the hills and mountains shout for joy, that the sun, moon and stars declare the glory of God.
A biodiverse and multicultured natural world is the key to the earth's survival and that of our own. The more species of animal or plant we kill off or lose, the more we lose out on the solution to a complex human problem just waiting to be solved. Perhaps, it's time to learn from God's cleverly designed universe.
Finally, earth and sky citizens are called to paint the world green. We strive imperfectly to do that at Goshen College by voluntarily purchasing all of our electricity from renewable energy sources, turning acres of campus into native landscaping, educating all ages at our environmental learning center, recycling and composting. These, and many more examples, are expressions of our deep green commitment.
Creation first proclaimed loudly and clearly that darkness will not last. Creation is blessing you and me with a promise that no matter the difficulty, the hardship, the darkness or the pain, the sun will rise again. In that heavenly sign, I am confident.
– Dr. James E. Brenneman, President of Goshen College