Actress and singer Lea Salonga to perform at Goshen College on April 23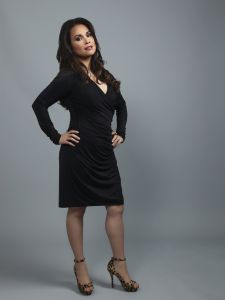 Performing Arts Series Concert: Lea Salonga
Date and time: Tuesday, April 23 at 7:30 p.m.
Location: Goshen College Music Center's Sauder Concert Hall
Cost: $45, $40, $25
For more information: Call (574) 535-7566, e-mail welcomecenter@goshen.edu or buy tickets at www.goshen.edu/tickets
Website: www.leasalonga.com
Lea Salonga, a soprano and Tony Award winning singer and actress, will perform at Goshen College in the final concert of the 2012-13 Performing Arts Series on Tuesday, April 23 at 7 p.m. in the Music Center's Sauder Concert Hall. The 2013-14 Performing Arts Series lineup will also be announced at this concert.
Tickets cost $45, $40, $25 and are available through the Goshen College Welcome Center by calling (574) 535-7566, e-mailing welcomecenter@goshen.edu or visiting www.goshen.edu/tickets.
Salonga, originally from the Philippines, is known around the world for her powerful voice and her presence on Broadway and theater stages. She is most recognized for her roles as Kim in Miss Saigon, as Eponine in Les Misérables and as the singing voice of two official Disney princesses: Jasmine in Aladdin and the title character in Mulan. In addition, Salonga has triumphed over traditional casting barriers by becoming the first Asian actress to play the roles of Éponine and Fantine in Les Misérables on Broadway.
The New York Times describes her voice as "a shiny all-purpose instrument that confidently establishes its dominion over whatever musical setting surrounds it."
Seating for those with disabilities is available. Tickets are nonrefundable.
The Goshen College Performing Arts Series debuted on Sept. 21, 1997. Since then, the college has hosted more than 100 concerts by some of the world's greatest performers as part of the program.