Seven students participate in summer Service Inquiry Program
GOSHEN, Ind. — Seven Goshen College students are spending the summer in service around the world with a church-related service or mission agency through Goshen College's Service Inquiry Program (SIP).
The program allows students to engage in service for three months while under the sponsorship of a church agency and under the tutelage of an onsite mentor. During service, students are exposed to societal inadequacies and injustices, challenged to come up with creative responses to perplexing human problems and encounter people from other cultures and backgrounds. At the end of the summer, each volunteer receives a scholarship of up to $1,500 toward tuition costs for the next academic year. In many cases, though not all, students receive a summer stipend from the agencies being served.
The 2012 Goshen College SIP participants are: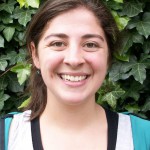 Marita Beachy, a junior elementary education major from Shaker Heights, Ohio, is working with Mennonite Central Committee in Bolivia. Beachy, daughter of Nathan and Rochele Beachy, is a 2009 graduate of Shaker Heights High School.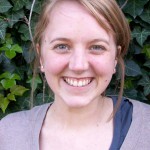 Angela Bishop, a senior Spanish and TESOL double major from Souderton, Pa., is working at the Alterna Community in LaGrange, Ga. Bishop, daughter of Eric and Linda Bishop, is a 2008 graduate of Christopher Dock Mennonite High School.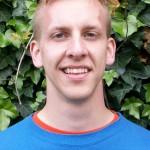 Quinn Brenneke, a sophomore business and public relations double major from Fort Wayne, Ind., is working at the Center for Student Missions in Chicago, Ill. Brenneke, son of Douglas Brenneke and Lisa Christen, is a 2010 graduate of Homestead High School.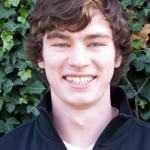 Isaac Fast, a sophomore communication major from Newton, Kan., is working at YouthWorks in Williamson, W.Va. Fast, son of John and Jenny Fast, is a 2010 graduate of Goessel High School.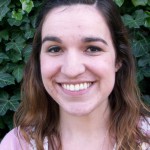 Ariel Ropp, a junior psychology and communication double major from Schaumburg, Ill., is working at Mennonite Mission Network in Elkhart, Ind. Ropp, daughter of Lonnie and Janice Ropp, is a 2009 graduate of Hoffman Estates High School.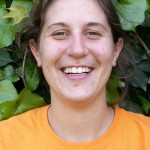 Anne Troyer, a junior Bible and religion major from Shickley, Neb., is working at Jubilee Partners in Comer, Ga. Troyer, daughter of Dennis and Mary Troyer, is a 2008 graduate of Shickley Public High School.
Annabeth Tucker, an interdisciplinary major from Erie, Pa., is working at Patchwork Central in Evansville, Ind. Tucker, daughter of William and Melissa Tucker, is a 2009 graduate of McDowell High School.
Participants in SIP engage in a three-month term of direct, meaningful service for others while testing their fit for future long-term service. Students applied for assignments and were matched with opportunities available with service agencies.
— By Anna T. Ruth
Editors: For more information about this release, to arrange an interview or request a photo, contact Goshen College Assistant Director of Public Relations Jodi H. Beyeler at (574) 535-7572 or jodihb@goshen.edu.
###
Goshen College, established in 1894, is a residential Christian liberal arts college rooted in the Anabaptist-Mennonite tradition. The college's Christ-centered core values — passionate learning, global citizenship, compassionate peacemaking and servant-leadership — prepare students as leaders for the church and world. Recognized for its unique Study-Service Term program, Goshen has earned citations of excellence in Barron's Best Buys in Education, "Colleges of Distinction," "Making a Difference College Guide" and U.S. News & World Report's "America's Best Colleges" edition, which named Goshen a "least debt college." Visit www.goshen.edu.