Goshen College professors of nursing and biology retire after 67 years
GOSHEN, Ind. – Their educations began in the same place and their careers ended in the same place. Coincidentally, Goshen College Professor of Nursing Evelyn Driver and Professor of Biology Stan Grove went to the same elementaryschool, graduated the same year from Eastern Mennonite High School in Harrisonburg, Va., and then both retired this year from 67 years combined of teaching at Goshen College. In the intervening years, their careers have been focused in different directions: one on the world of nursing and the other on the biological world.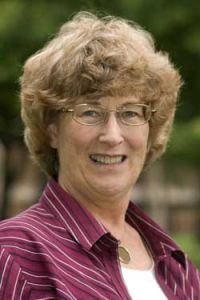 PROFESSOR OF NURSING EVELYN DRIVER
Driver retired after 34 years of teaching at Goshen College; she joined the Goshen faculty in 1974. Driver graduated from Eastern Mennonite College (now University) in 1967, received a master of science degree from the University of Maryland in 1974 and a doctorate in nursing from the University of Virginia in 1997.
Reflecting on her years at Goshen, Driver said, "I appreciated all of the students who were eager to learn and motivated to be of service in the world and working with professionals in the local health care agencies who welcomed students and were supportive of their efforts to learn."
The issues of autonomy and independence in the care of older adults were of particular interest to Driver. Her doctoral studies addressed aging, psycho-social nursing and nursing history. She has published in the areas of aging, coronary care, the history of Confederate nursing during the U.S. Civil War, and the World War II effort to draft nurses. During her teaching, she periodically worked in hospitals to enhance and strengthen the clinical setting and context from which her students would practice.
"I hope my students learned to value the wisdom of older adults and to have the patience to help them find their way through the health challenges of later life," Driver said. "I also hope that they learned the value of using the best available research evidence to guide their nursing care."
Beyond her service to Goshen College, Driver has been active in professional organizations including the American Nurses Association/Indiana State Nurses Association, Midwest Nursing Research Association, Sigma Theta Tau International, Phi Kappa Phi and Mennonite Nurses Association. She serves on the nursing research committee at Goshen General Hospital and as a consultant for several nursing research studies.
As she retires near family and friends in Harrisonburg, Va., Driver plans to continue being active in nursing organizations and will explore several history projects.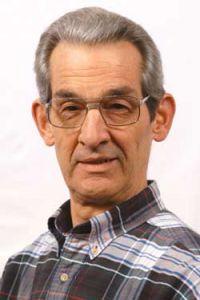 PROFESSOR OF BIOLOGY STAN GROVE
Grove retired after 33 years teaching at Goshen College. His passion for undergraduate research has meant that he has supervised more than 70 undergraduate research students during his years at the college. Remarkably, nearly 30 of these alumni attained or are working toward a doctorate, and another 30 alumni attained or are working toward a doctor of medicine degree.
As a teacher, Grove hopes his students throughout the years learned "the thrill of learning and discovering new information about living things and the world in which we coexist," he said.
Grove was an early adapter of technologyand encouraging students to use technology in classes, offering online course materials even in the early 1990s. Since 1992, he has also organized annual Science Olympiad events at the college for area high school and middle school students and their teachers.
In reflecting on his years at Goshen College, Grove appreciated "great teaching colleagues, great students, interesting courses, stimulating opportunities for discovery through research and a great setting for learning," he said.
Grove graduated from Goshen College in 1965 and received a doctorate from Purdue University in 1971. As a researcher, he received more than a half-million dollars in grants. He is a member of a number of professional organizations in biology.
Grove anticipates living primarily in the Michiana area and continuing to be active in the field of biology during his retirement, including more time for fishing and travel. He and his wife Mary are the parents of two adult children who live in Elkhart County with their families, and they are members at Benton Mennonite Church.

Editors: For more information about this release, to arrange an interview or request a photo, contact Goshen College News Bureau Director Jodi H. Beyeler at (574) 535-7572 or jodihb@goshen.edu.
### 
Goshen College, established in 1894, is a residential Christian liberal arts college rooted in the Anabaptist-Mennonite tradition. The college's Christ-centered core values – passionate learning, global citizenship, compassionate peacemaking and servant-leadership – prepare students as leaders for the church and world. Recognized for its unique Study-Service Term program, Goshen has earned citations of excellence in Barron's Best Buys in Education, "Colleges of Distinction," "Making a Difference College Guide" and U.S. News & World Report's "America's Best Colleges" edition, which named Goshen a "least debt college." Visit www.goshen.edu.