Goshen College announces new campus minister, associate dean of student services and executive director of enrollment
GOSHEN, Ind. – Goshen College is pleased to announce the appointments of two new faculty members and a transition for a faculty member who will be serving in a new role. Lynn Jackson of Maryland Heights, Mo., will join the college as the executive director of enrollment, and Char Hochstetler of Goshen will serve as associate dean of student services. Bob Yoder of Goshen, an assistant professor and director of youth ministry at Goshen College since 2003, will become the campus minister.
The positions report to Vice President for Student Life Bill Born, who provided oversight to the three search processes. "Each one brings to the respective roles they will fill both experience and personal skill sets that will serve Goshen College and our students very well," he said.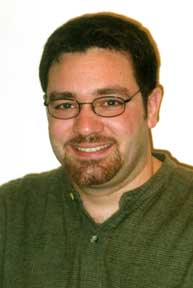 Bob Yoder, campus minister
Bob Yoder, assistant professor and director of youth ministry at Goshen College since 2003 and part-time as minister of youth and young adults for the Indiana-Michigan Mennonite Conference since 2001, will begin serving as the campus minister on Aug. 1. He will continue to teach one youth ministry course and offer some administrative oversight to the youth ministry program.
Goshen College's campus minister provides oversight and direction to the efforts of campus faith development, including gatherings for worship and celebration, pastoral care for students, formation of small groups of students for spiritual nurture and fellowship, assisting students in finding a meaningful congregational life in the Goshen area and coordinating giving direction to the community voluntary service program.
Yoder previously served as the Central District Mennonite Conference Minister of Youth and Young Adults, a community youth worker at Belmont Mennonite Church in Elkhart, Ind., pastor at New Life Mennonite Church in Somerset, Pa., and as acting program director at Laurelville Mennonite Church Center in Mount Pleasant, Pa.
He received a bachelor's degree from Eastern Mennonite University in 1994 and a master of divinity degree from Associated Mennonite Biblical Seminary in 2001. He is presently a doctoral candidate in ministry at Western Theological Seminary in Holland, Mich. He has studied for short periods of time in India, Thailand, the Middle East and Greece. And he has a particular passion for exploring the cultivation of faith identity in Mennonite youth and young adults in America.
"His pastoral experience and his academic studies both provide Bob with the framework to be a very effective campus minister and to help us further develop the campus ministries program and the spiritual formation of our students," said Born. "It is a great benefit that Bob already knows Goshen College and our students."
Yoder attends First Mennonite Church in Middlebury, Ind., where his wife Pamela is a pastor. They are new parents of a first-born child, Josiah.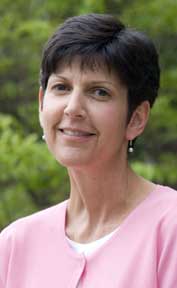 Char Hochstetler, associate dean of student services
Char Hochstetler, a 1981 Goshen College graduate, joins the campus after working at Oaklawn Mental Health Center in Goshen where she served as a team leader for supervised visitation and a therapist on the family intervention team since 2004. She was also dean of students at Hesston (Kan.) College for eight years previously.
Beginning on Aug. 1 as associate dean of student services, Hochstetler will provide administrative oversight for the counseling, wellness and health and campus ministries program areas on campus. She will directly provide counseling, mental health assessments, educational programming and crisis intervention.
Hochstetler received a master of social work degree from the University of Kansas in 1995 and has also worked as a school social worker in the Wichita Public Schools, a children's social worker at the Association for the Disabled of Elkhart County, a manager of the teen-ager parent childcare program for Elkhart Community Schools and as the family services director for Walnut Hill Daycare Center. She was previously employed by Goshen College from 1983 to 1985 as a resident director.
"Char brings both counseling expertise and Mennonite higher education experience from her years serving at Hesston College, which is a great combination to bring to this position," said Born.
Hochstetler and her husband Ritch are members at East Goshen Mennonite Church, and are the parents of Leslie and Austin.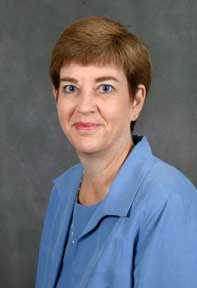 Lynn Jackson, executive director of enrollment
Lynn Jackson will begin as executive director of enrollment at Goshen College on July 1, providing leadership and strategic direction for the offices of admission and financial aid.
Jackson began her admissions career in 1985 as an admissions counselor at Hesston (Kan.) College and is currently working as the director of admissions for Maryville University of Saint Louis, which includes the responsibilities of supervising a 12-member staff team, maintaining the budget, and overseeing marketing to prospective students. She also has experience in working with international prospective students and overseeing admission publication production.
"Lynn brings a breadth of knowledge and understanding in the area of enrollment management that will further accomplish our enrollment goals," said Born.
Jackson previously served as executive director of admissions at the University of Charleston (W.Va.), director of admissions at Tabor College in Hillsboro, Kan., director of admissions at Friends University in Wichita, Kan., and assistant director of admissions for Hesston (Kan.) College. Professionally, she is a member of American Association of Collegiate Registrars and Admissions Officers, National Association for College Admission Counseling and a representative to the Missouri ACT council.
Jackson earned her undergraduate degree from Kansas State University in 1980 and then a master's of education and counseling/school psychology from Wichita State University in 1986. She is currently a doctoral candidate in student affairs in higher education at Kansas State University, to be granted in 2006.
Jackson is currently a member of Saint Louis Mennonite Fellowship.
Editors: For more information about this release, to arrange an interview or request a photo, contact Goshen College News Bureau Director Jodi H. Beyeler at (574) 535-7572 or jodihb@goshen.edu.
###
Goshen College, established in 1894, is a four-year residential Christian liberal arts college rooted in the Anabaptist-Mennonite tradition. The college's Christ-centered core values – passionate learning, global citizenship, compassionate peacemaking and servant-leadership – prepare students as leaders for the church and world. Recognized for its unique Study-Service Term program, Goshen has earned citations of excellence in Barron's Best Buys in Education, "Colleges of Distinction," "Making a Difference College Guide" and U.S.News & World Report's "America's Best Colleges" edition, which named Goshen a "least debt college." Visit www.goshen.edu.